You can search for and view any public (i.e. not restricted) goal in your organization from your Goals Home.
By default, when you click Goals in the left navigation menu, the page you land on displays all of your goals for which you are either the goal owner, a goal contributor, or a team member. This view includes both your in progress and draft goals.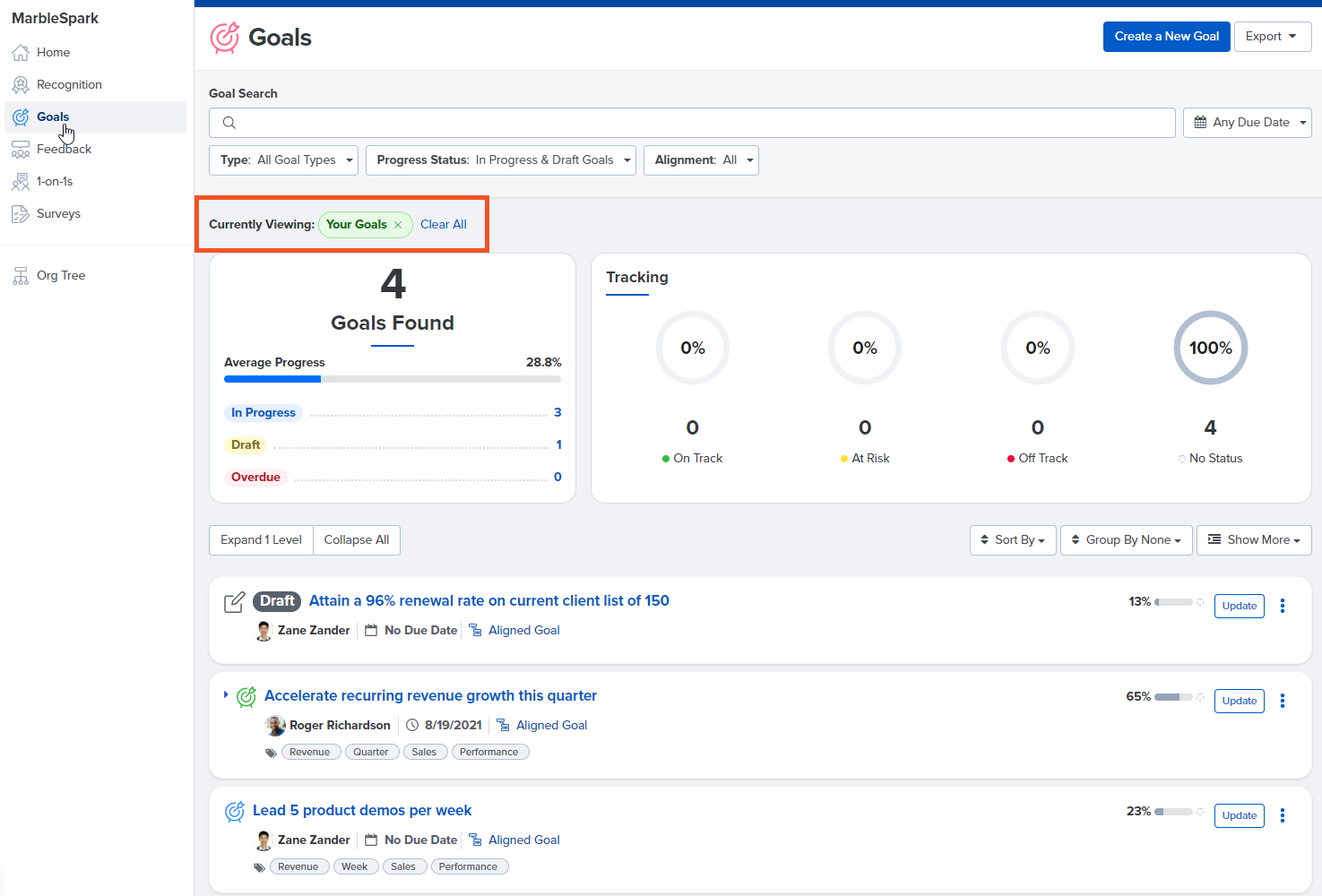 To view a list of all goals throughout the organization that you have visibility into, click the "X" next to Your Goals.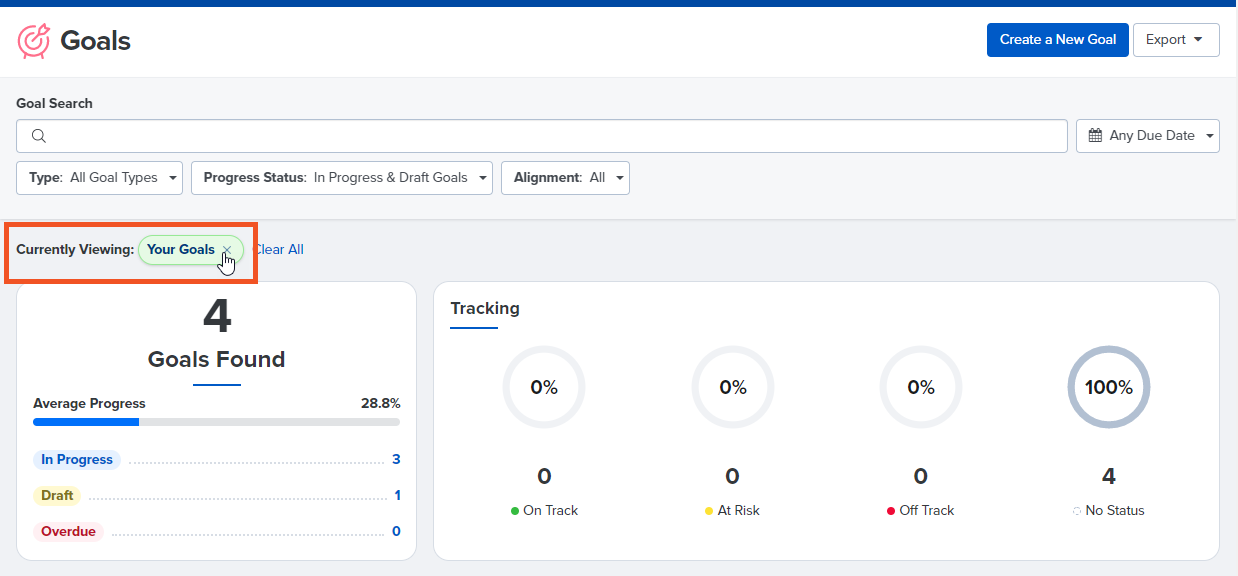 Once you remove the Your Goals filter, you will see all goals throughout your organization that you have visibility into; this includes both all public goals and any restricted goals for which your downline team members are owners or contributors.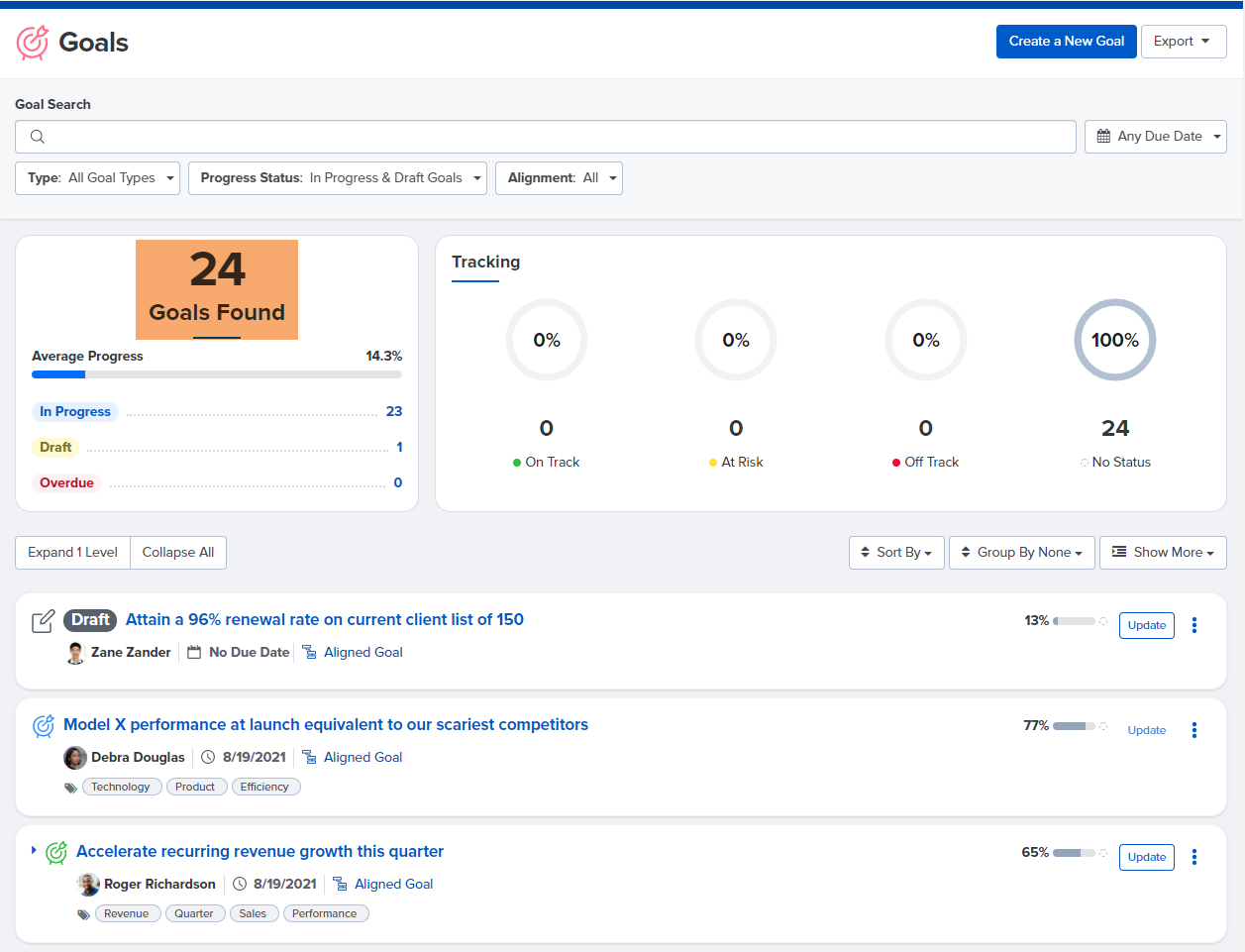 From this view, you can use the Goal Search bar to find goals that are associated with a specific colleague, include a key word in the Goal Name, or have a particular goal tag applied to them.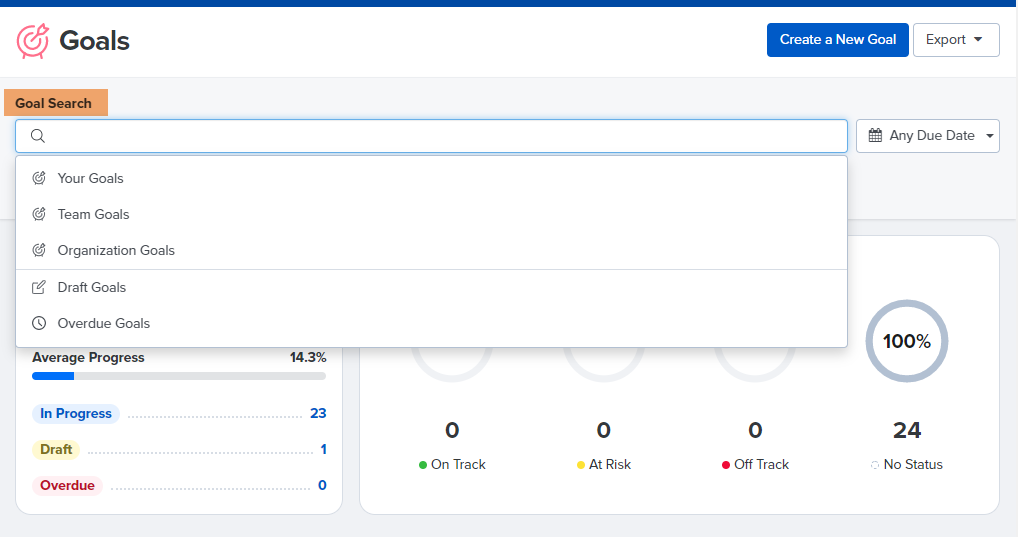 To search for goals associated with a specific coworker, click into the Goal Search bar and type in the name of your colleague. Then click on their name to complete the search.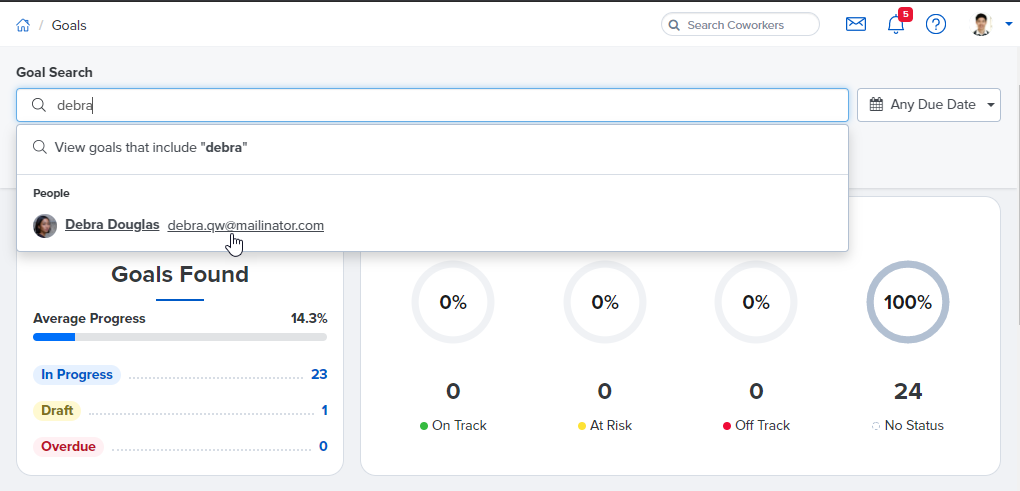 This view will show you goals that your colleague owns, contributes to, or belongs to as a team member. Any restricted goals that you do not have visibility into will not appear in this search.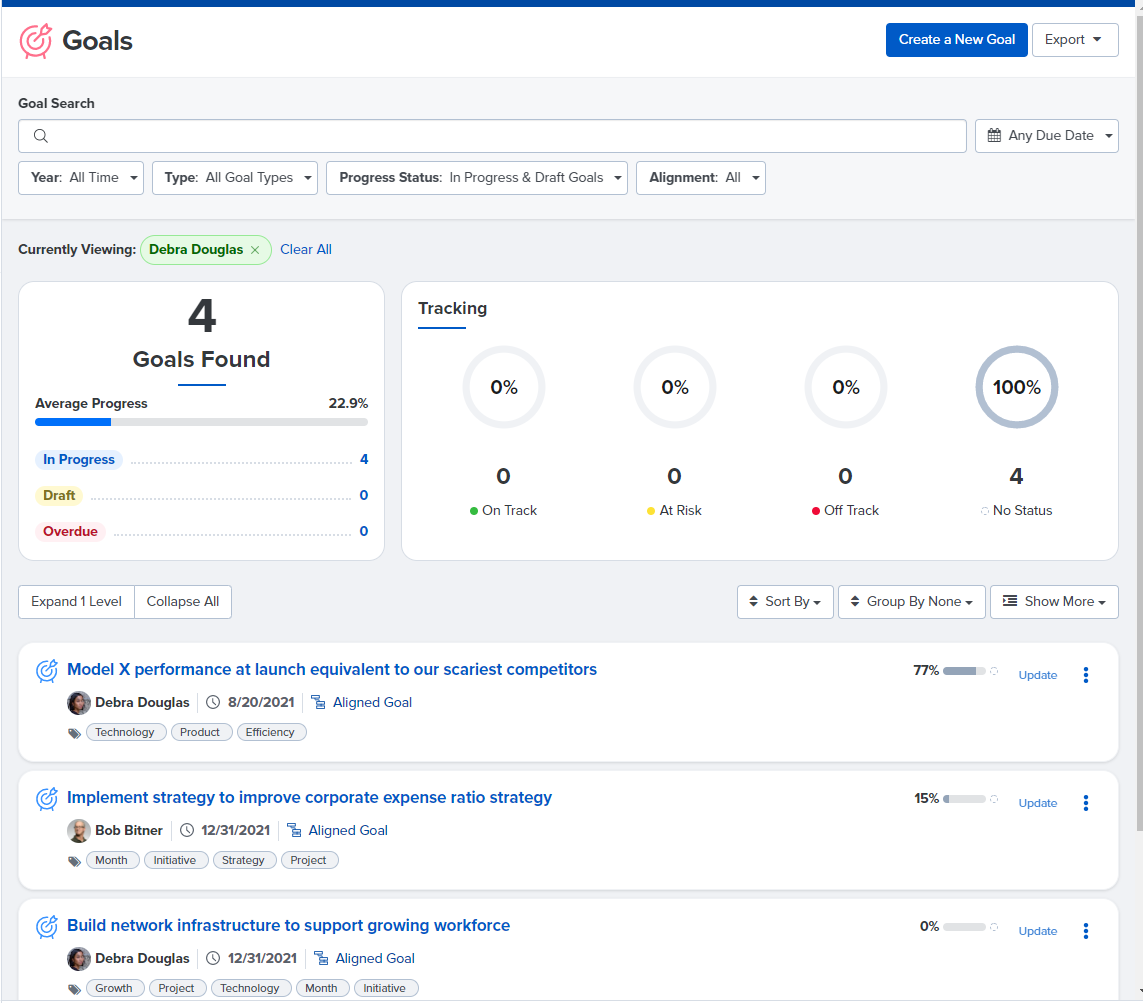 You can search for multiple colleagues at once to view all goals that are associated with one or more of the colleagues that you've searched by.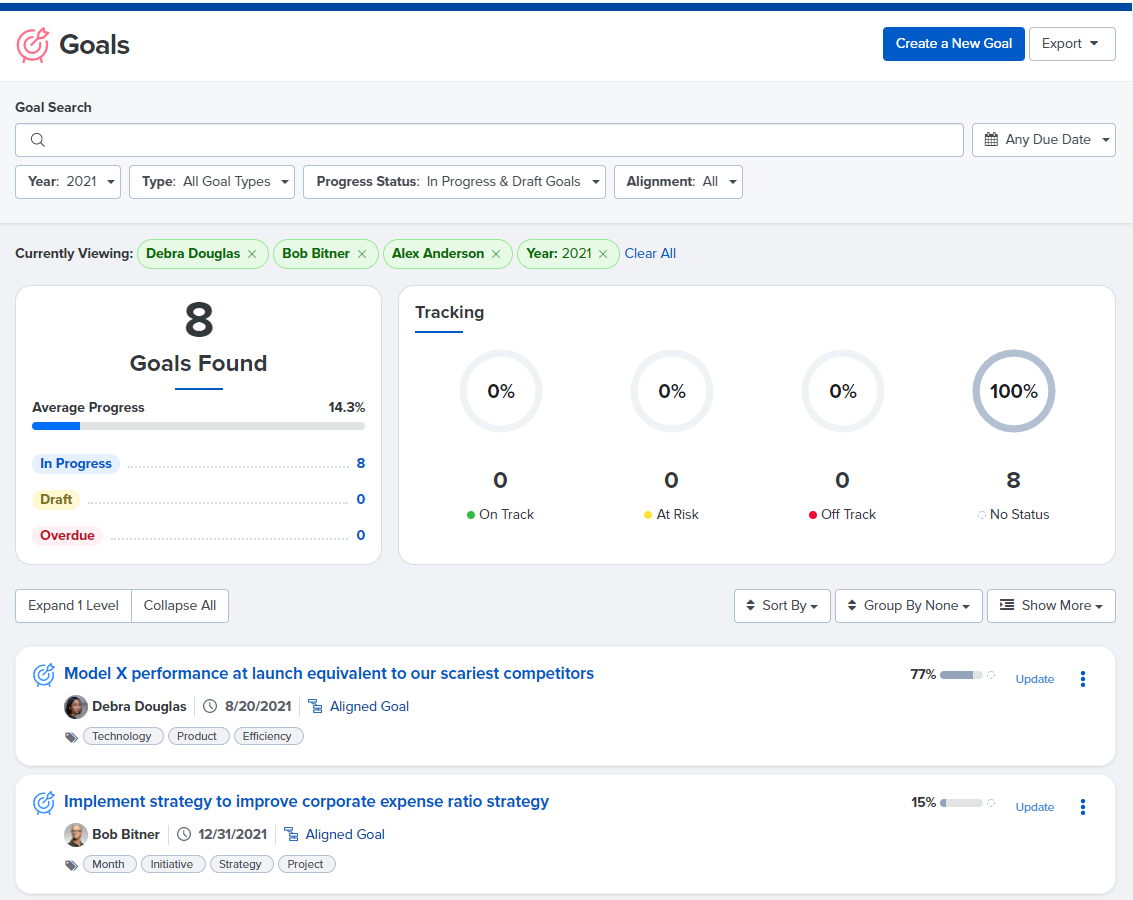 To search for goals that include a specific word or phrase in the Goal Name, click into the Goal Search bar and type in the key word you would like to search by. Then, click on the word to complete your search.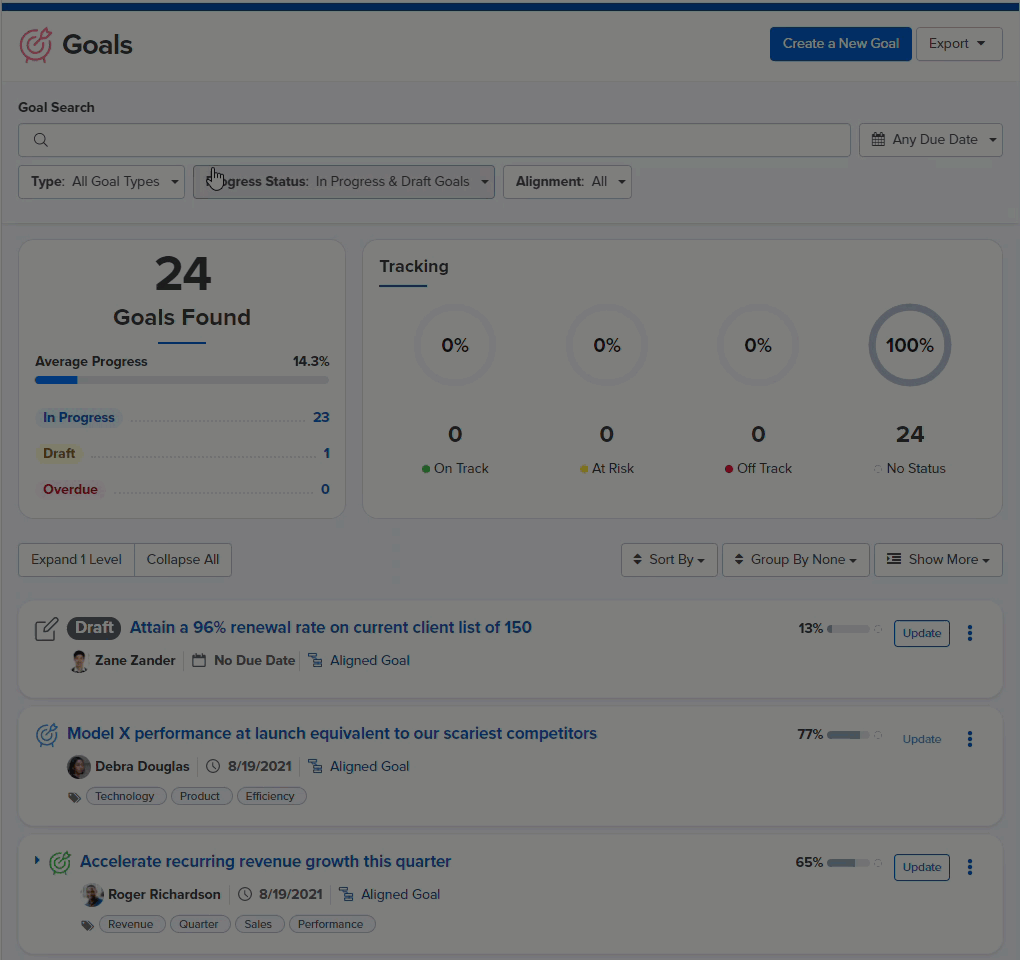 When you search by both a key word AND a coworker, your search will be limited to include goals that include both that key word AND are associated with that coworker, as opposed to displaying goals that include either your coworker or that key word: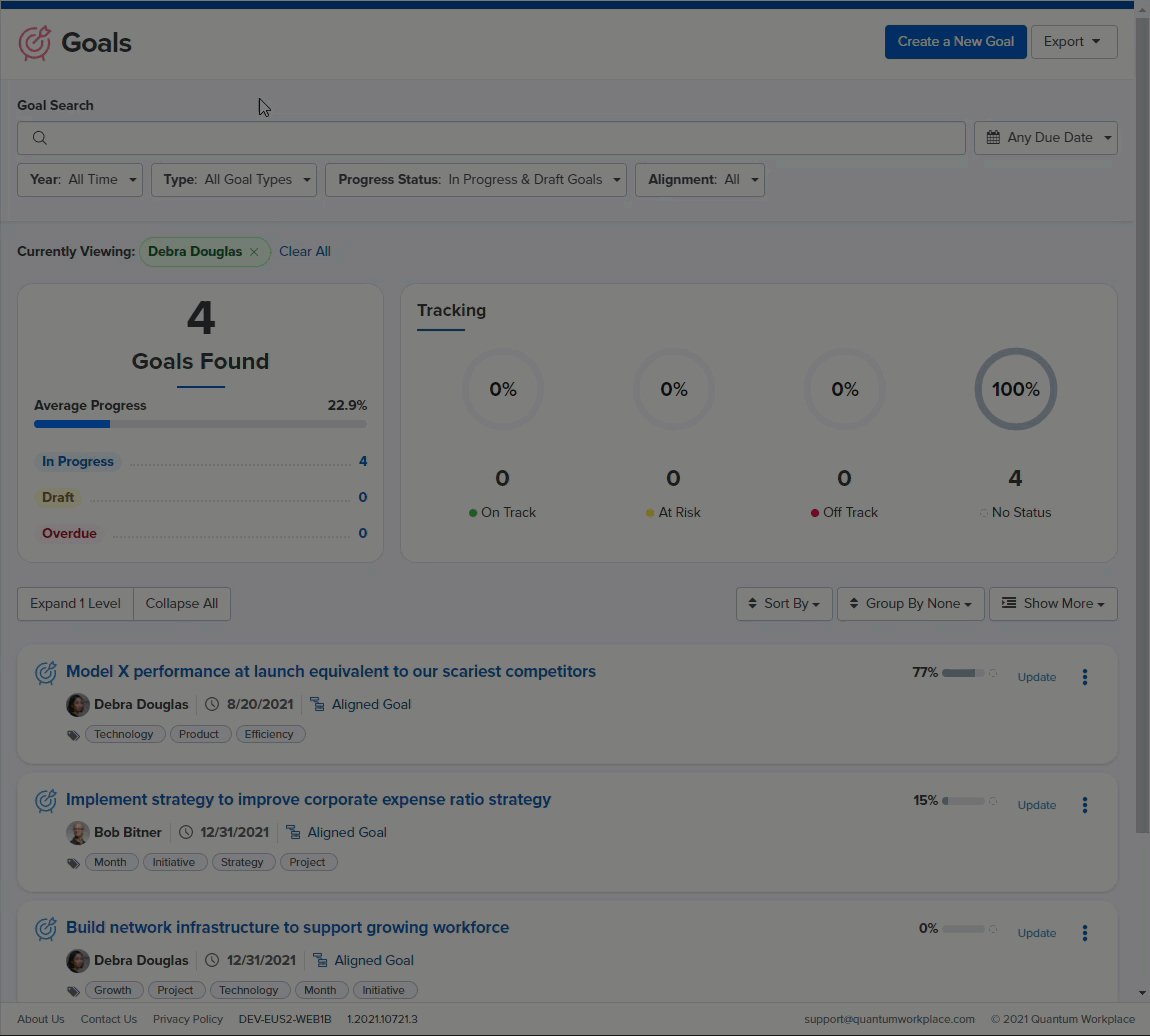 You can remove any search term that you've applied by clicking the X to remove it.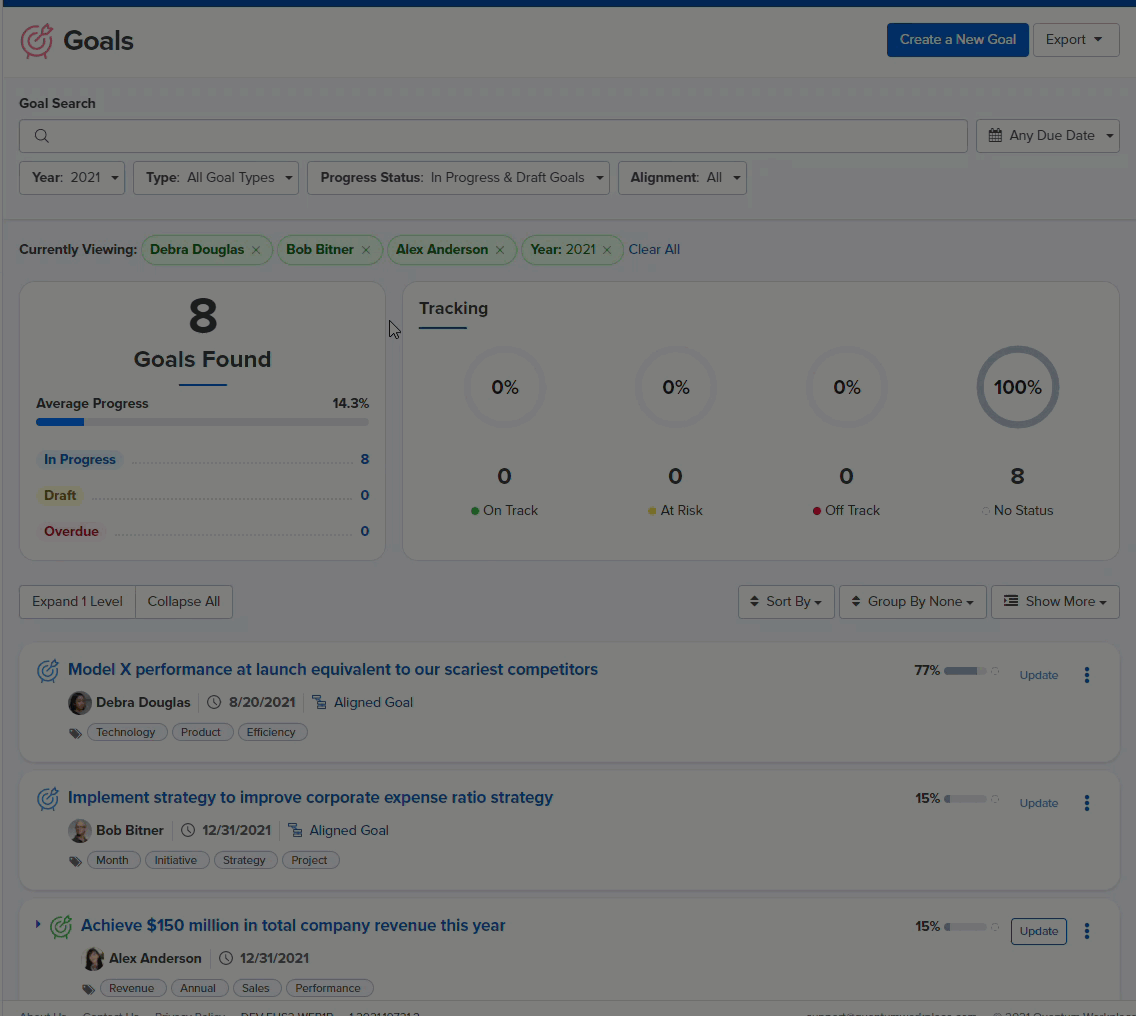 You can also use the drop down menus next to the Goals Search to filter to view goals by due date, goal type, and whether the goal is saved as a draft, currently in progress, or completed.