How to Save your Survey Questions as a Template
Admin users can save the questions for any survey as a template for future use.
When you set up a survey in Quantum Workplace, you are able to both write your own survey questions and edit the questions on an existing template within the Questions section of your survey setup: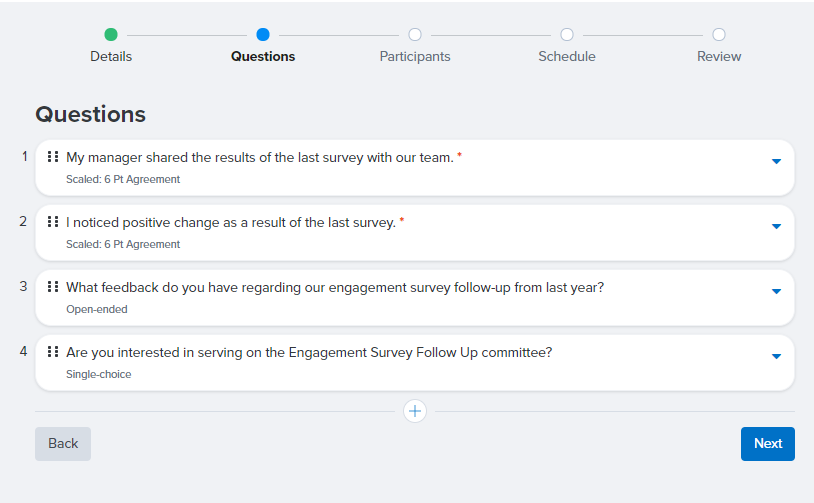 On the Review page in survey set up, you will see the option to save the specific questions you have created for that survey as a template. This allows you to reuse this question set in future surveys. Click Save Question Template to save your questions from this survey as a template.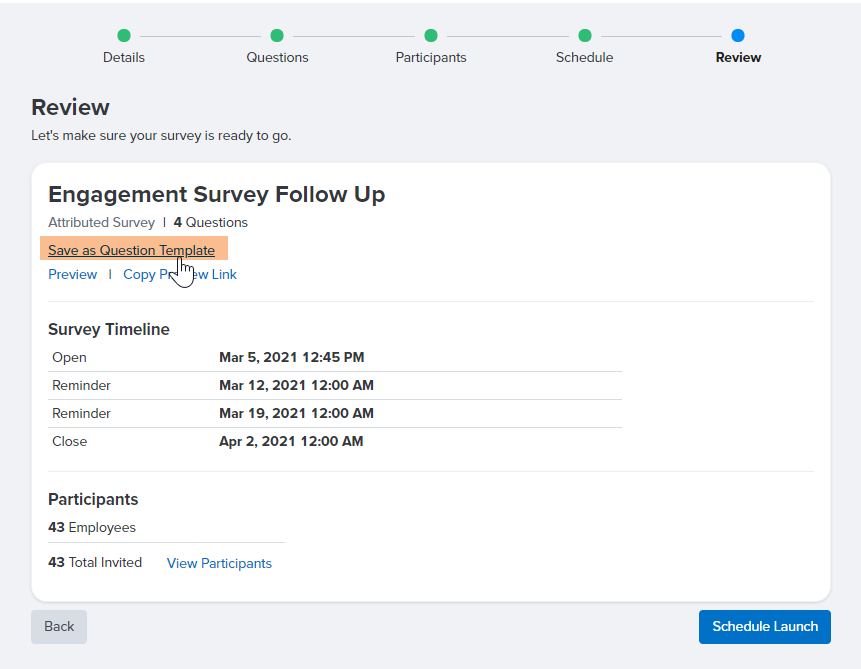 Once you click Save as Question Template, you will be prompted to enter a name for this survey template for your future reference. Type in a template name and click Save.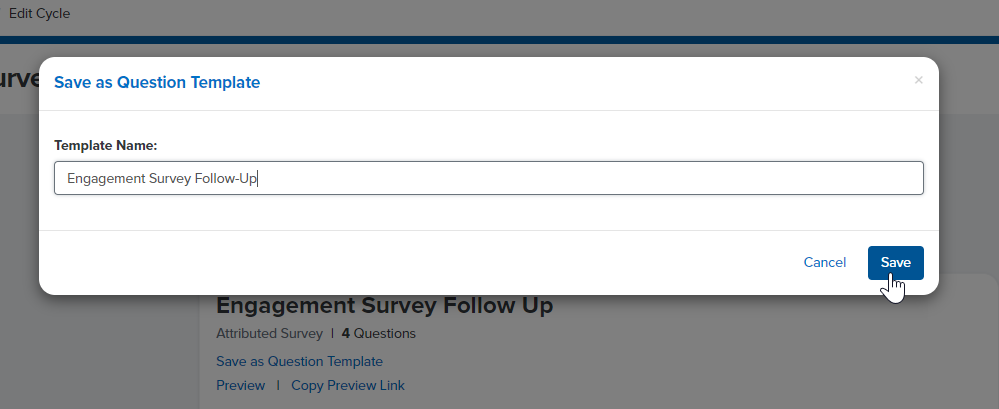 You will be able to access your new template from the Templates tab within Surveys & Pulses Administration.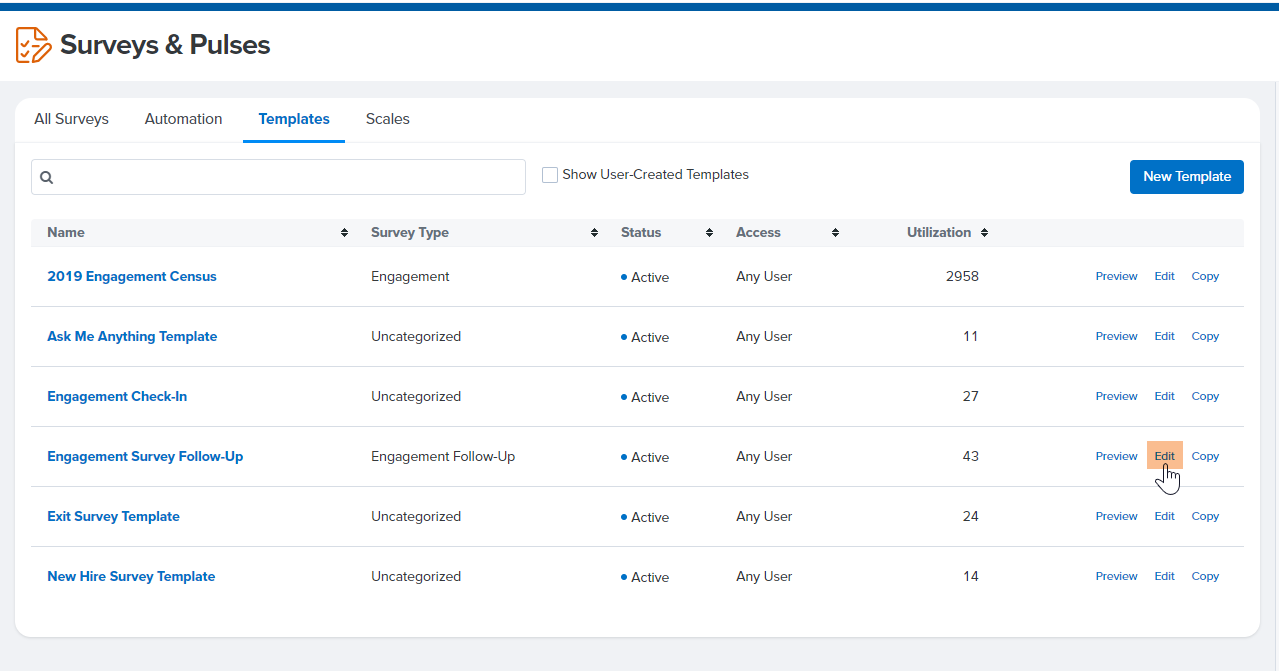 You can save survey questions as a template both when you initially set up your survey and after your survey has launched by returning to the Review page within Survey Setup.