You can resend the email invitations to take the Survey to any employee while your Survey is open
When you launch a survey, everyone who is invited to take the survey receives an email notification that includes their unique link to take the survey: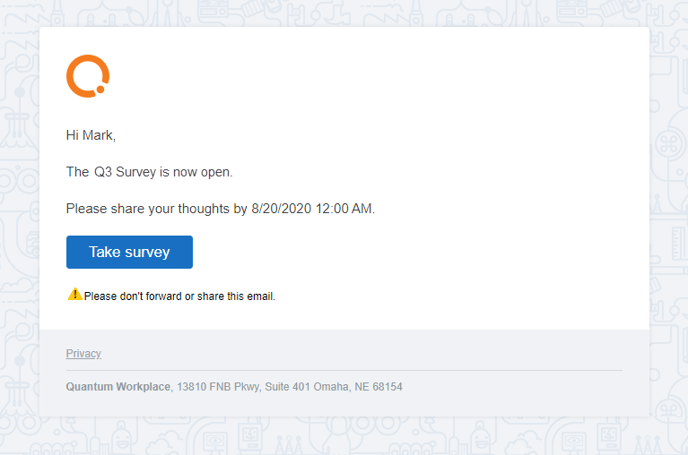 You can resend this survey invitation to anyone who was invited to take the survey while your survey is open by returning to the Participants section of your survey. To begin, navigate to the Surveys & Pulses section in Administration and click Edit next to your survey.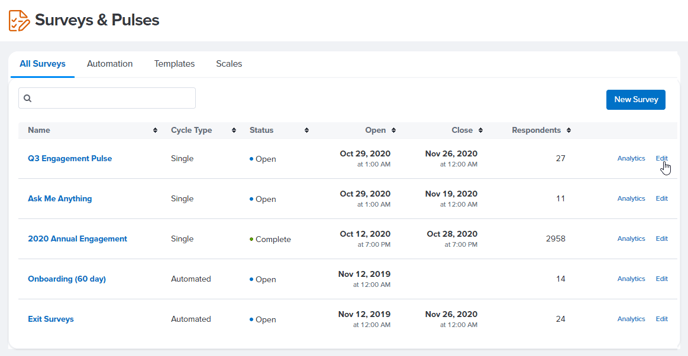 Then, click on Participants at the top of the screen: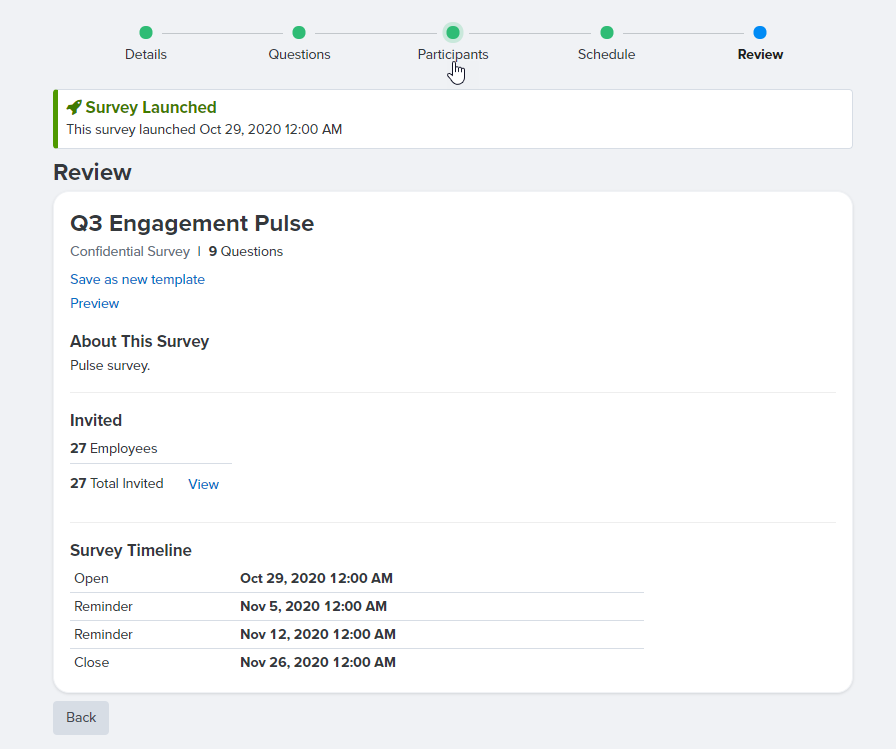 This takes you to the Participants screen. From the bottom of the screen, click View to open a list of all survey invitees.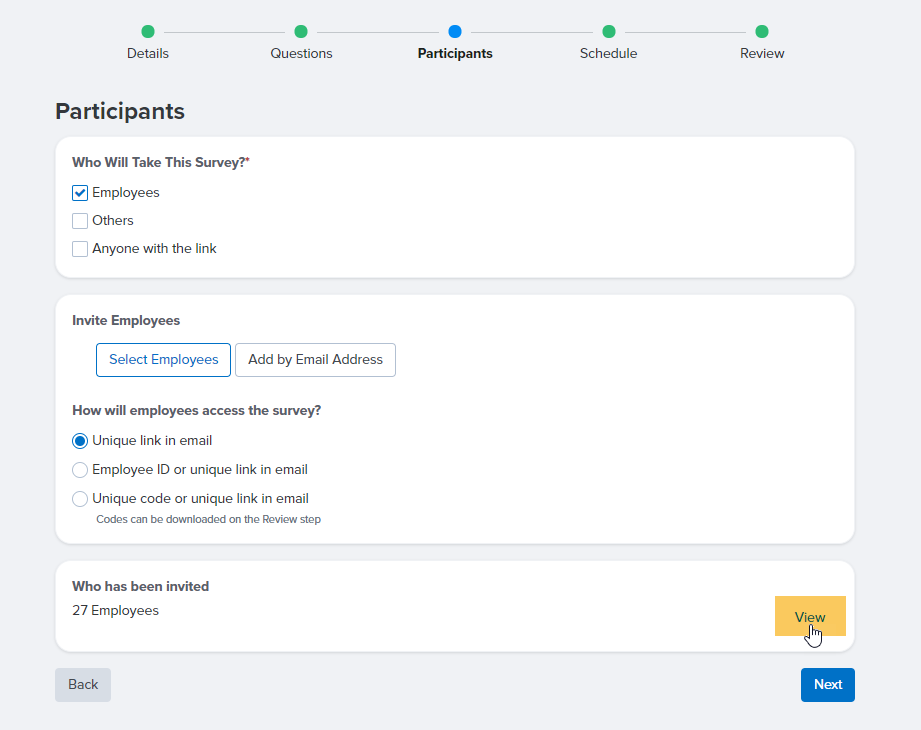 From the menu that appears, search for the names of any survey respondents who need their invitation emails resent. Select the checkbox next to the name(s) of any respondents who need a new survey invitation. Then, click Resend Invitation.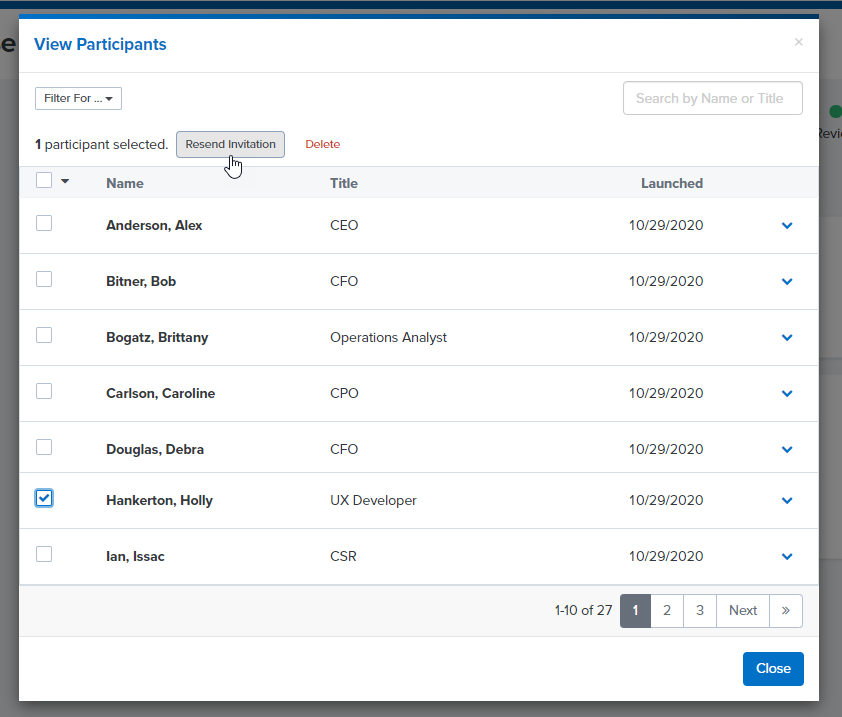 The invitations will resend immediately to the employees you selected, unless they have already completed their survey as part of a confidential survey. For confidential surveys you will see the option to resend the survey invitation to every survey taker regardless of whether they have completed the survey or not, as a measure to protect confidentiality.
For attributed surveys, if a survey taker has already completed their survey, you will not have the option to resend their survey invitation.