How to Nudge Someone to Update a Goal
From within a particular Goal, you can nudge either the Goal Owner or any Contributor to update the goal. Click the vertical ellipses next to the Goal Owner or any of the Contributors and click Nudge.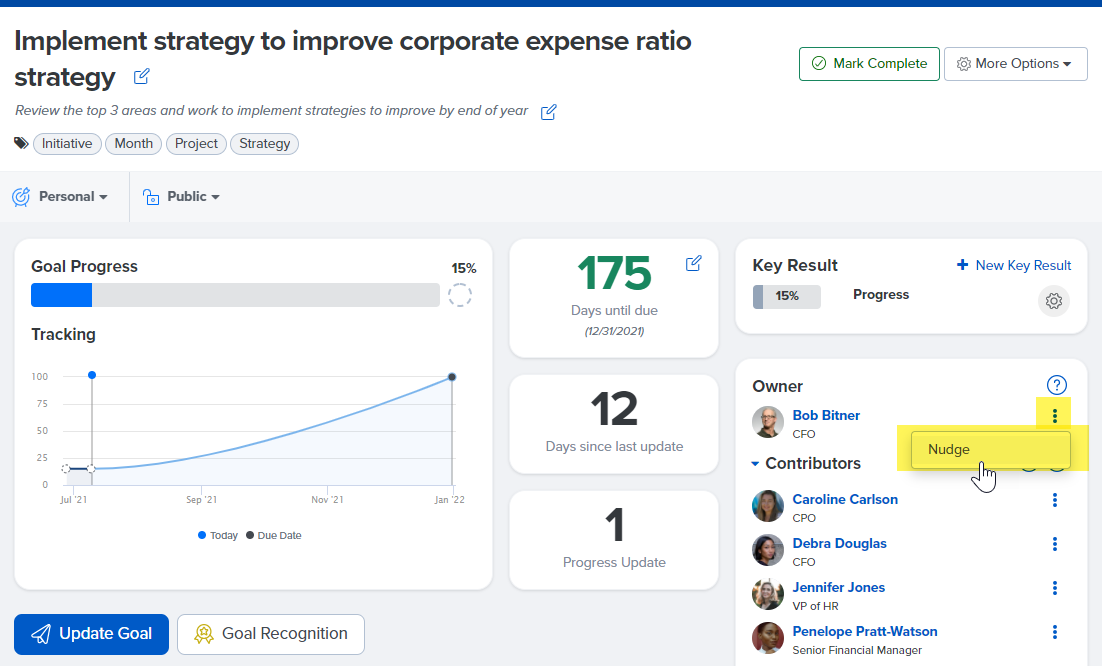 From the window that appears, you will be able to type in a message to the coworker you have selected to nudge. Type in your message and then click Send Nudge to trigger an email to go out to that colleague.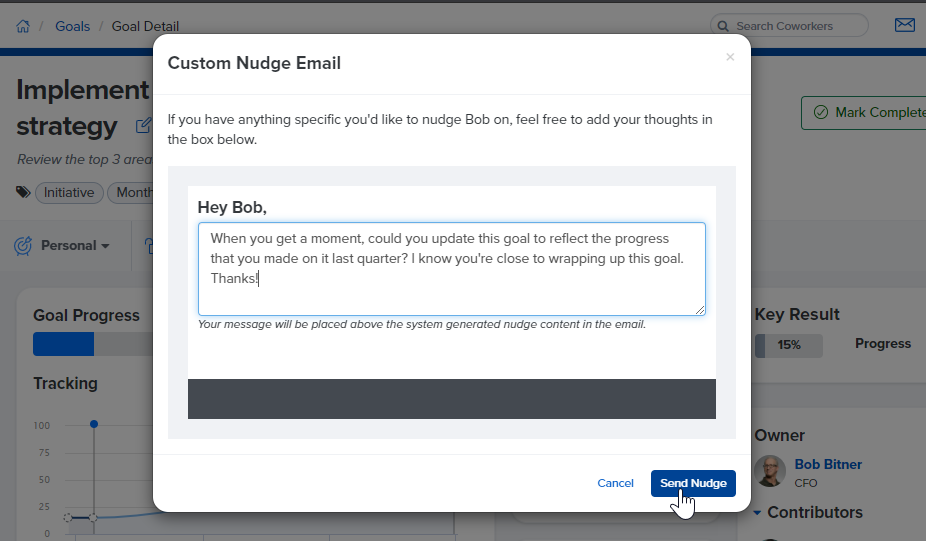 Your colleague will receive an email with the message you sent them: