In this article:
Overview
Your Feedback page is organized into three tabs, which you can access on the top left under the Feedback heading.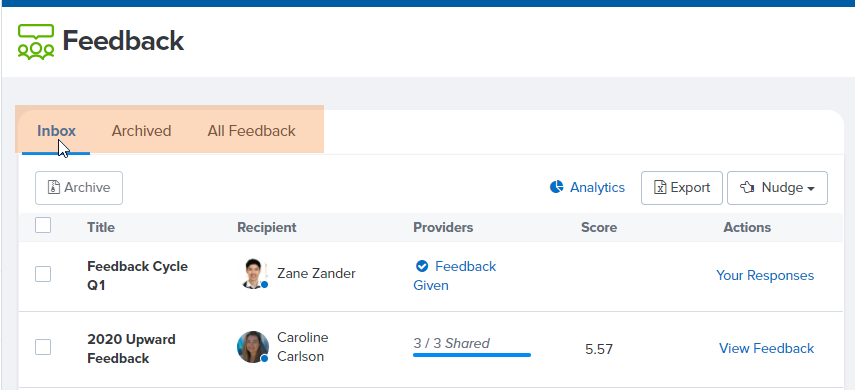 Your Inbox contains all Feedback that you are directly involved in (e.g. Feedback that you are personally giving or receiving.) Your Inbox is the default view.

Archived contains all Feedback sessions that you have chosen to archive.



All Feedback contains all Feedback from your Inbox and Archived tabs as well as all Feedback that is occurring in your down line (e.g. feedback that your direct reports are giving and receiving.)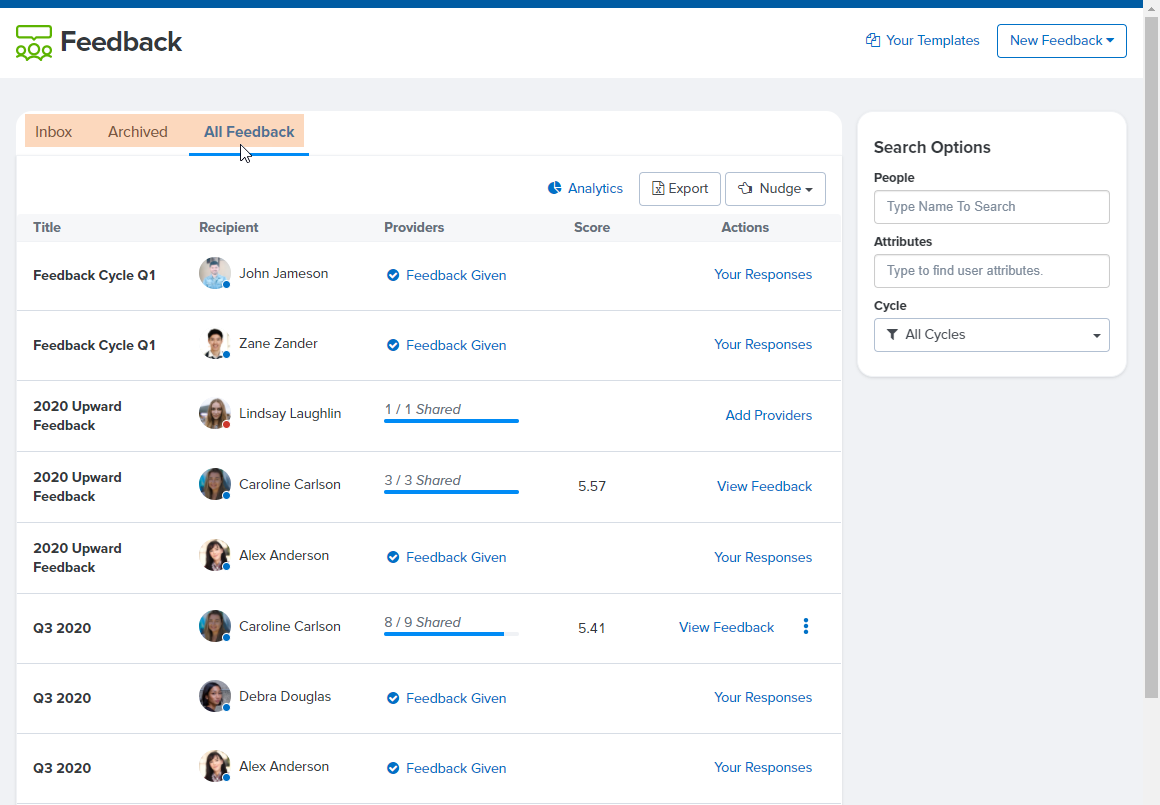 How to Archive a Feedback Session
You can move a Feedback session from your Inbox into your Archived folder at any time. This is simply an option available to you to keep your Inbox organized; no one in your organization will know if you chose to archive a Feedback session or not. Archiving a Feedback session only archives it for you. Your decision to archive a Feedback session does not cause that Feedback to become archived for other people.
From your Feedback Inbox, select the checkbox next to any Feedback session you want to archive. Then click the Archive button.


From within an individual Feedback session, click the actions drop-down menu and select Archive Feedback.



A Feedback session that you have archived will automatically move back to your Inbox if any new feedback is given (e.g. if a new feedback provider shares their feedback) OR if someone comments on feedback that you've given.

How to Delete a Feedback Session
You can delete feedback that you have requested via the Request Feedback function. To delete feedback, click the settings drop-down menu from the top right corner of the Feedback and select Delete Feedback.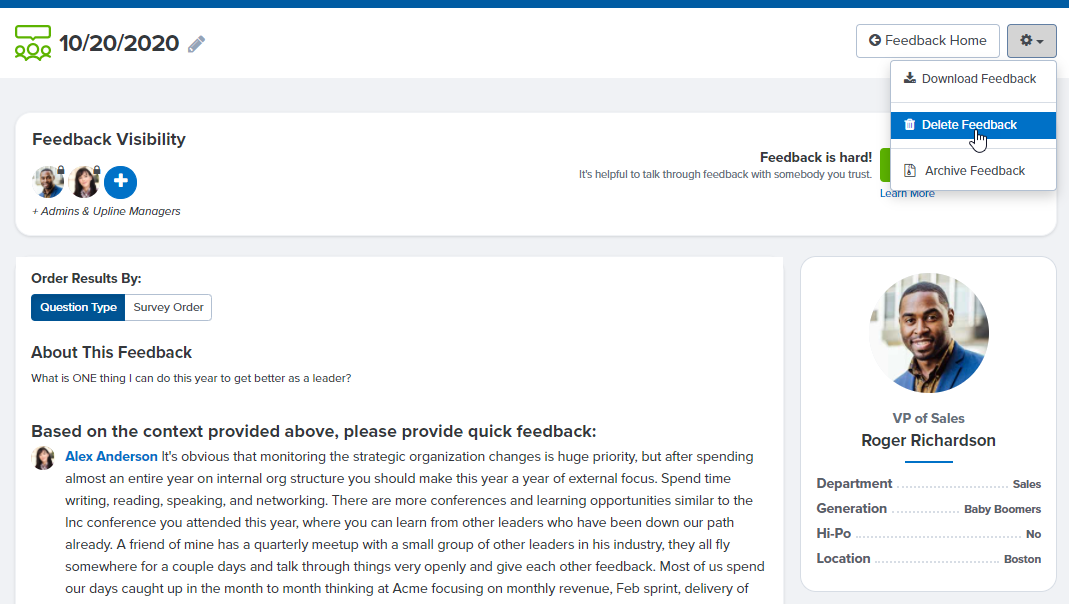 How to Opt-Out of a Feedback Session
If you've been requested to give Feedback but feel that you're not the right person or that it's inappropriate for you to do so, you can opt-out of Feedback requested of you.
To opt-out of giving Feedback, open the Feedback session and click Opt out in the top-right corner of the screen.