In this Article
How to Give Recognition
You may post a recognition from either the Home page or the Recognition tab. From either page, click Give Recognition and enter the name(s) of the coworkers you'd like to recognize.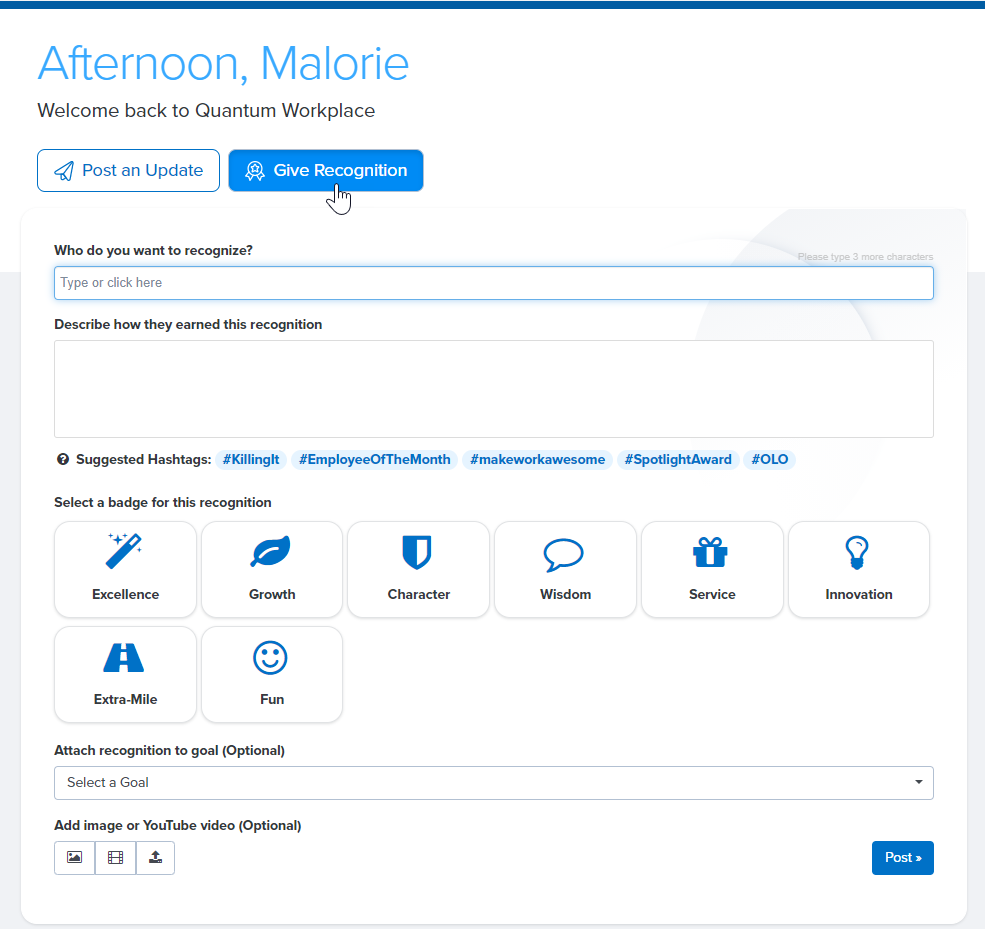 In the field Describe how they earned this recognition, write some context about why this coworker deserves to be recognized, and then select the badge below that best describes the reason you're recognizing this coworker. Optionally, you can select a goal that is related to the post if you are recognizing your coworker for their progress on a goal. At the bottom of the window, you can choose to add a gif, an image or YouTube clip to the post. Optionally, you can include a goal related to your post.

Once you are finished filling out this window, click Post. Once you post the recognition, it will appear in your organization's newsfeed and the individual(s) you recognized and their direct managers will receive an email notification and a bell alert to let them know that you recognized them.
How to Give Recognition with a Specialty Badge
Your organization is able to set up "Specialty Badges", or badges that can only be awarded by certain individuals. If you have access to a Specialty Badge, you'll see these badges with a lock icon in the corner.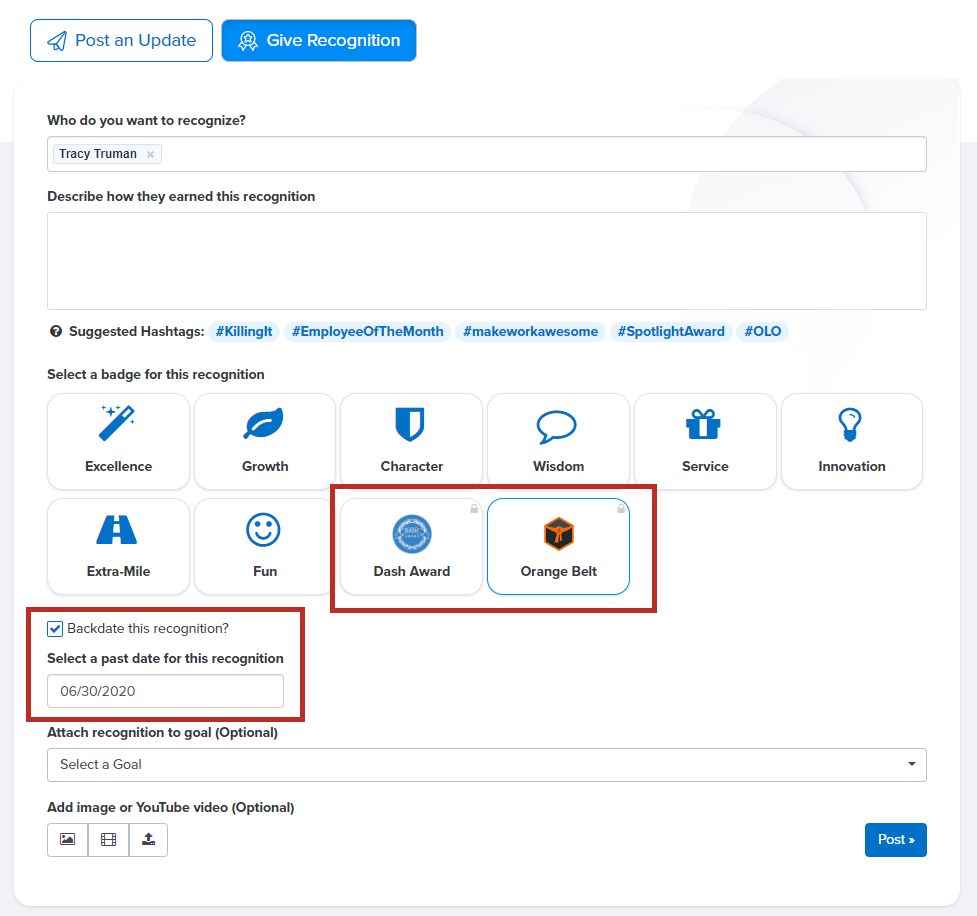 Recognizing a coworker with a specialty badge allows you to "backdate" the recognition. For example, if you have a badge that represents an award you've given in the past, you can post a recognition for past winners so that the specialty badge appears on their profile page, but
backdate the recognition to prevent having all posts appear at the top of the Newsfeed.

To backdate a recognition with a specialty badge check the box next to Backdate this recognition and enter a date for the recognition in the field that appears below.
Note:
If you choose to backdate a recognition post, the post will appear in the timeline based on the backdated date rather than today's date/time. That is, it will not be appear at the top of the newsfeed as the most recent recognition post.