How to Search for Recognition
Within Recognition, you can use the Search Options on the right to find a specific recognition post or posts. You can search by keyword, by person, by date, or by badge type.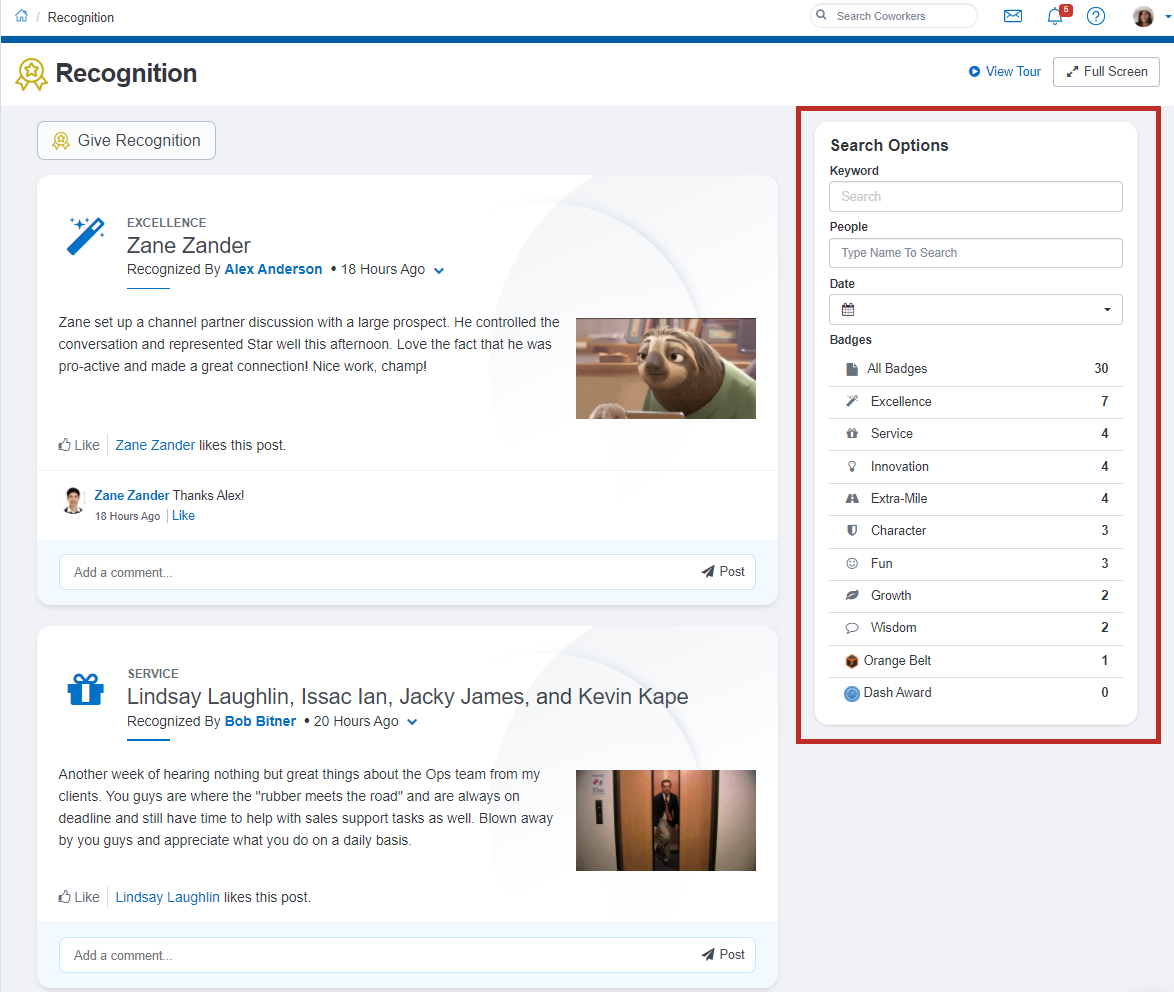 To view all recognition that has been either given or received by a specific person, type in the name of a coworker in the Person field and click on their name when it appears.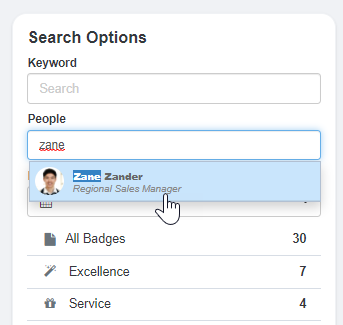 Then click the X by the person's name to go back to viewing all recognition posts.