Admin users can choose to reopen a closed survey or extend a currently open survey at any time.
As an Admin, you can change the date that your survey is scheduled to close or reopen a survey that has already closed at any time from within the survey setup.
To begin, navigate to Surveys & Pulses under Administration in the left-hand navigation menu. Click the ⋮ icon, then Edit, for the survey you want to extend or reopen.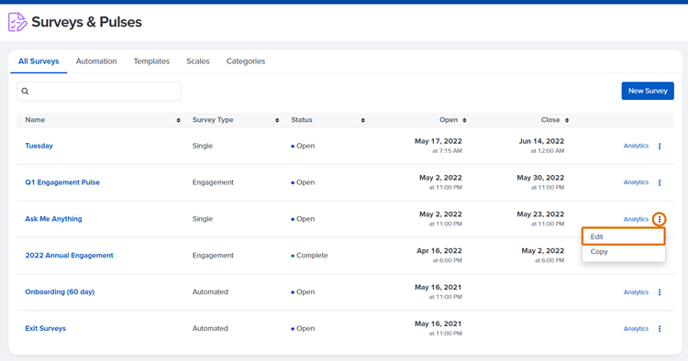 This takes you back into the survey setup. Click the Schedule bubble at the top of the screen to open the Schedule page.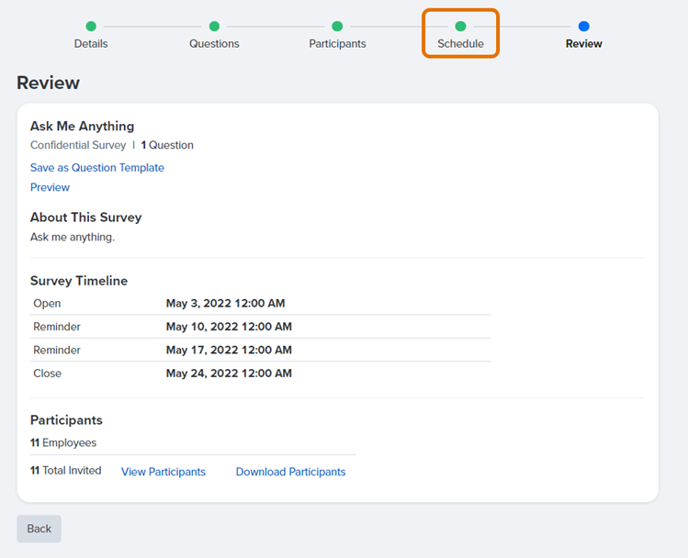 At the bottom of the Schedule page under Survey Closes, you will see the date that the survey either closed or was initially scheduled to close. Click directly into the Close Date field and use the calendar picker to choose the new date you would like your survey to close.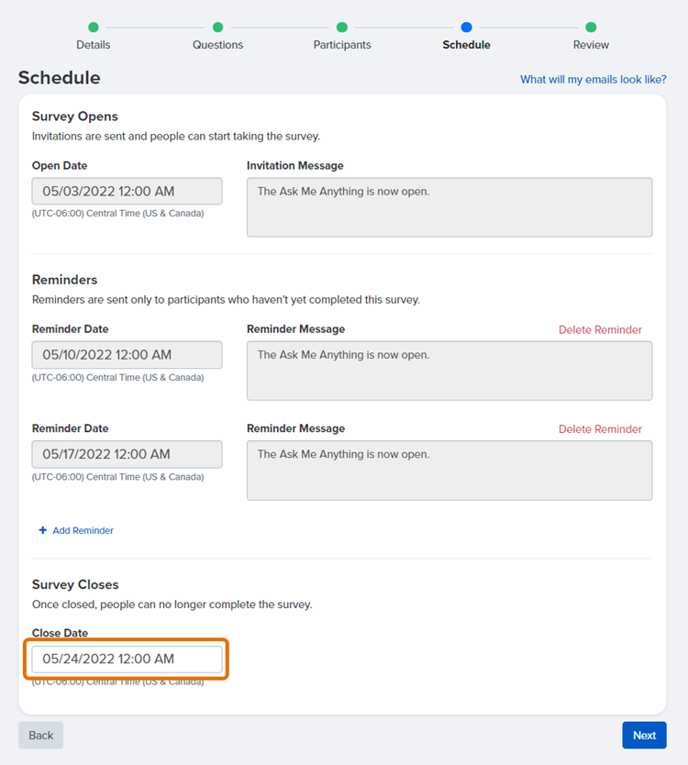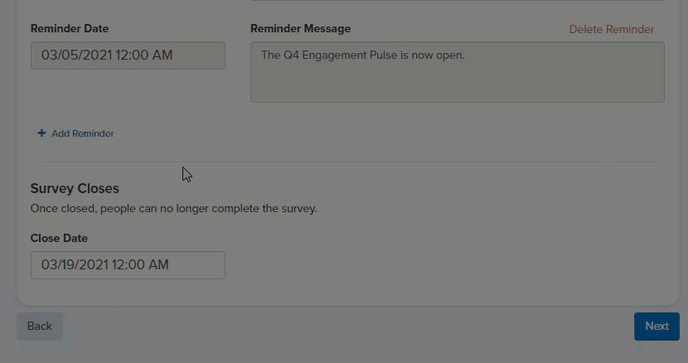 Once you have selected your new survey Close Date, click Next to save your change.
This will take you to the Review page, where you can view the updated Survey Close Date and other details about your survey.
Your survey is now either reopened or has been extended to the new specified date. Your survey takers will not receive an email notification that the survey has been reopened or extended. You can schedule a reminder email if you would like any employees who have not yet completed the survey to receive their survey link, the reminder email will include the new close date for your survey.