How to Export Talent Reviews
To export your Talent Review, begin by navigating to the Talent Reviews page under the Analytics drop-down menu.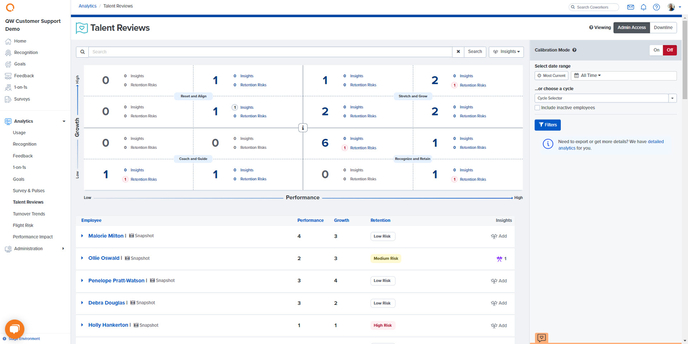 On the right-hand side menu, click the text, Detailed Analytics, next to the information icon.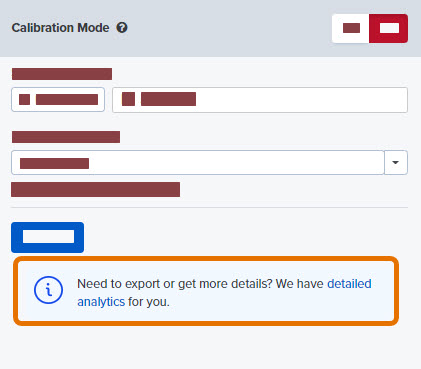 Next, find the Talent Review cycle you wish to export and click Analytics on the right-end of the row.

From the All Company View results page, look to the right-hand side of the screen, and click the Export button. You will then see several options on what to export and whether it be exported to an Excel spreadsheet or as a PDF.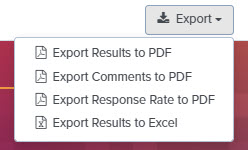 Choose the most appropriate option and Quantum Workplace will export your Talent Review. You can access your Talent Review by opening the file from your browser's downloads.