Manage the Demographics Displayed on the User Profile Cards
In this article:
Overview
The demographics on a user's profile card can be configured to show the demographics your organization wants displayed.
By default, the demographics Job Title and Hire Date are displayed on a user's profile card. If the user is a manager, that is also displayed on the profile card.
Manage the Demographics on the Profile Card
To access the Demographics page and the profile card settings:
Click and expand Administration in the left-hand navigation menu
Click General Settings
Click the Demographics tab
On the Demographics tab, the demographics displayed in a user's profile card are listed in the column, Show on Profile Card.
To include a demographic on the profile card for all users, click either: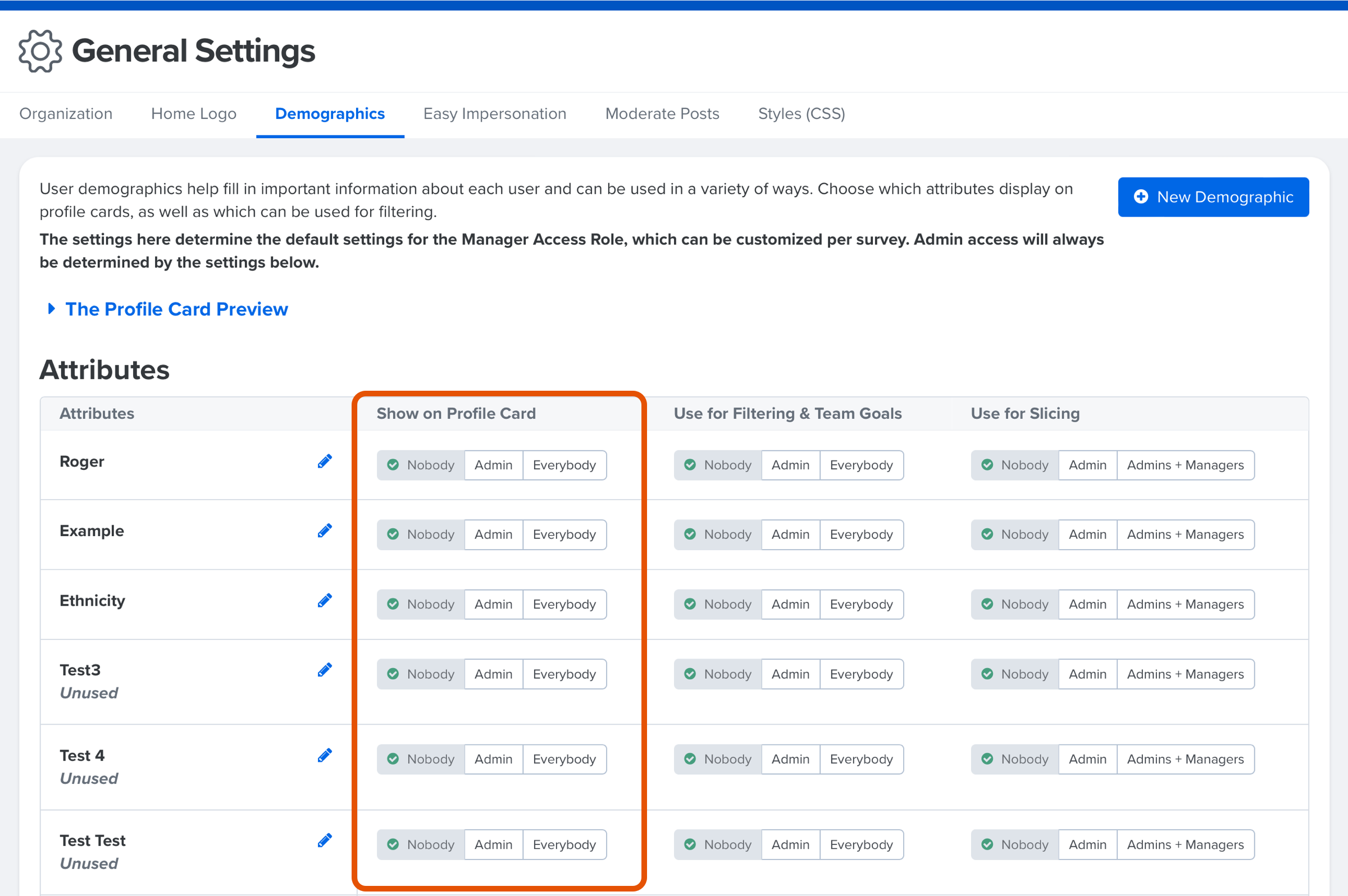 Admin: Demographic is displayed for admin users
Everybody: Demographic is displayed for all users
Profile Card Preview
On the demographics tab, click The Profile Card Preview to view a preview reflecting the active demographics.