How to Edit or Delete a Goal Update
In this article:
Overview
As you make progress on your goals and update the key results, a goal update post is created. Update posts can be found on the Activity Feed, if enabled, and on the Goal Details page.
Goal update posts associated with your updates can be edited or deleted.
How to Edit a Goal Update
To edit a goal update: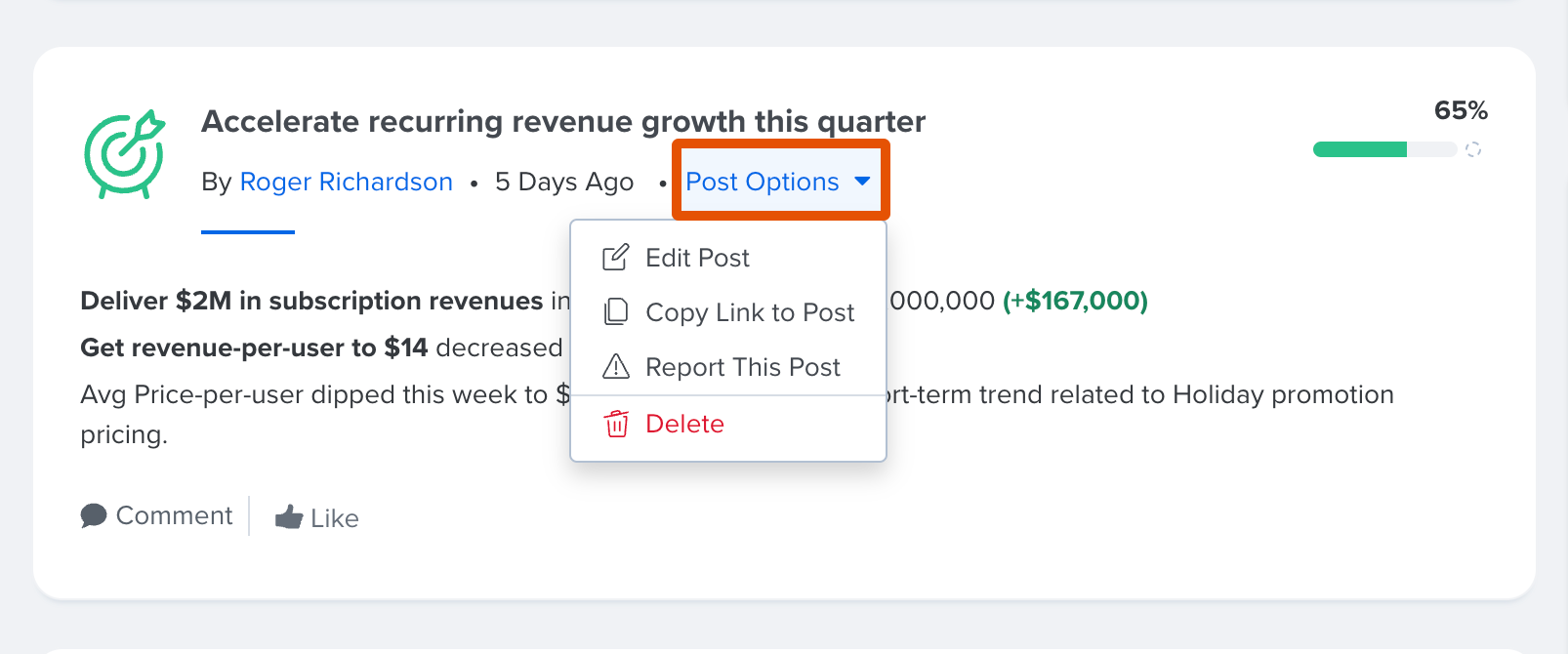 Click and open a goal to navigate to the Goal Details page
Scroll down to the Recent Activity section, and identify a progress update associated with you
Click and expand the Post Options drop-down menu
Click Edit Post
Edit the description text
Check and enable ☐ Post to Goal page only if the edited post should appear only on the Goal Detail

By default, goal update edits are shared on the Activity Feed and visible to all users in the organization

Click Save
How to Delete a Goal Update
Only the most recent goal update can be deleted. To delete an older goal update, delete the posts in reverse-chronological order until you reach the goal update in question.
To delete a goal update: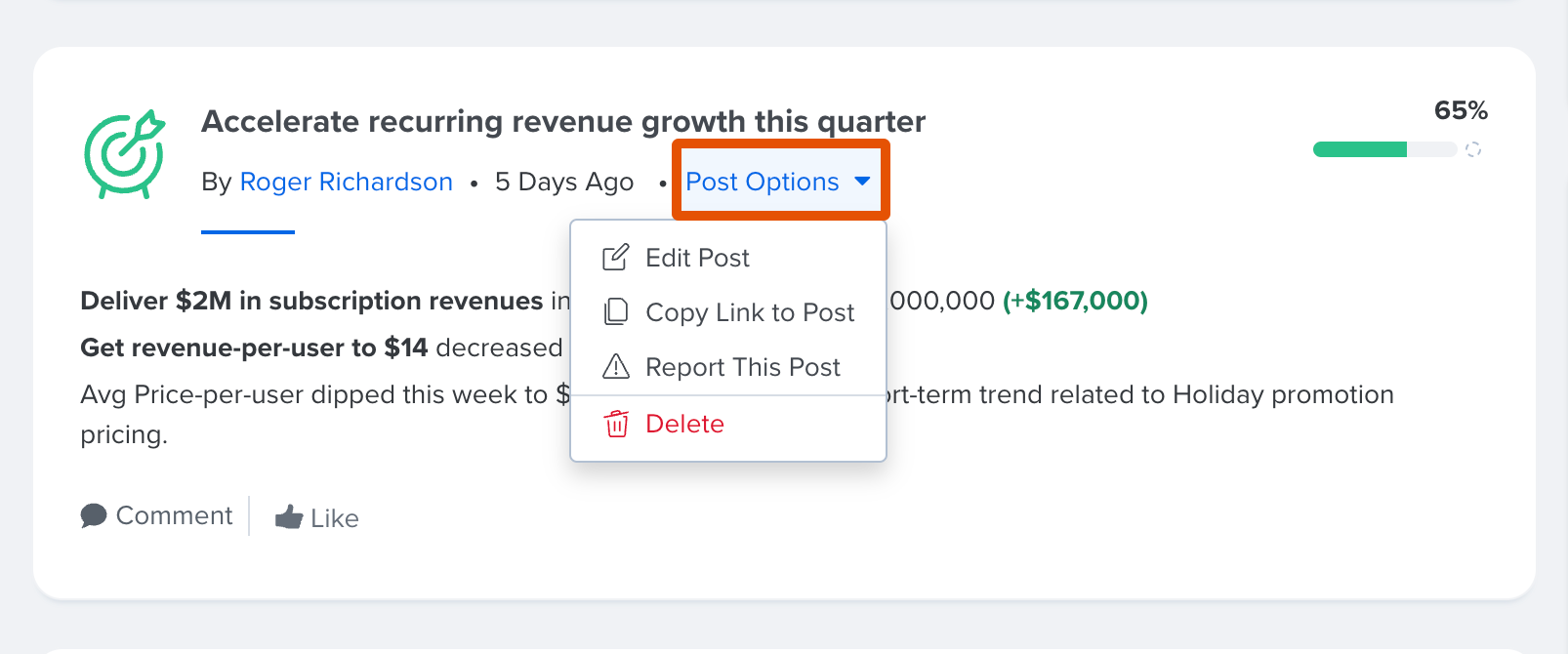 Click and open a goal to navigate to the Goal Details page
Scroll down to the Recent Activity section, and identify a progress update associated with you
Click and expand the Post Options drop-down menu
Click Delete