Admins can edit Feedback Templates. For Feedback Templates that are active (currently in use), changing the wording of a scaled agreement item will disable trending for that item.
To edit any Feedback template, begin from within Feedback Administration. Select the Templates tab to view a list of all templates (both active and draft templates).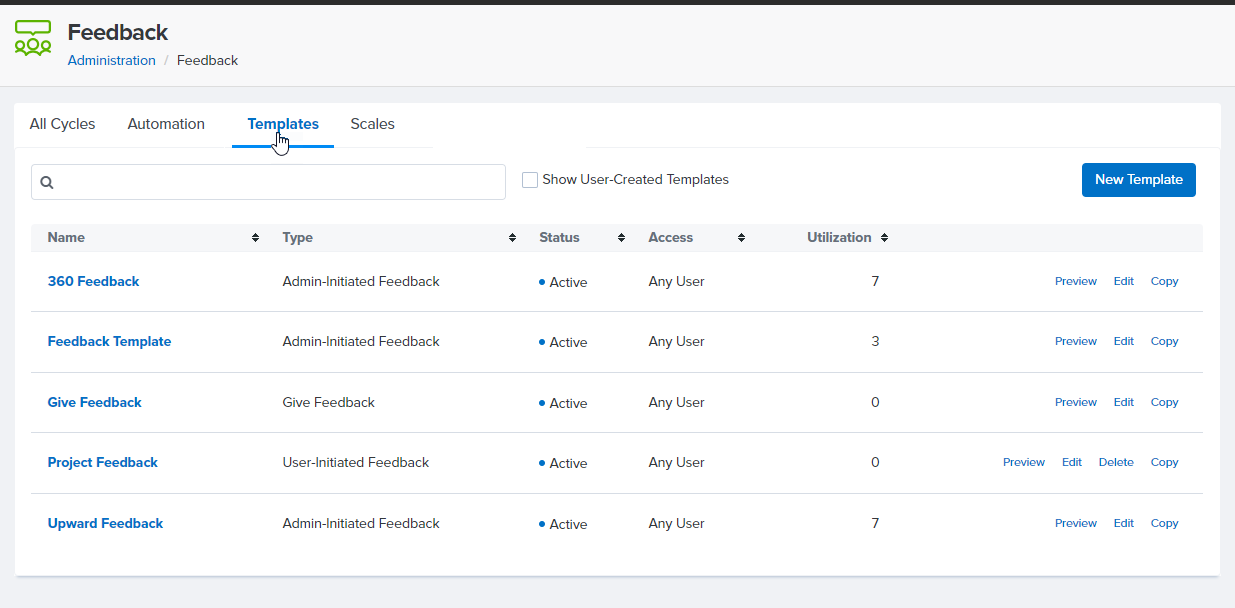 Locate the template you would like to edit. Click Edit at the end of the row.


From this screen, you will be able to edit the text of your existing questions, remove questions, and add new questions to this template. You can also edit who has visibility into this template by clicking into the top right panel and editing who the template can be used and launched by. Please note that once a template has been used, you will no longer be able to edit the Feedback Groups for a template (or which questions will be shown to which Feedback Groups.)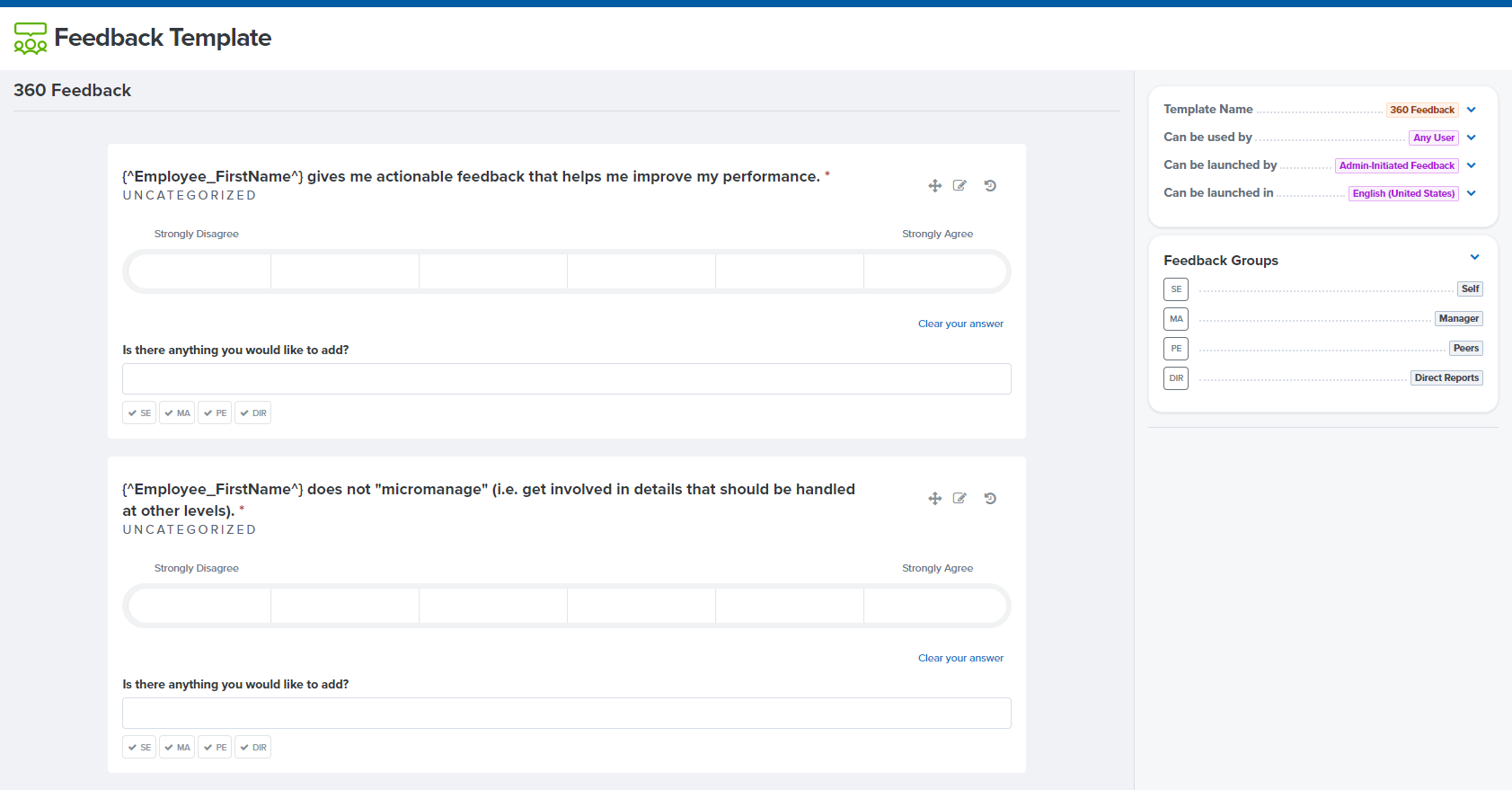 To edit or remove an existing question, click the Edit icon (the pencil and paper icon) next to the question:




To change the question text, type in your edits and click Save Changes. For questions that have been asked previously, you will see a pop-up appear to inform you that changing the wording of this question will disable question trending from the old wording of the question to this new wording. Click Create New Question to continue if you are willing to forego trending for this question.



For templates that are either currently in use or have been used in the past, you will not be able to change either the question scale or which feedback groups will see this question. If you need to remove a question, click Stop Asking in the bottom right corner.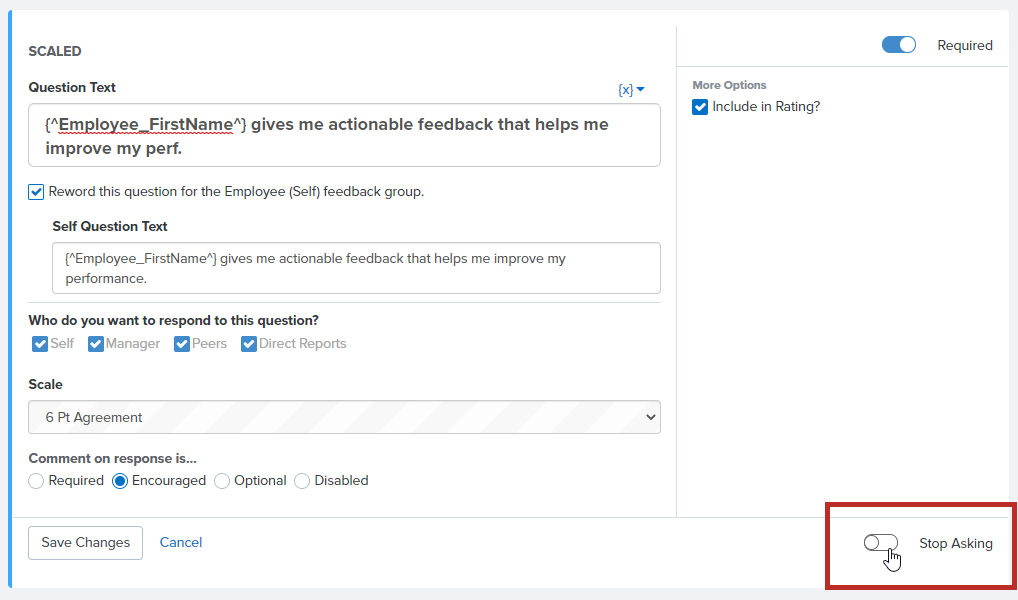 To add a new question to the template, scroll down to the bottom of the template and click New Question.