How to Duplicate a Goal
You can duplicate a goal you have visibility into and assign it to yourself or someone else.
There are two ways to duplicate a goal:
1. From your Goals Home page, find the goal you want to copy. Click the drop down arrow next to the goal and click Duplicate Goal.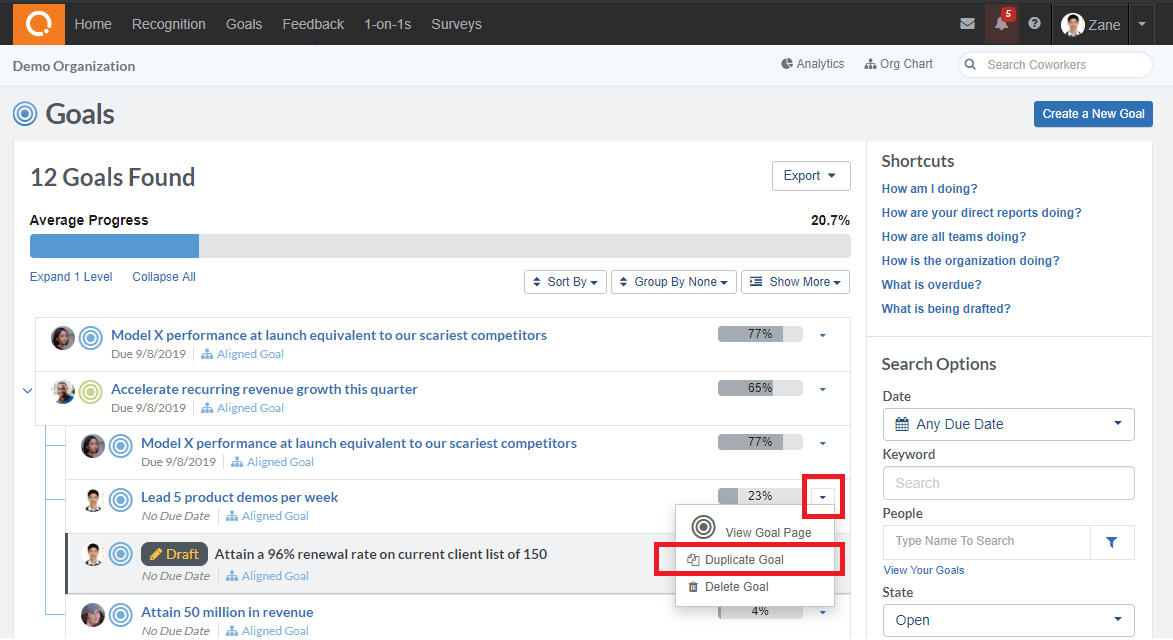 2.Alternatively, click into the goal you want to copy. From the goal page, click More Options > Duplicate Goal.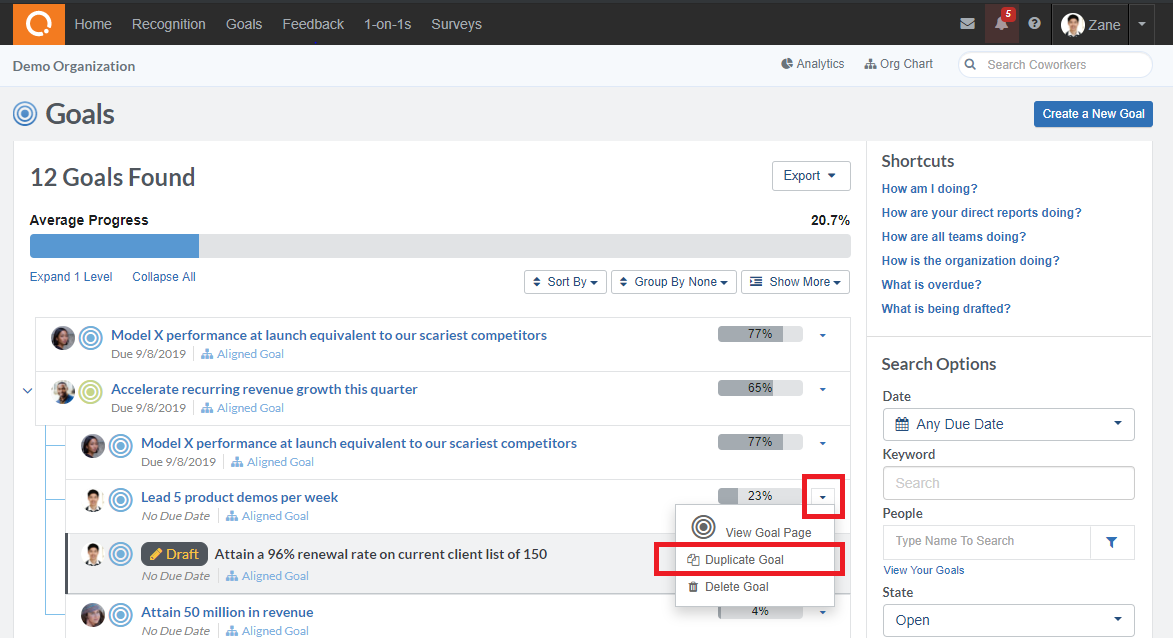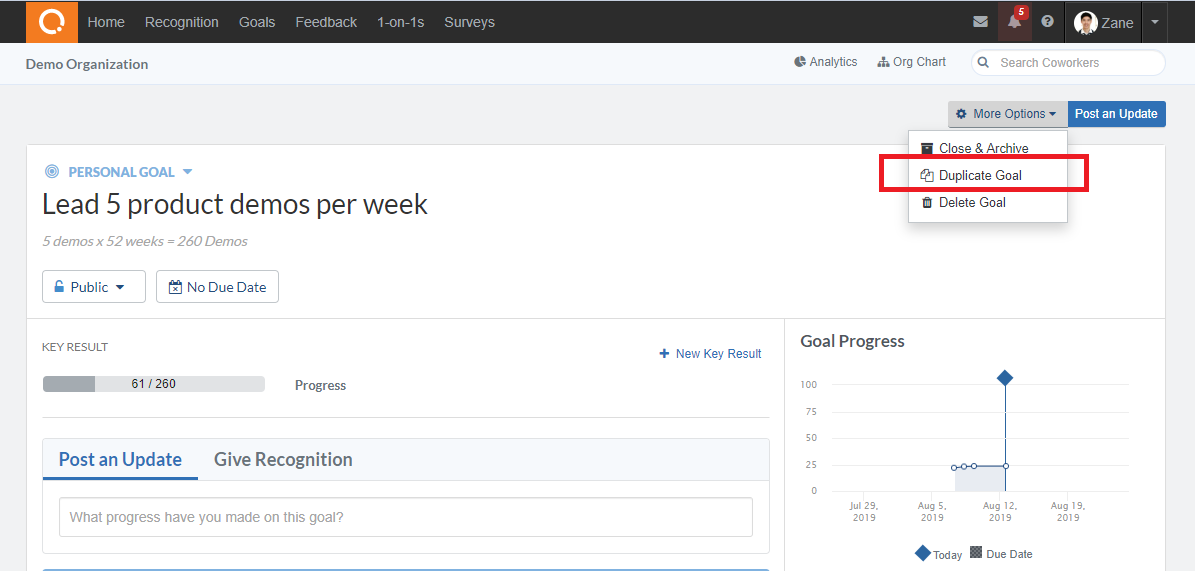 Next, a menu will appear for you to configure the goal that you've chosen to duplicate. From here, you can edit any aspect of the goal, including the name and description of the goal, the owner of the goal, and the due date. You can choose to keep the progress of the goal or to reset/clear the progress made against the goal.