How to Deactivate a User
As an Admin, you can deactivate an employee who has terminated.
If you do not have an HRIS integration with Quantum Workplace, you will need to deactivate terminated employees manually. There are two ways you can do this:
1. From the User Management page within Administration, search for the terminated employee. Click Edit next to their name and add their Exit Date. Click Save.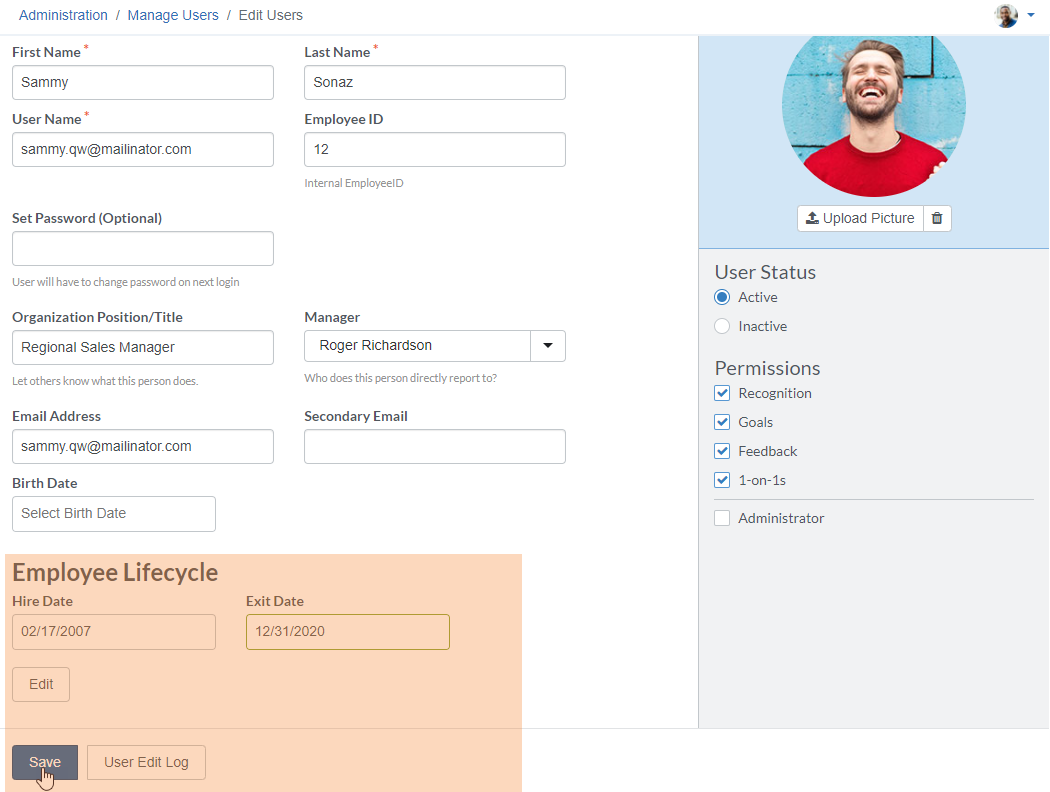 2. You can also deactivate an employee from their profile page.
To begin, search for the employee to locate their profile page.

From the employee's profile page, click on the three dots below their avatar and select Deactivate. You'll be prompted to enter an exit date for the employee; enter their exit date and click Deactivate.