As an admin, you can deactivate an employee who has been terminated.
In this article:
Overview
If you don't have an HRIS integration with Quantum Workplace, terminated employees will have to be deleted from the platform manually. Admins can deactivate a user through the User Management page or by navigating to the now-terminated employee's profile page.
The terms deactivated and inactive both mean the same thing in Quantum Workplace- meaning they're no longer active in the platform.
Via User Management
To deactivate a user from the User Management page- click and expand Administration, then click Users.
Use the Search by User field to search for the now-inactive employee, and click the corresponding Edit button to navigate to the user's page.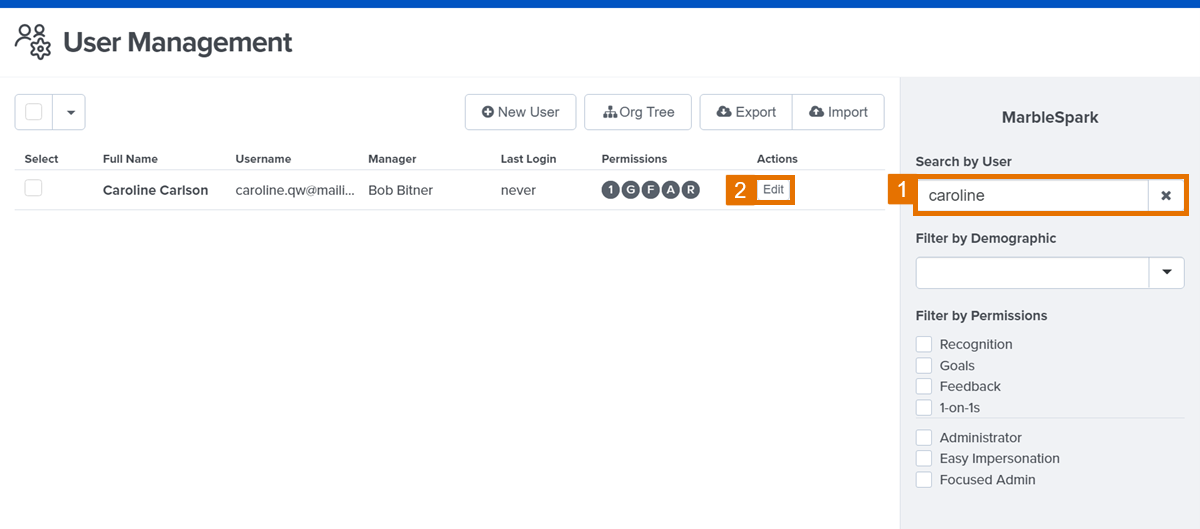 From the user's page, make the following updates to the user's profile:
A: User Status: Select the Inactive option
B: Exit Date: Click the field and enter the employee's exit date
Click Save at the bottom of the page to update the employee's Inactive/Deactivated status.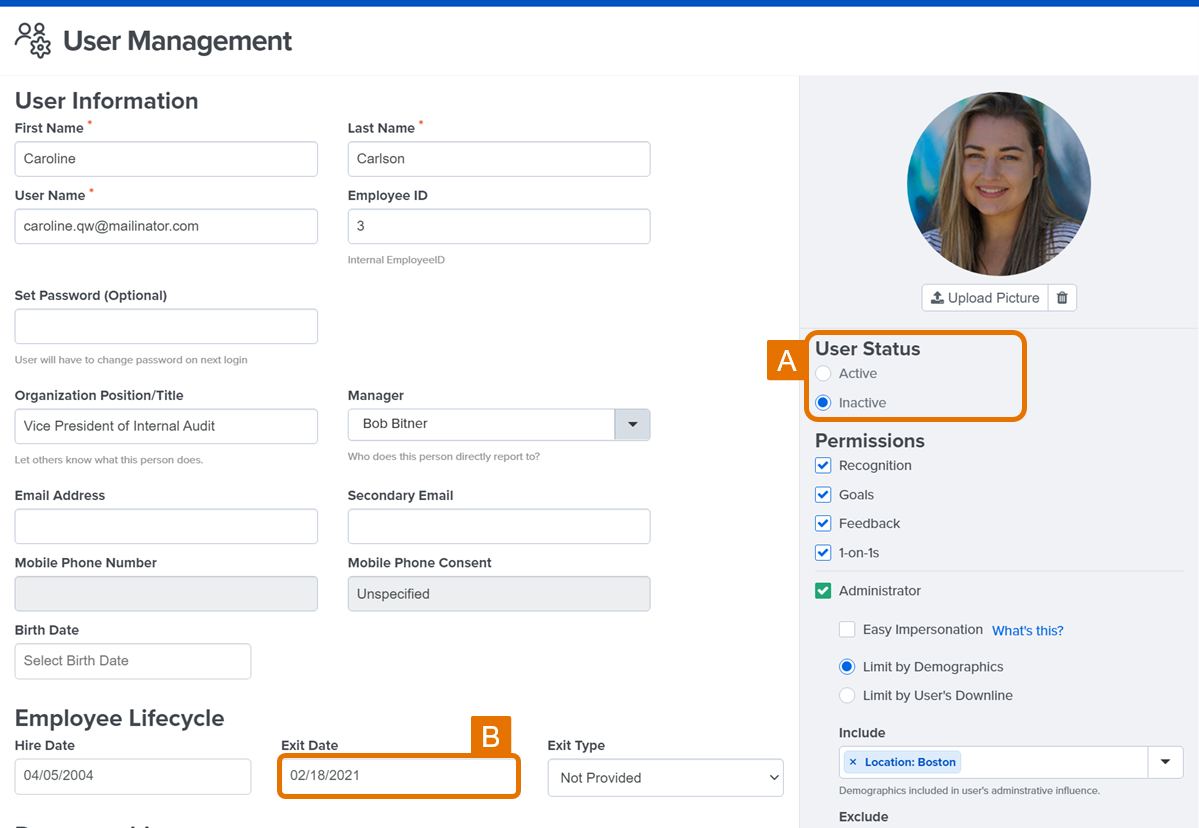 Via Employee Profile Page
To deactivate a user from their Profile Page- enter the user's name in the search field in the top-right on the Home page.
Click the user's profile in the search results.

From the user's profile page, click the ⋮ icon and click Deactivate from the menu.

Enter the employee's exit date in the modal and click Deactivate. The user's profile page will indicate that the user is now inactive on the platform.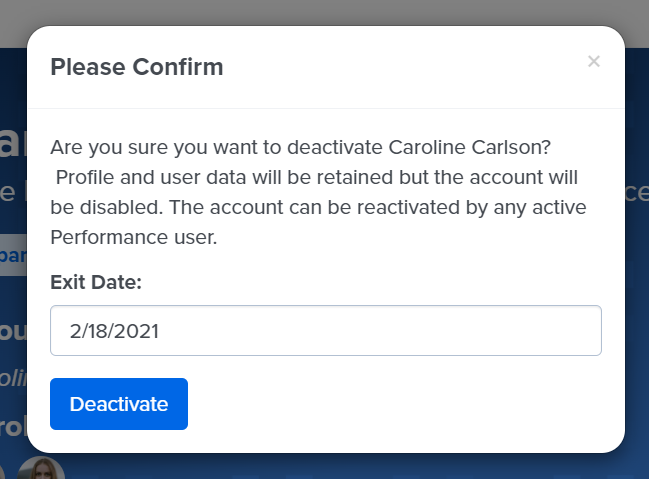 From the employee's profile page, click on the three dots below their avatar and select Deactivate. You'll be prompted to enter an exit date for the employee; enter their exit date and click Deactivate.