Overview
When you launch a survey in Quantum Workplace, you have the option to modify one of our existing best-practice surveys or write all of your own survey questions. Whether you are choosing to modify one of our existing surveys or write your own survey from scratch, the easiest way to design your survey is to create or edit your questions as part of the survey set up process.

However, you also have the option to create your survey questions in advance and save them as a template. This allows you to write your survey questions before you even begin the process of setting up your survey in Quantum Workplace. This article provides step by step instructions for creating a survey template.
How to Create a Survey Template
Navigate to Surveys & Pulses within Administration. Then, click the Templates tab.



Next, click New Template.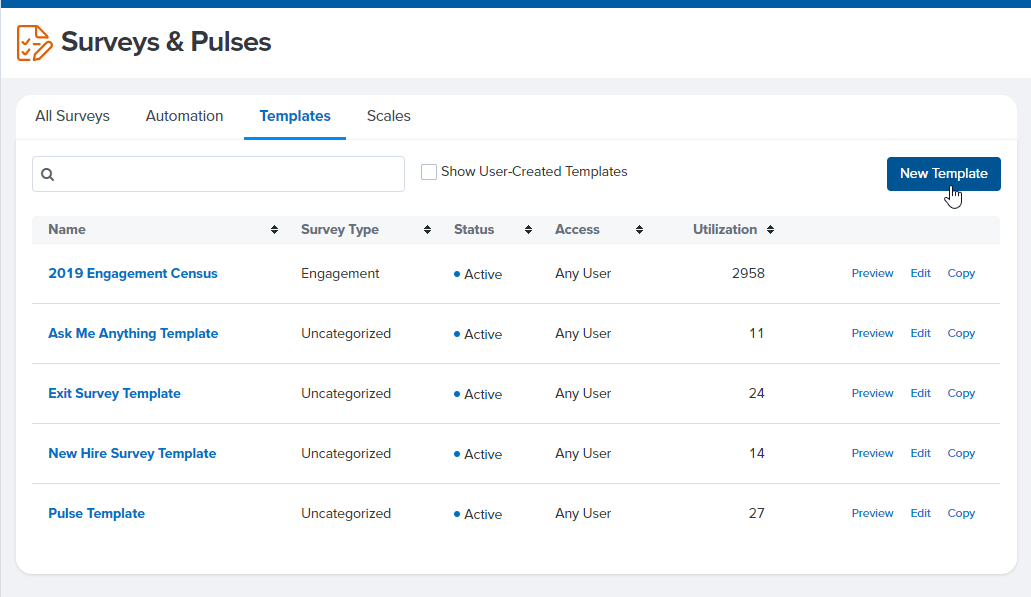 In the window that appears, enter a name for your template and click Save and Continue.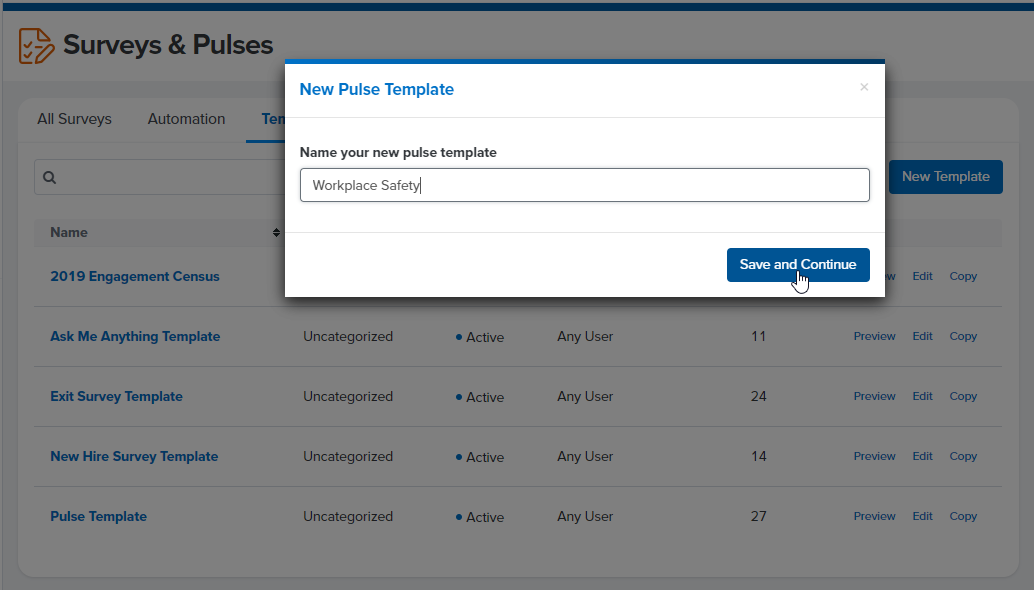 Click the New Question button to begin adding questions.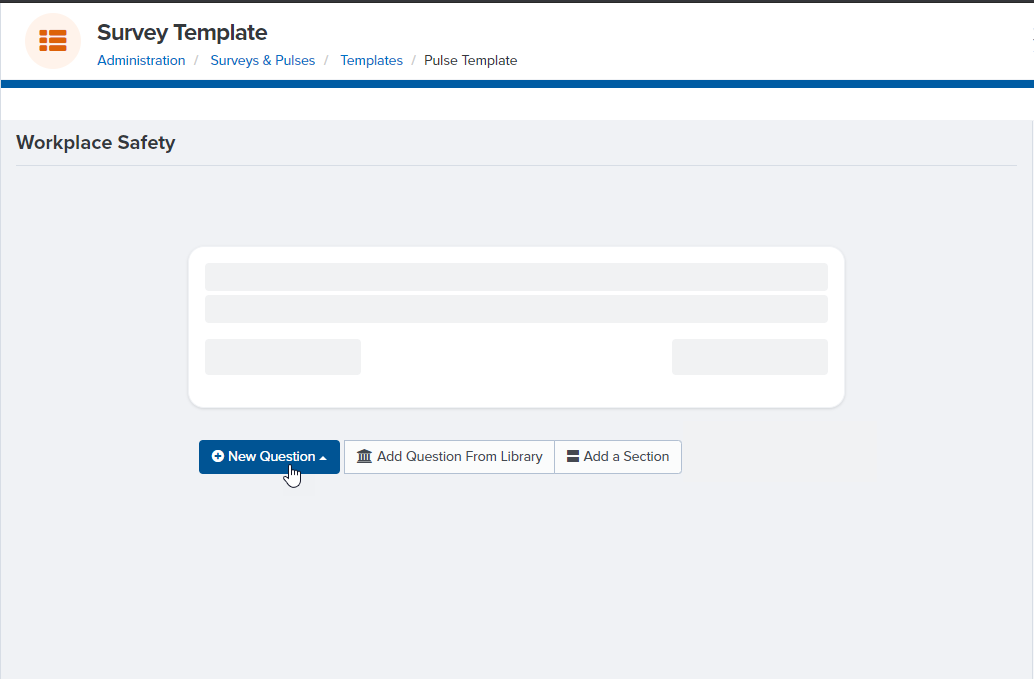 When creating questions, you will need to first select the question type you would like to create.
You will use open-ended questions any time that you want your survey-takers to be able to free type their responses to a question and scaled questions any time you want survey takers to rate their responses on a scale (including the 6-point Likert scale).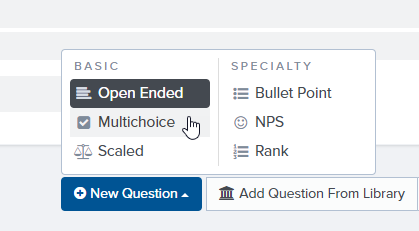 You can use the multichoice question type to create Yes/No questions. When creating a multi-choice question, you will have the opportunity to specify if a survey-taker should be able to select multiple options or only one of the options from the list.
When you're finished creating your template, click Finalize & Activate in the bottom right corner to make the template available for your future use.



How to Access your Survey Template

Once you've finalized a template, it will be accessible to you when you are ready to launch your survey. To begin the process of launching your survey, navigate to Surveys & Pulses Administration and click New Survey.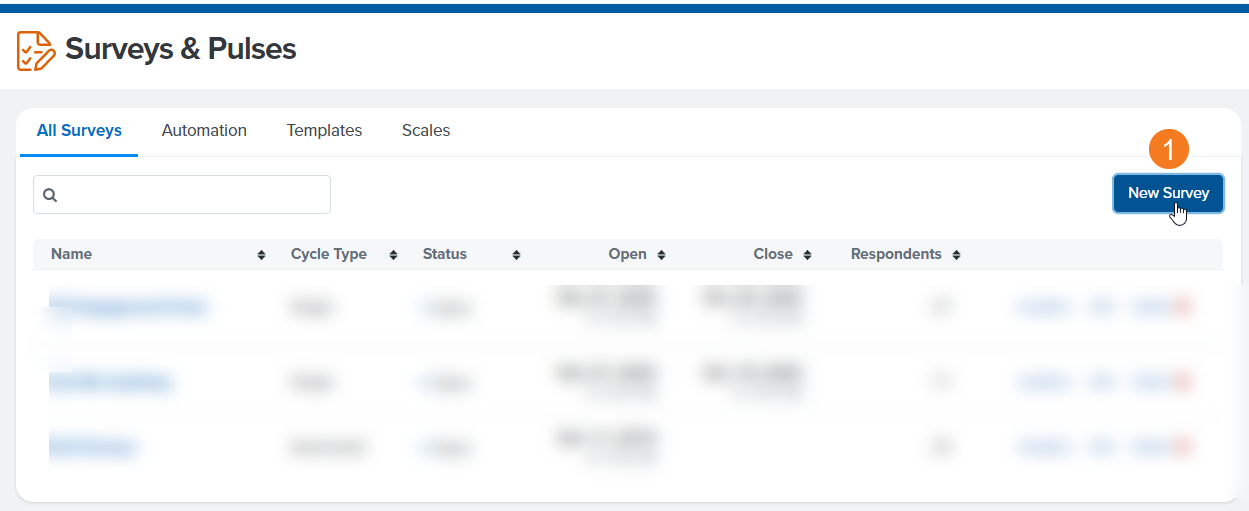 From the below page, click the tab with your company name.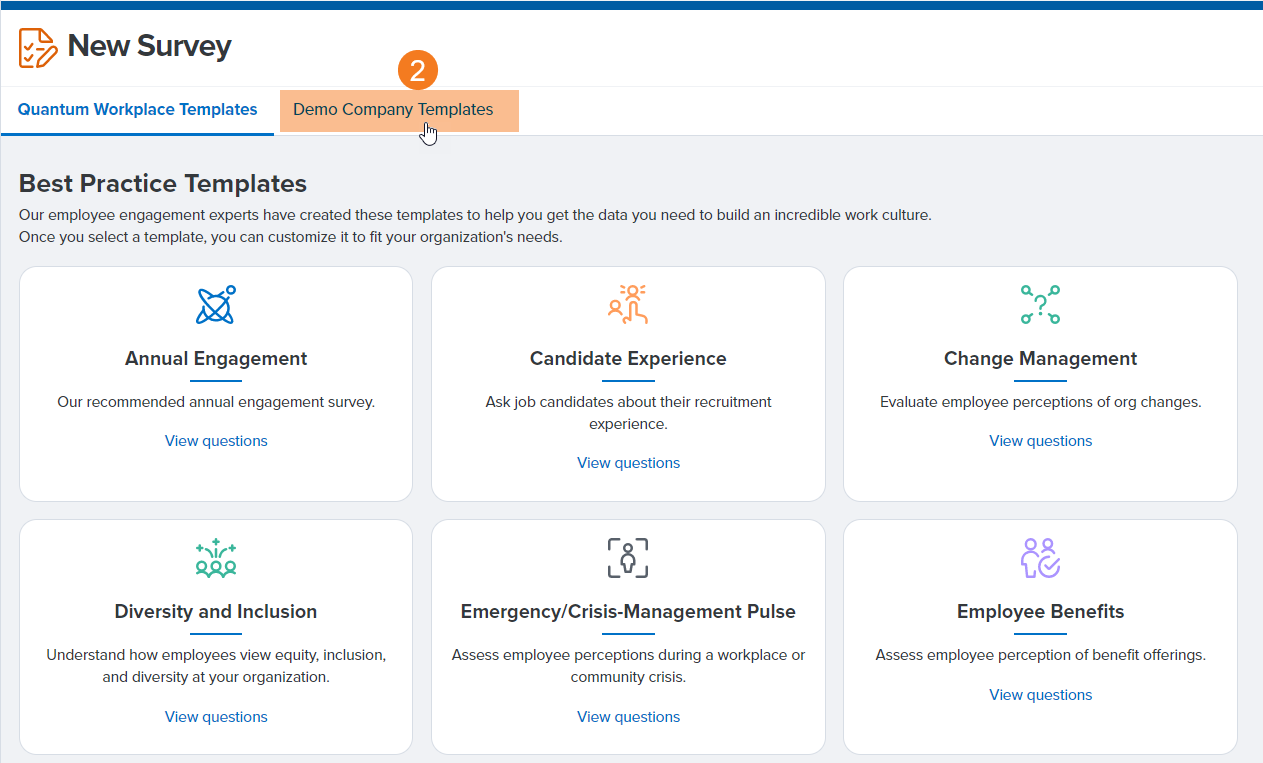 Clicking on that tab will display all of the survey templates that you and your colleagues have created. Click on your template to begin setting up a survey using that template: