How to Close, Edit, or Delete a Goal
IN THIS ARTICLE:
How to Edit a Goal
As an Owner, Contributor, or Observer of a particular goal, you can edit most aspects of it. Click into any of the below aspects of a goal to edit it, including:
the Goal Name
the Description
whether the goal is public or private
Due Date
Key Results (hover over a key result to view the drop down menu; you can edit or delete the key result from here)


How to Close a Goal
You can mark a goal as complete by closing it. You do not want to delete a goal because that will delete all posts and progress made within Goals. From the top right within a goal page, click More Options > Close & Archive.


When you close a goal, you have the option to post a final update.An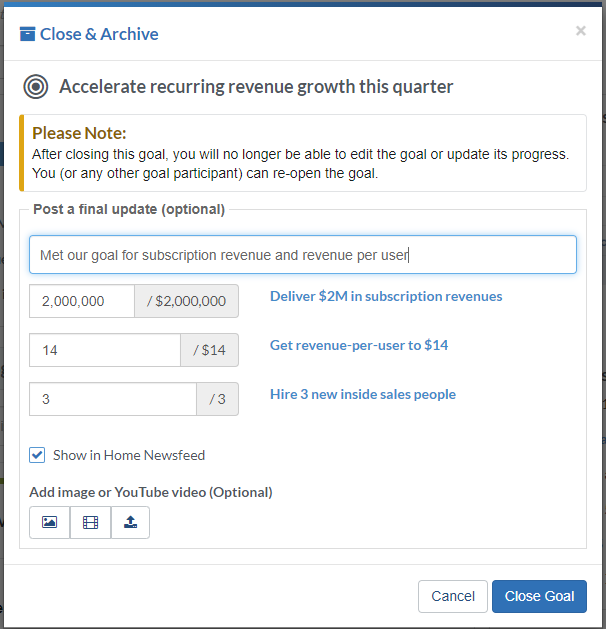 How to Delete a Goal