In This Article:
How to Close a Goal
How to Open a Closed Goal
How to Close a Goal
The owner or any contributor of a goal can mark a goal as complete by closing it. When you have completed a goal, you will want to close it rather than delete it; deleting the goal will delete all the prior goal updates you've created. From the top right corner of the goal page, click the More Options menu and select Close & Archive.


From the window that appears, you will be prompted to post a final goal update by adding context and updating the key results. If you do not want this final goal update to be included in the Home Newsfeed, uncheck the box next to Show in Home Newsfeed.
Click Close Goal to officially close your goal.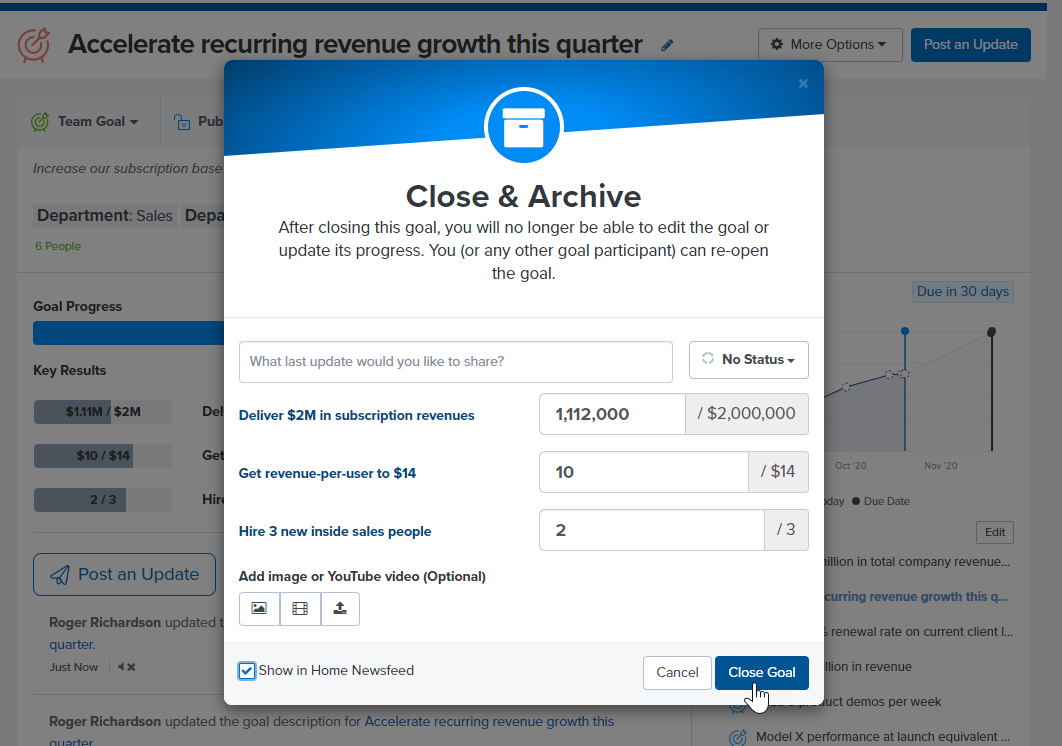 How to Open a Closed Goal
The goal owner or any goal contributor of a closed goal can choose to reopen it. Since closed goals do not appear by default on the Goals Home page, you will need to search for your closed goals by updating the State drop down menu from Open to Closed: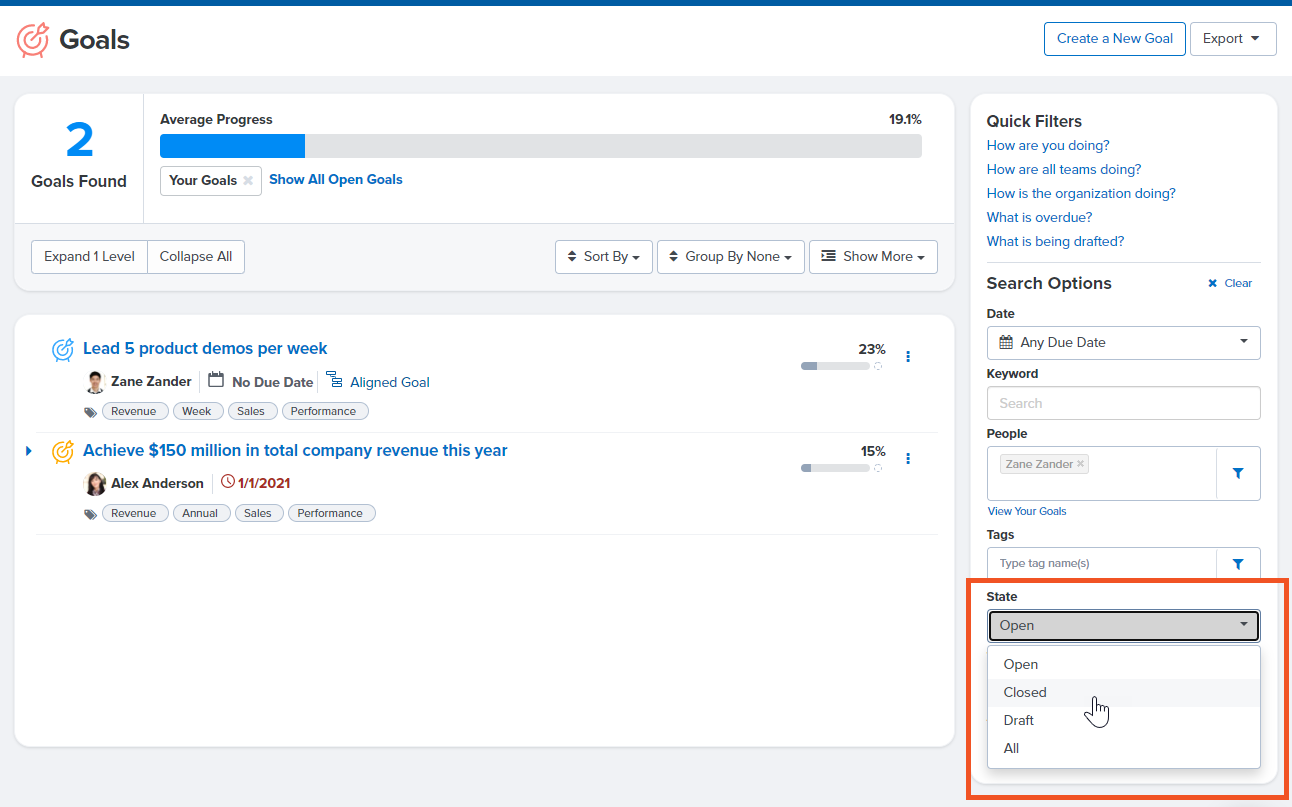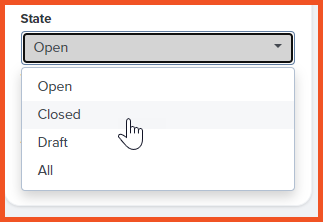 Once you select Closed from the drop down menu, you will see all closed goals for which you are the goal owner or a contributor. Click on the goal you want to reopen.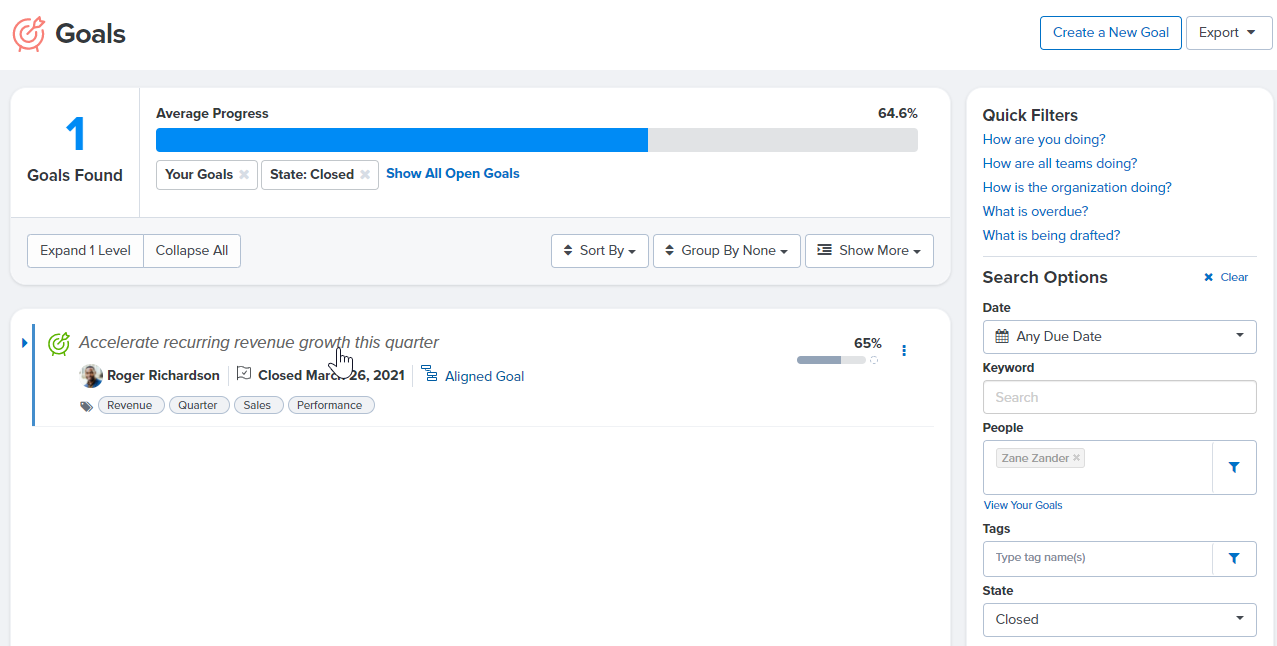 Then, click Open Goal in the top right corner. Your goal will reopen immediately.