In This Article:
How to Mark a Goal as Complete
How to Reopen a Completed Goal
How to Mark a Goal as Complete
The owner or any contributor of a goal can mark a goal as complete. To mark your goal complete, first click on the goal from your Goals landing page to access the detailed page with information about your goal. Then, click Mark Complete in the top right corner.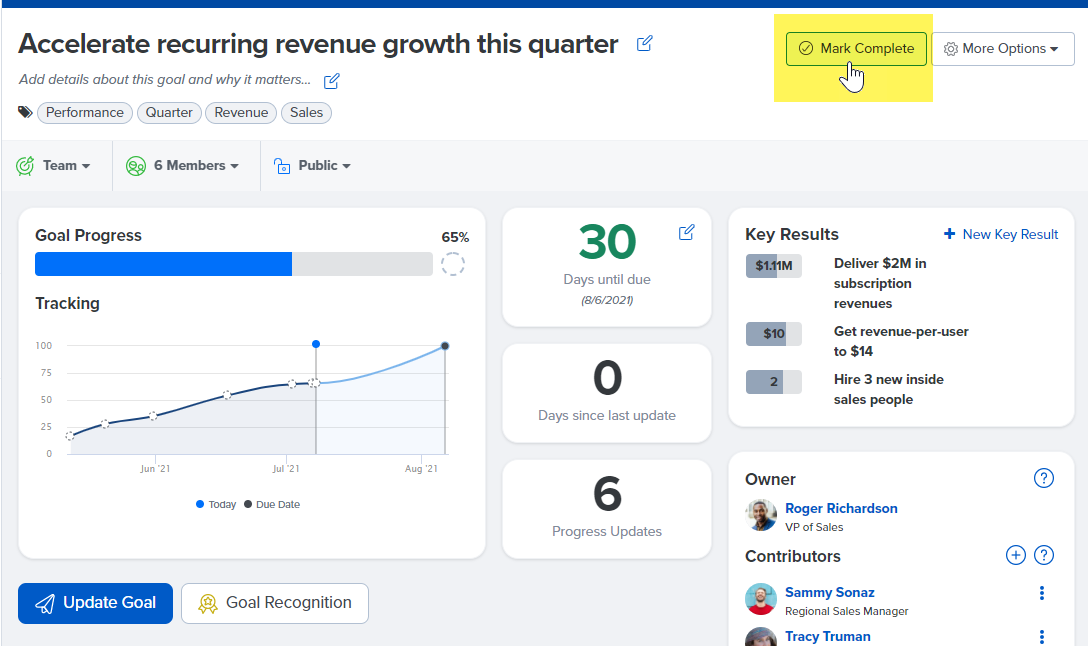 From the window that appears, you can simply mark this goal complete as is by clicking Mark Complete in the bottom left corner.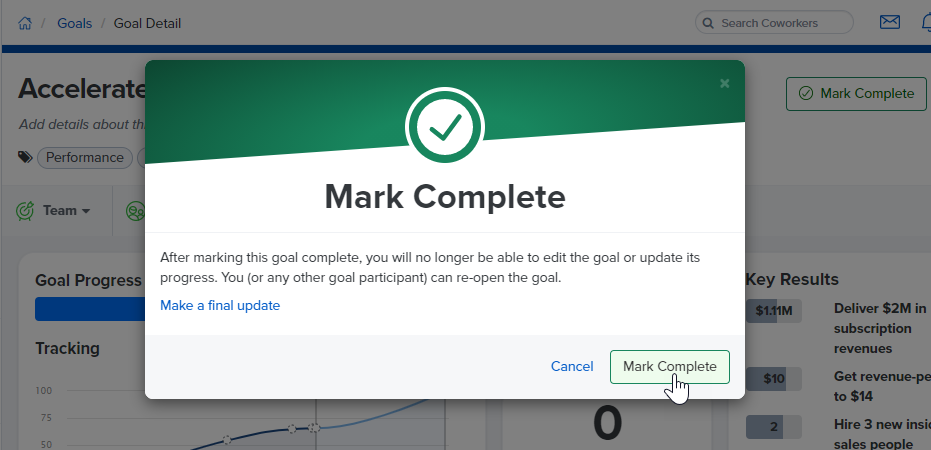 Or, you can choose to post a final update to your goal by clicking the Make a final update hyperlink.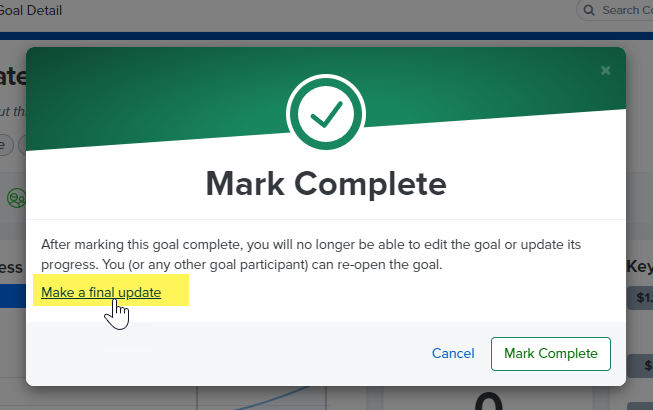 Clicking Make a final update will cause the window to expand to show you your current progress on each of the key results associated with this goal. In this window, you can type in a final update for your goal and update your progress on each key result. Then, then click Mark Complete in the bottom left corner to update and complete this goal.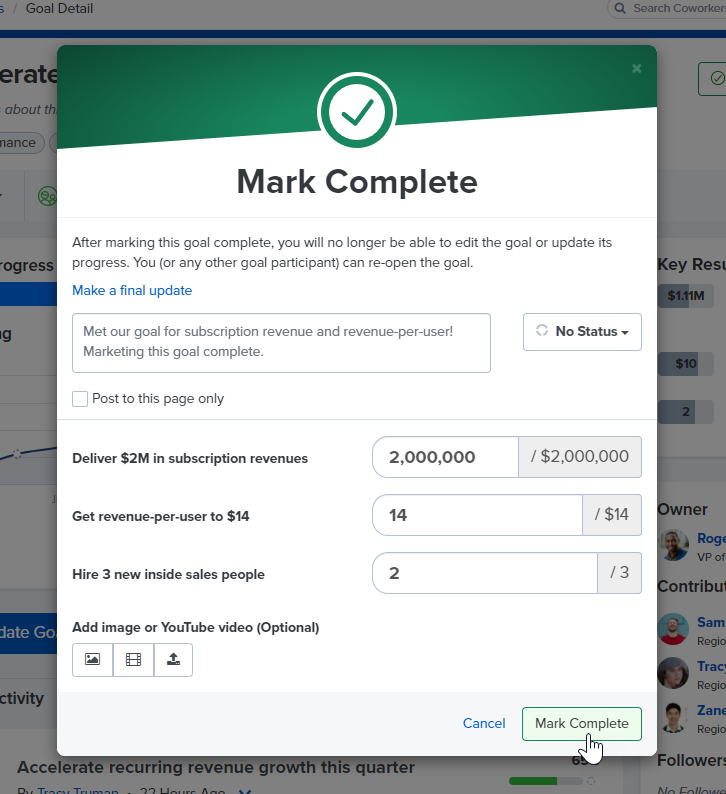 How to Reopen a Closed Goal
The goal owner or any goal contributor of a goal that was marked can choose to reopen it. Goals that have been marked complete do not appear by default on the Goals Home page, so you will need to switch from viewing your In Progress and Draft Goals to your Completed Goals by selecting Completed Goals from the Progress Status drop down menu on the Goals Home page: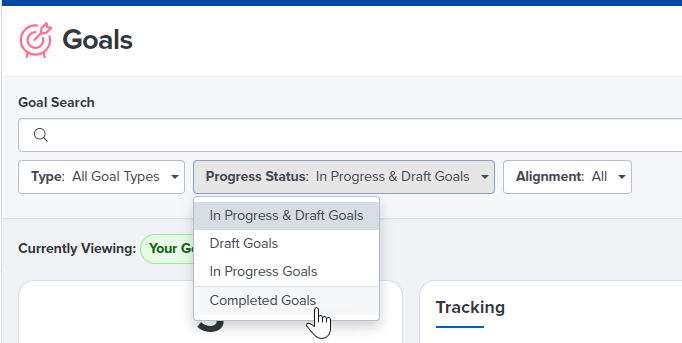 Once you have switched your view to Completed goals, you will see all Completed Goals on this page. Click on the goal you would like to reopen: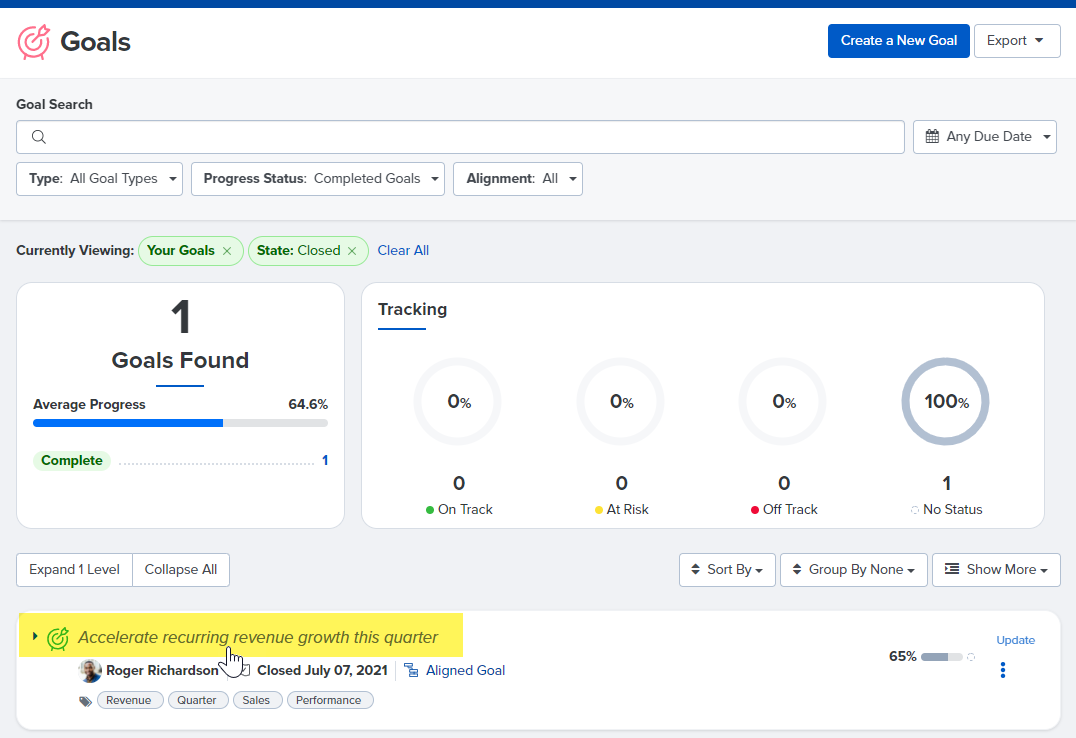 Then, click Open Goal from the top right corner.