How to Assign a User as an Administrator
As a Quantum Workplace administrator, assign another user as an administrator with full-admin access.
In this article:
Overview
As an admin, you can assign a user as an administrator to grant them full-admin access to Quantum Workplace.
Admins have access to all of the features your organization uses. Some examples of admin-specific abilities include launching and managing cycles, analytics, and editing user demographics.
To grant a user with limited admin access, consider adding the user as a Focused Admin to limit their access by specified demographics or a user(s)' downline. Learn more about Focused Admins.
The following are helpful articles for new Quantum Workplace administrators:
Assign Admin Access
As an admin, to assign a user as an admin: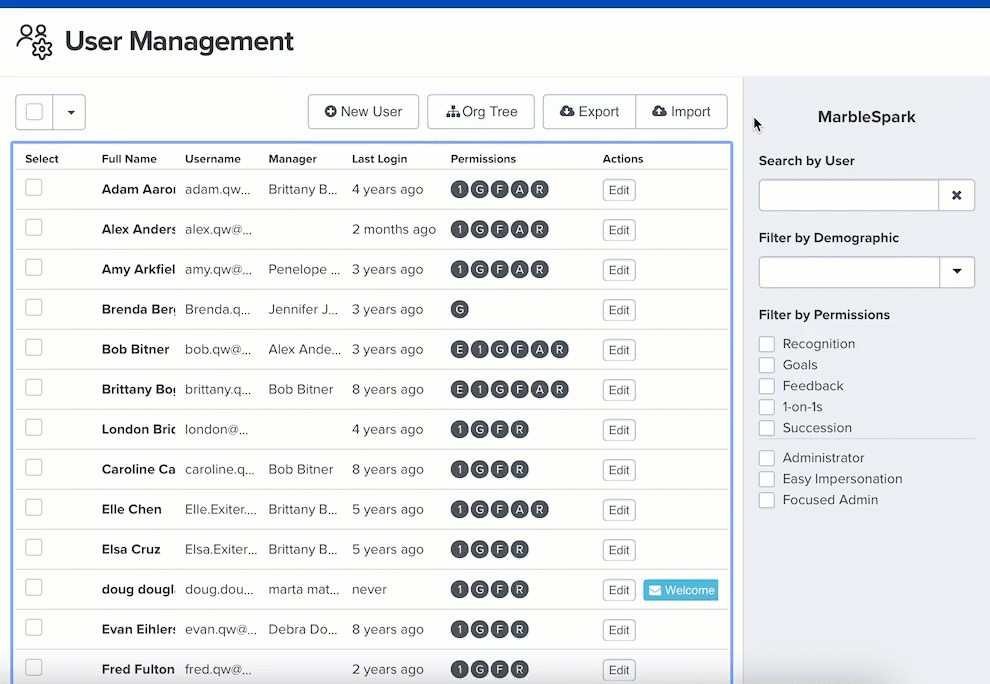 Click and expand Administration in the left-hand navigation menu
Click Users
Identify the user and click the corresponding Edit in the Actions column
On the user's profile, click and enable the Administrator checkbox
Scroll to the bottom of the page and click Save
Note: Once the Administrator checkbox is selected, Limit by Demographics may be selected. Leave the Include and Exclude fields blank and click Save to assign the user full-admin access.