When launching a survey in Quantum Workplace, you can add translations for any language that is enabled for your organization in order to offer the survey in that language.
In this article:
How to Add Translations to your Survey within the Survey Creator (Recommended)
You will be prompted to provide translations for your survey as part of the survey setup process. From the Survey Details screen, check each box for each language that the survey should be offered in.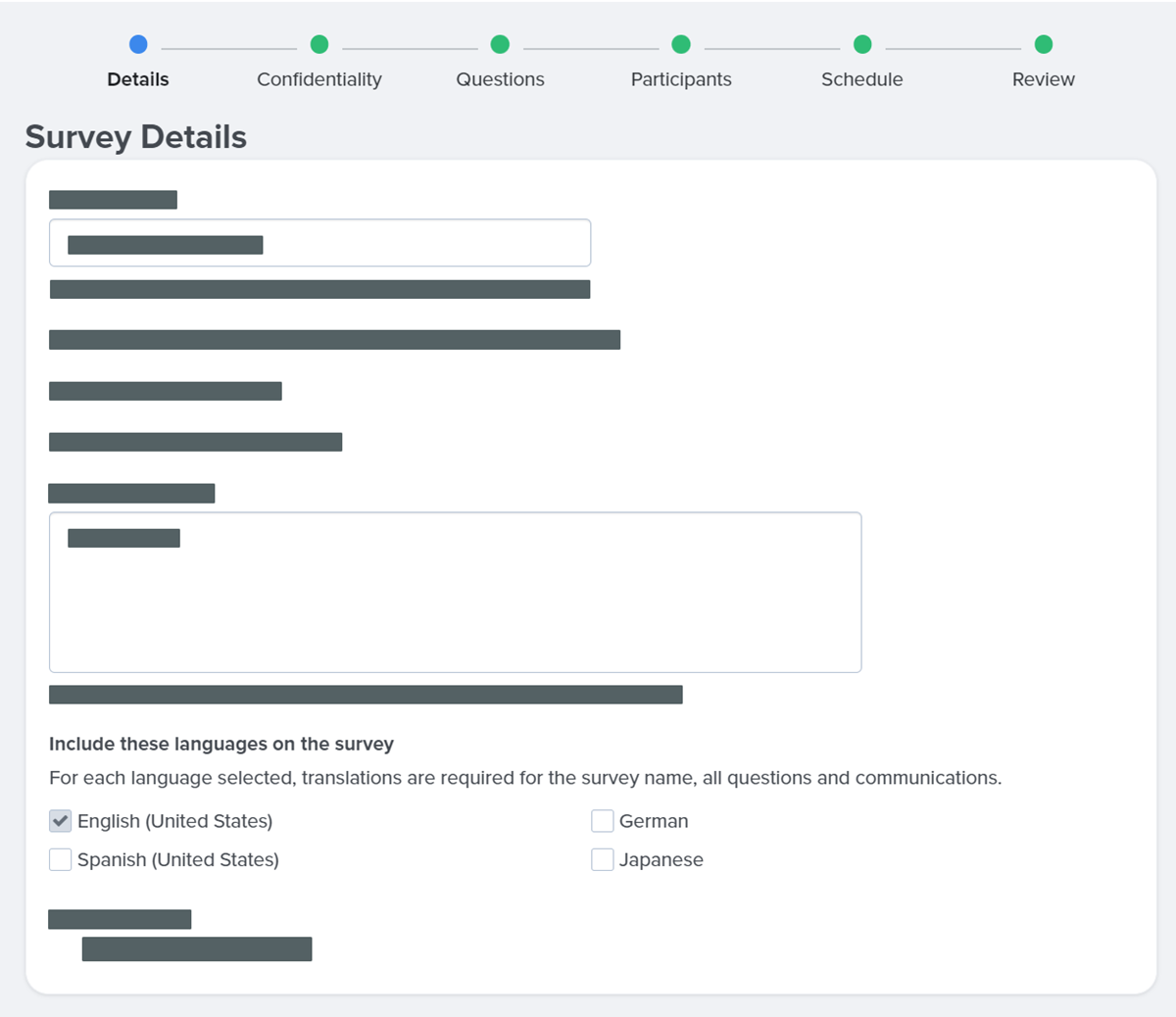 Once you have specified that the survey should be offered in one or more languages besides English, you will be prompted to add translations for all content as part of the Languages step of the setup process.
Adding Translations Individually
Enter translations for the survey title, description, the text of the invitation and reminder emails that go out to survey takers and for every survey question.
Click Save after entering each translation. Once you've entered your translations, click Next to finalize your survey setup.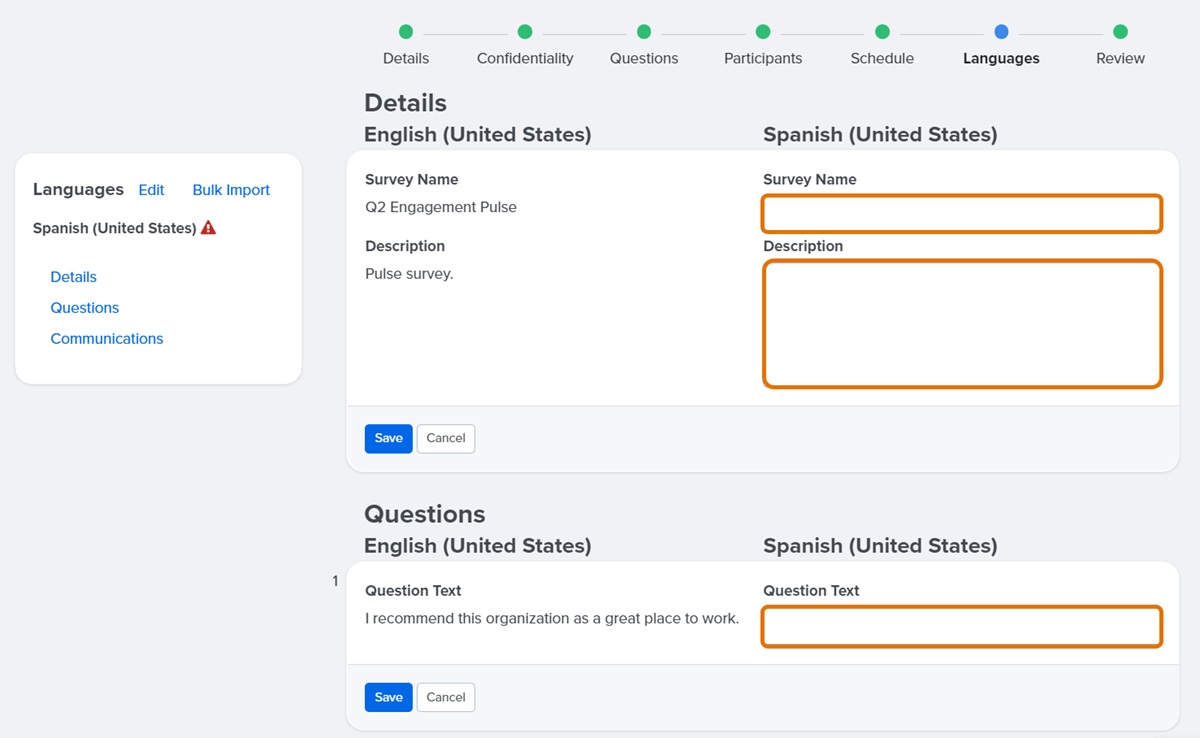 Adding Translations in Bulk
To add translations in bulk, click Bulk Import on the left-hand Languages card.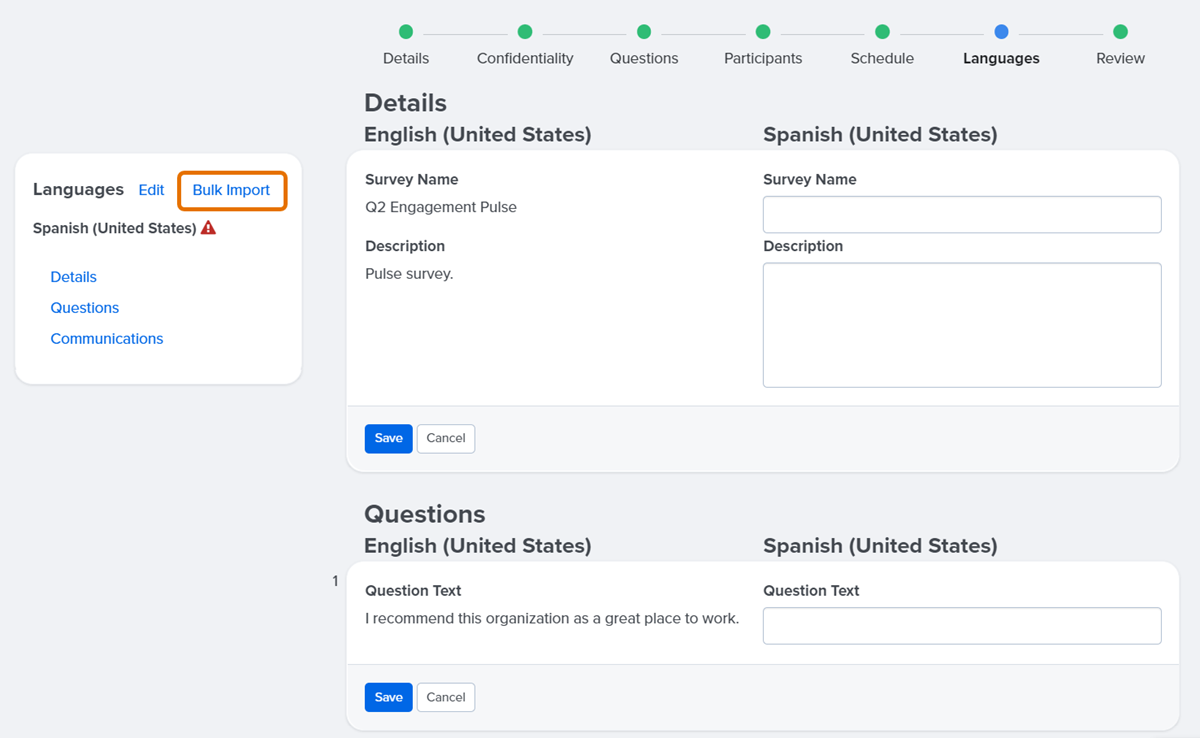 In the modal pop-up, click Translations File to open an Excel spreadsheet of your survey's questions. Under the column for the additional languages, enter the translations for each question.


After entering the translation for each question, save the file and re-upload the question file. You can do so by clicking Choose File or clicking-and-dragging the file into the highlighted area. Click Upload File to add your translations.
Note: Bulk translations can also be applied to Survey Name, Invitations, Reminders, etc. These changes can be made in the Translations file under the AboutSurvey sheet.

Click Next at the bottom of the Languages page to finalize translations and continue the survey setup process.
How to Add Translations to your Survey Template
You can also add survey translations directly to your survey template as opposed to within the survey creator. We recommend adding survey translations directly to the survey creator when possible.
To add a new language to your survey template, locate the settings panel to the right of the survey questions.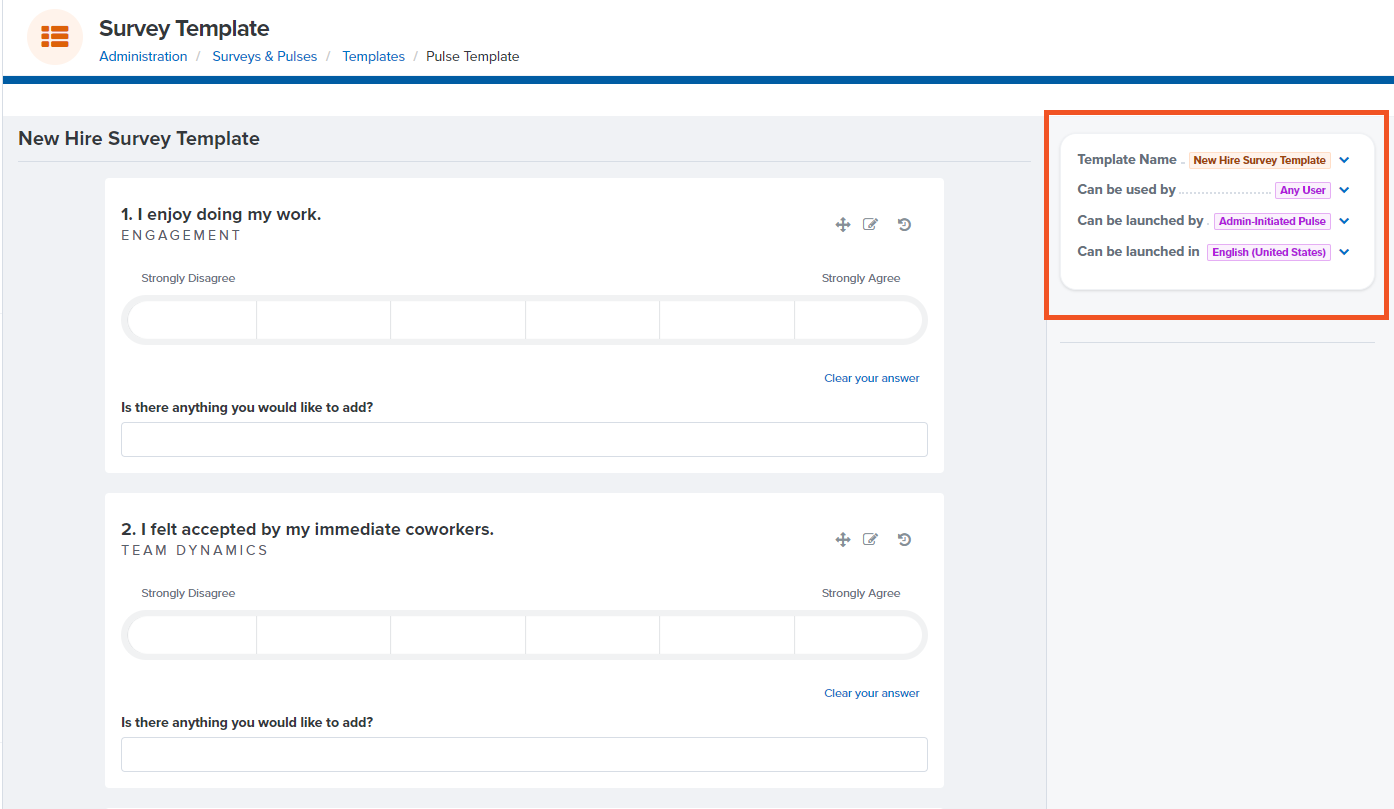 Click the drop-down arrow by Can be launched in English.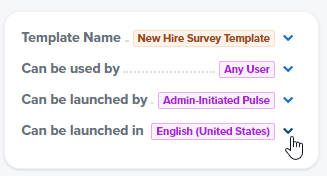 Then, check the box next to each language that this survey needs to be offered in and click Save. You will only be able to select a language from this menu if that language has already been enabled for your organization. Contact your Customer Success Manager if you want to make one or more languages available for your organization.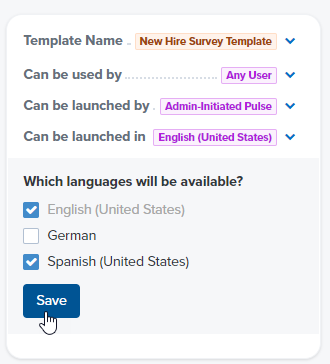 Adding a new language to the survey template adds a Languages section on the right side of the template. Click on a language to add translations.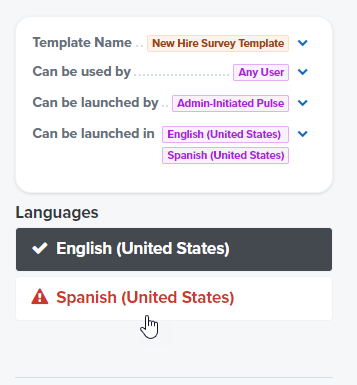 Below each survey question, you will see the text Translation Missing. To add a translation for a given survey question, click the edit icon.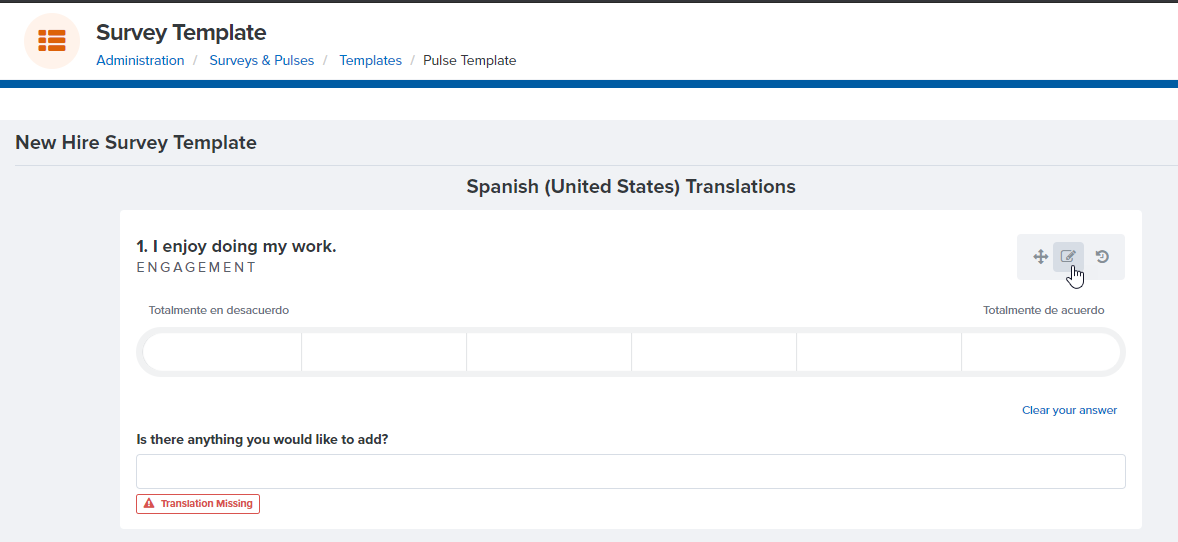 Enter your translation into the text box labeled with that language. Click Save Changes. You will add a translation for each survey question individually.