How to Abandon a Goal
Abandoning a goal, rather than deleting a goal, is useful for keeping a record of a goal that may no longer be relevant or possible.
Begin by navigating to the specific Goal Details page, there are two ways to do this: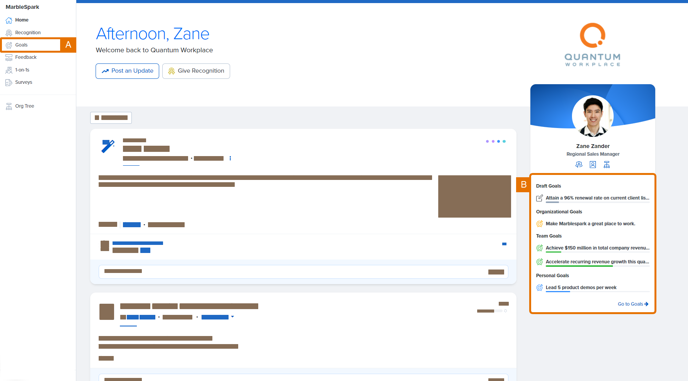 A. Via the left-hand navigation menu by clicking Goals.
B. Via your profile card by clicking Go to Goals.
This will take you to the Goals home page. From here, click the goal you wish to abandon.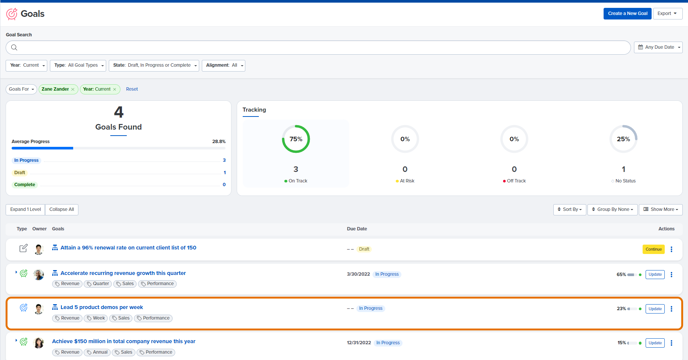 In the top-right corner, click More Options and then Abandon Goal in the drop-down. In the modal that pops up, click Yes, Abandon Goal.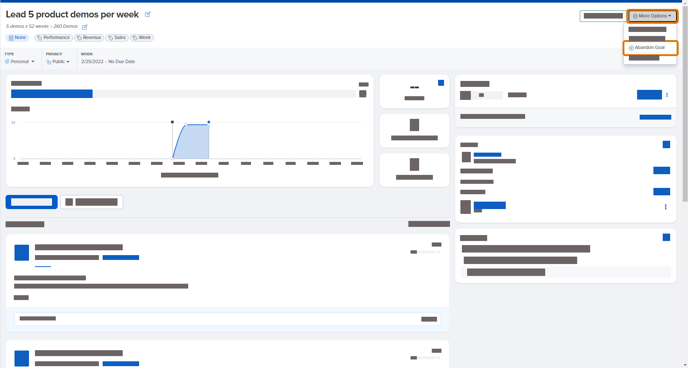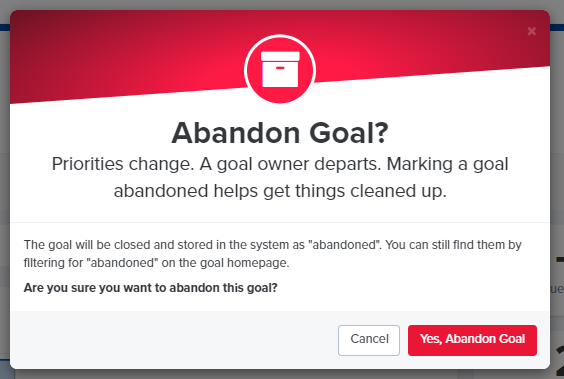 To resume an abandoned goal, navigate to the abandoned goal and click Resume in the top-right corner.