How to Resend an Employee's Best Places to Work Survey Invitation
You can resend survey invitations to any of your employees who have not completed the survey from within your Quantum Workplace account.

In the list of your employees, locate the name of the employee who needs their invitation resent to them and click Resend.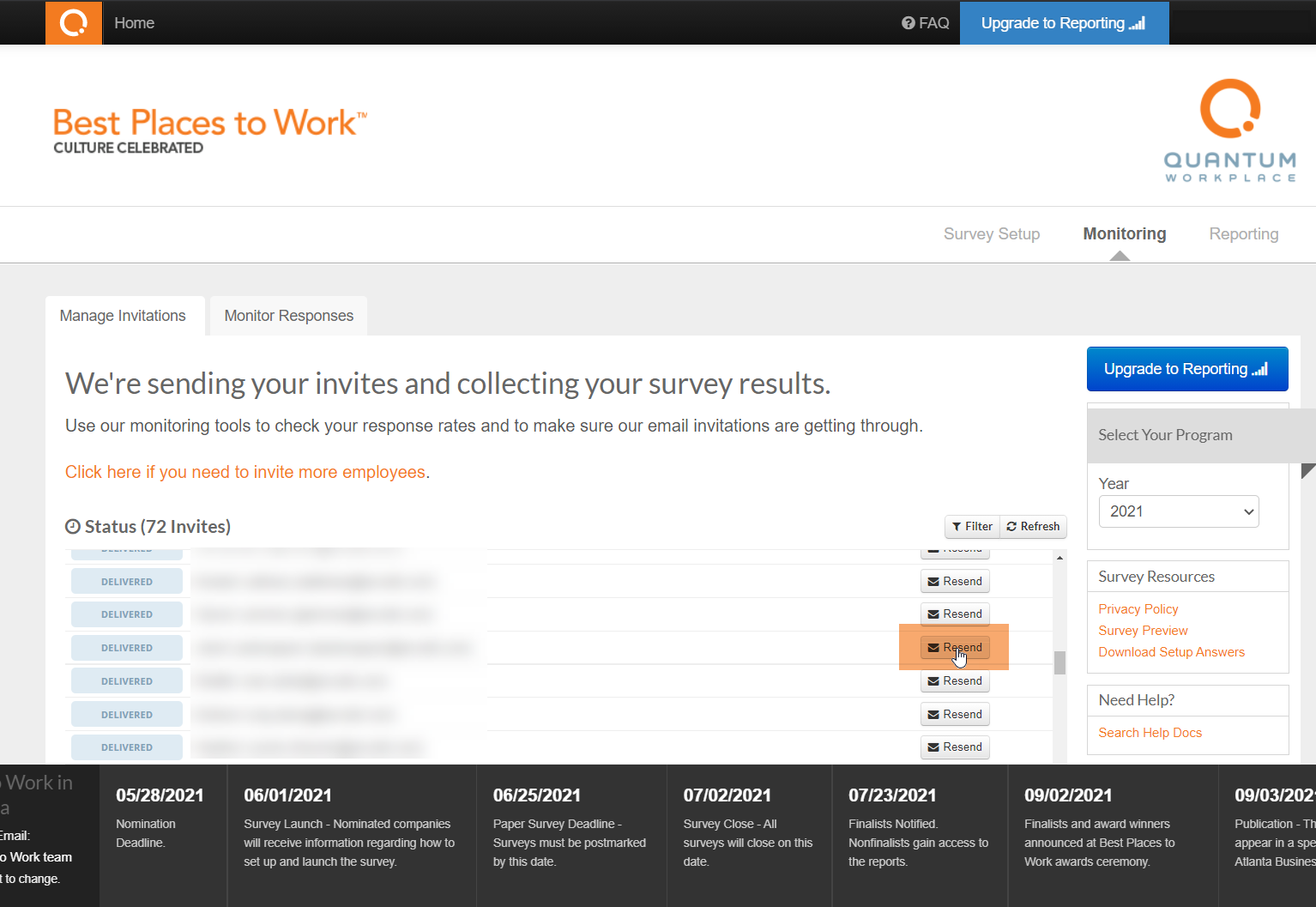 Please note that once an employee submits their Best Places to Work survey, they will no longer be able to receive their survey invitation or any survey reminder emails, even if you click the Resend button.