Admins and goal owners can add goals tags to categorize goals.
Goal Tags are searchable terms that employees can add to their goals in order to help categorize goals as relating to an overarching theme or strategic initiative. Admin users can add goal tags to all goals, while employees can only add tags to the goals they create or own.


As an employee, you will have the option to add goal tags when you create a goal. To add goal tags, click the Add Goal Tags button under the Goal Name.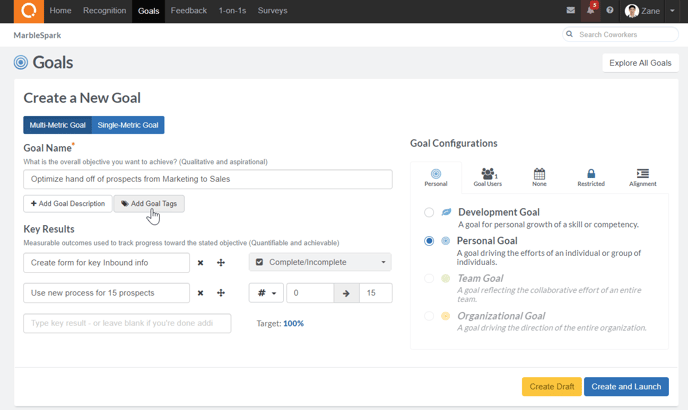 Next, type in the text of the goal tag you would like to add. Any word or phrase can be used as a tag. You can add multiple tags by clicking Enter on your keyboard after each tag.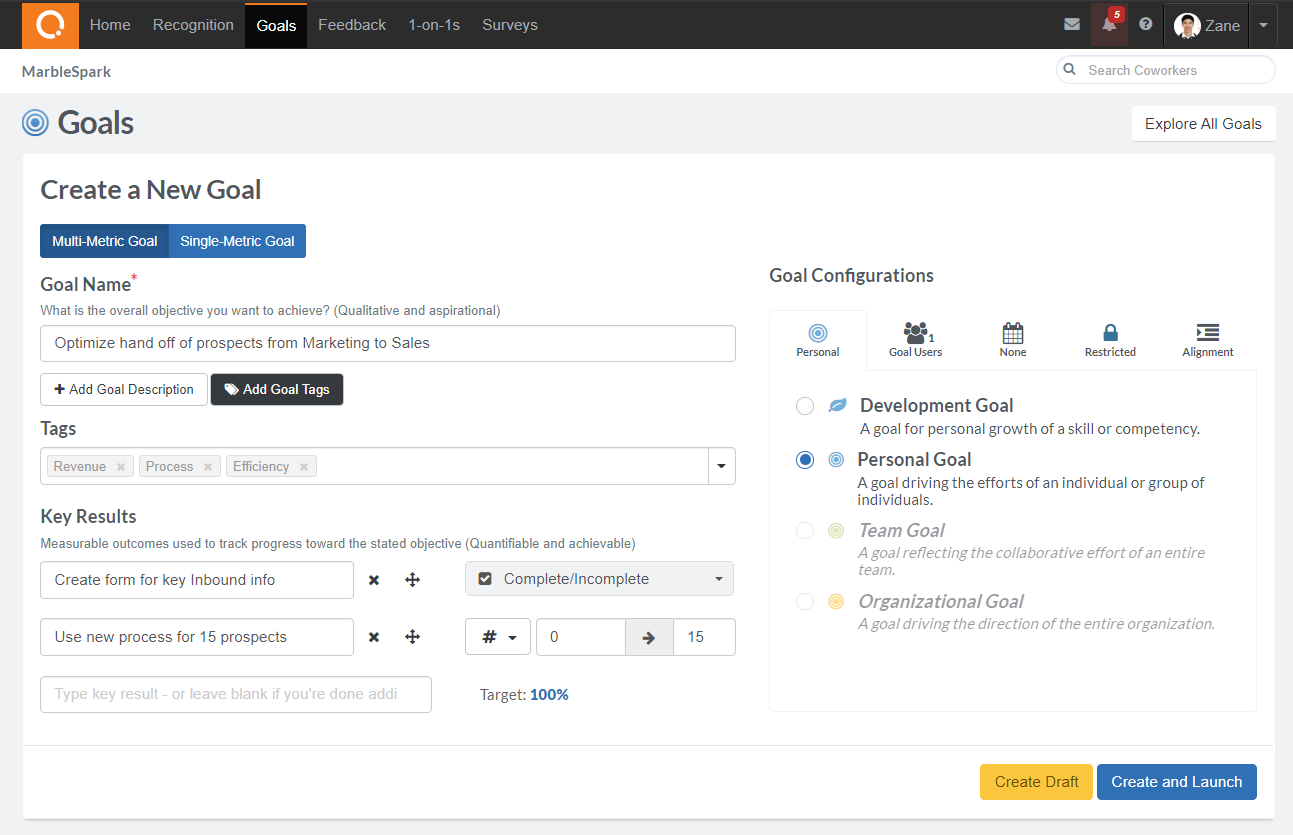 Goal owners and Admin users can also add tags to a goal at any point by opening the individual goal page. To add a tag, click the tag icon at the top of the goal page and type in the text of the tag.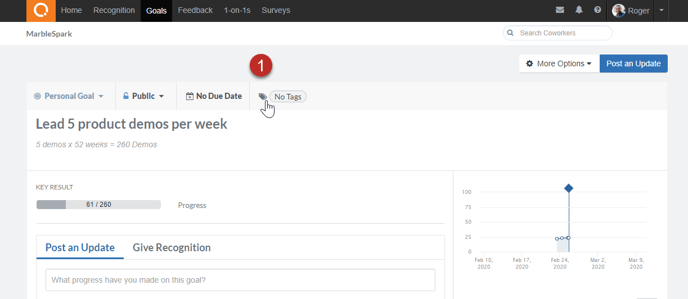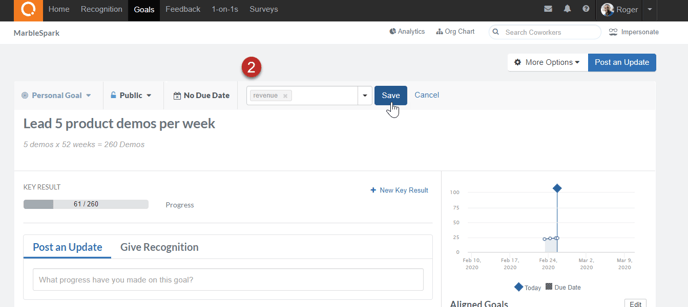 All employees who have access to Goals can search by tags to see all public goals that include a particular tag. From the Goal Home page, employees can search for a particular tag on the right side under Search Options to view all public goals that include that particular tag. Any restricted goals that include that tag will not appear in the search results.