If your goal progress isn't appearing correctly, the start value for your key result(s) is incorrect.
When you update a goal, your current Goal Progress will be displayed:

If you see that the "Goal Progress" is listed as a negative number or any number that does not appear to reflect your progress on the goal, your start value for one or more of your key result(s) is listed incorrectly.


How to Reset your Start Value
To make your goal progress update correctly, you will need to correct your start value for one or more of your key results. To begin, hover over one of your key results until the gear icon appears. Click on the gear icon and click Edit Name & Progress Type.

Then, click on the Target value for the key result.


Once you click target, the Start and Target values for your key result will be editable. The vast majority of the time, your key result starting value should be 0.

Update the Start Value to 0 (or whatever the correct start value for your particular key result is) and click Done.

Below is a quick gif illustrating how to complete the above steps:





How to Update your Progress on a Goal Correctly
When you update a goal, it's important to use the Post an Update button to update your progress on your goal's key results. Accidentally editing the key result start value instead of updating the goal to reflect current progress on your key result will cause your goal progress to go down.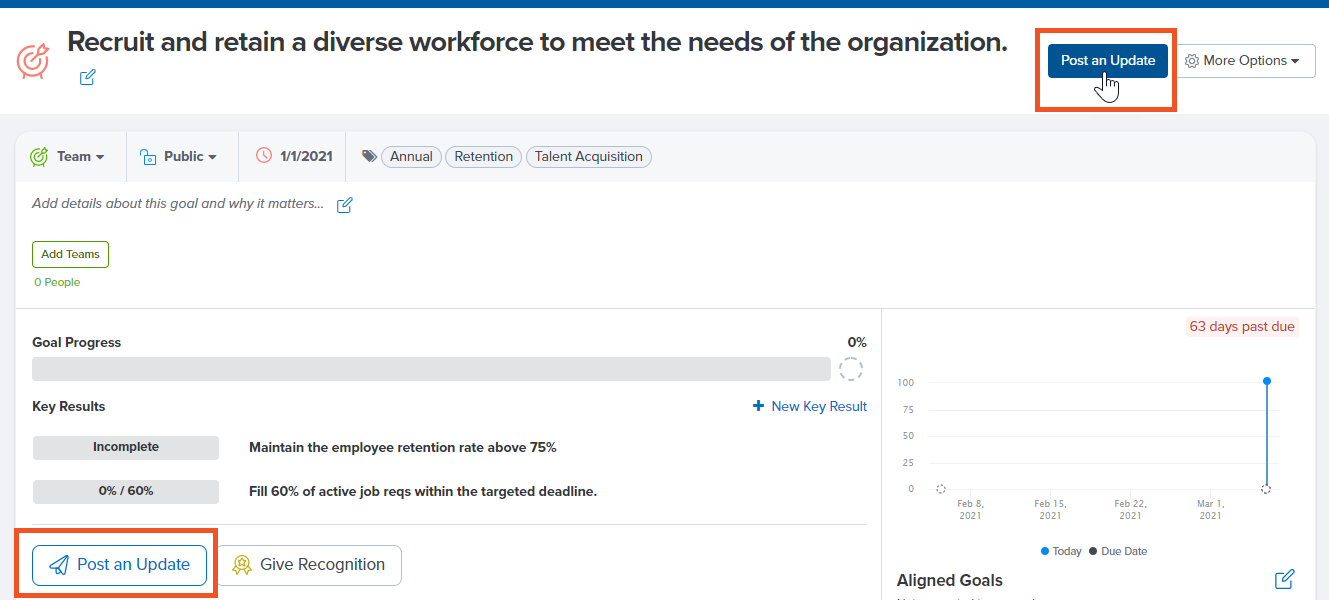 Once you click either of the Post an Update buttons, the below window will appear. For every key result that you have made progress on, you will enter in the current progress on that key result.