As an Admin, you can set up automatic reminder emails to be sent to your employees to prompt them to update their Goals. If enabled, these emails will be delivered to every employee who has Goals enabled.
How to Enable Goal Emails
Goal Reminder Email
Goal Summary Email
How to Enable Goal Emails
To turn on either of the Goals Emails, navigate to Goals Administration. You can access Goals Administration from the left hand navigation panel.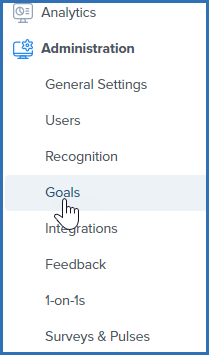 Within Goals Administration, you will see the option to edit the automated goals emails at the top of the screen under the heading Email Preferences. Click the edit icon below the email you would like to enable.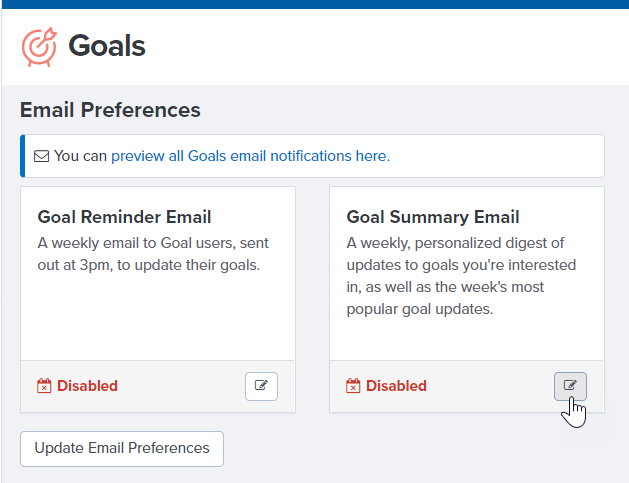 Once you click the edit icon, a drop down menu will appear. From this drop down menu, specify whether the email should be sent out weekly or monthly.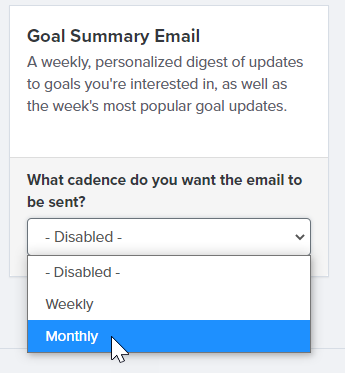 A field will appear once you make a selection. From this menu, select the day of the week or month that you would like the email to be delivered.

Finally, click Update Email Preferences to save your settings.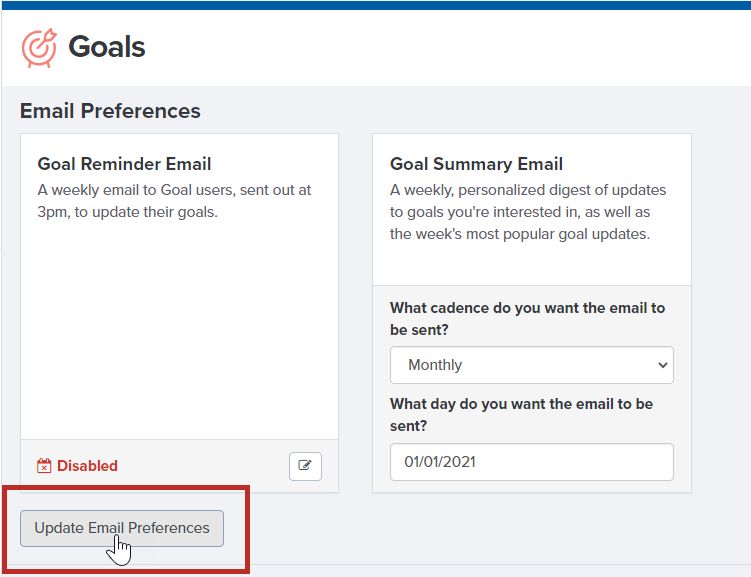 Goal Reminder Email
The goal reminder email includes a quick call to action reminding your employees to update their goals. This email will be sent to all employees who have Goals enabled.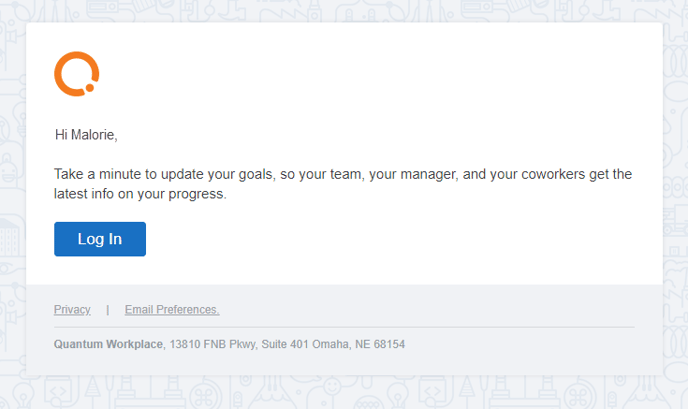 Goal Summary Email
The goal summary email provides your employees with recent updates for any goal that they are associated with as an owner, contributor, or observer, as well as goals from across the organization have been updated recently. Employees can click the "Update Your Goals" button at the end of the email to be taken directly to the Post an Update field on the home page.