Getting Started Checklist on the Home Page
New users of Goals and Recognition will see a checklist of recommended steps to take in Quantum Workplace the first few times they log in.
Overview
All new users of Quantum Workplace who have access to Goals and Recognition will see the below checklist in their account the first several times that they log into Quantum Workplace: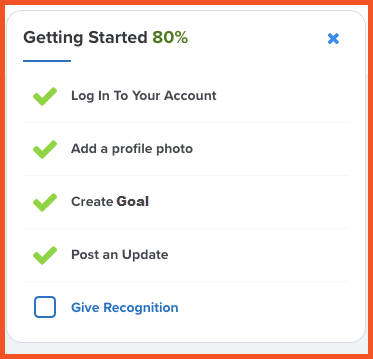 This checklist is optional and guides you through recommended steps to take as a new user of Quantum Workplace. Once you have exited out of the checklist, you cannot recover it. No one else in your organization can see whether you have completed the steps on this checklist.