🕑 7 min read
Featured
Cycles: Schedule Date AND Time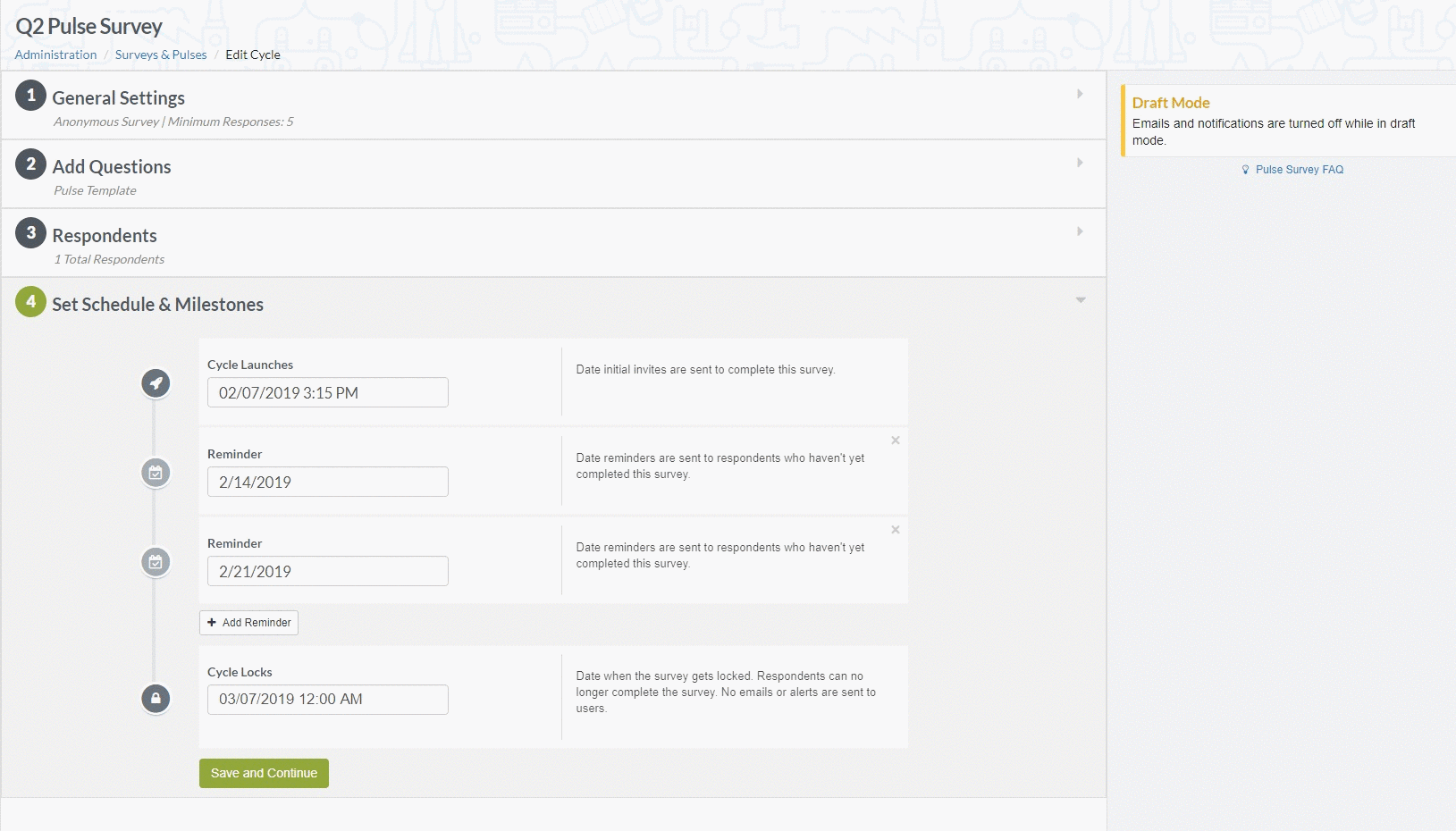 On top of choosing the date, you can now customize when cycles launch down to the minute. This is now available on any cycle launch or close dates for 1-on-1s, Feedback, or Pulse Surveys.
Noteworthy
Recognitions & Posts: Enhanced Editing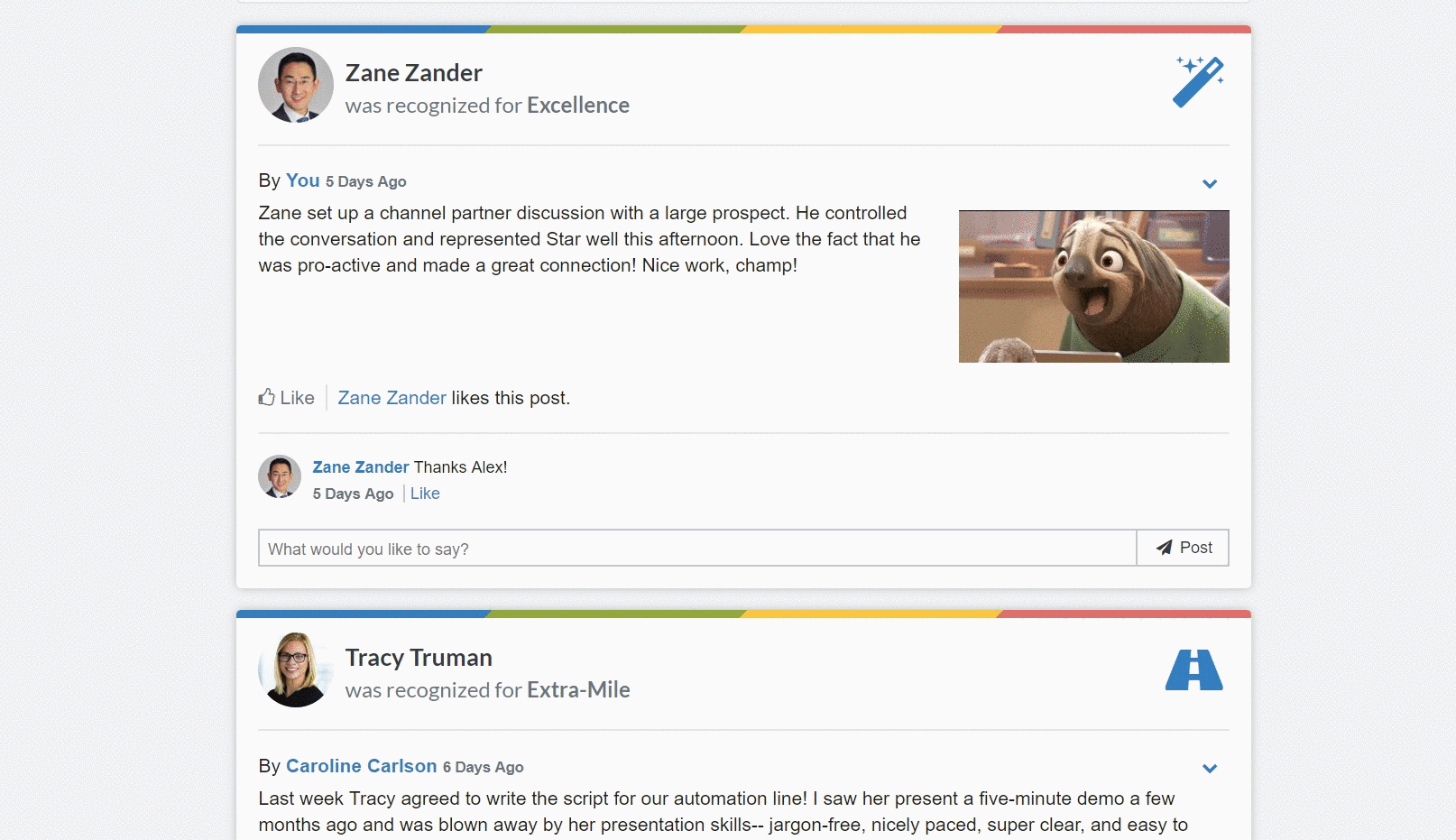 Did you put in the wrong recognition badge or does your animated gif not look quite right? NBD! You now have the superpowers to edit your post.
Feedback: Add Providers Prior to Cycle Launching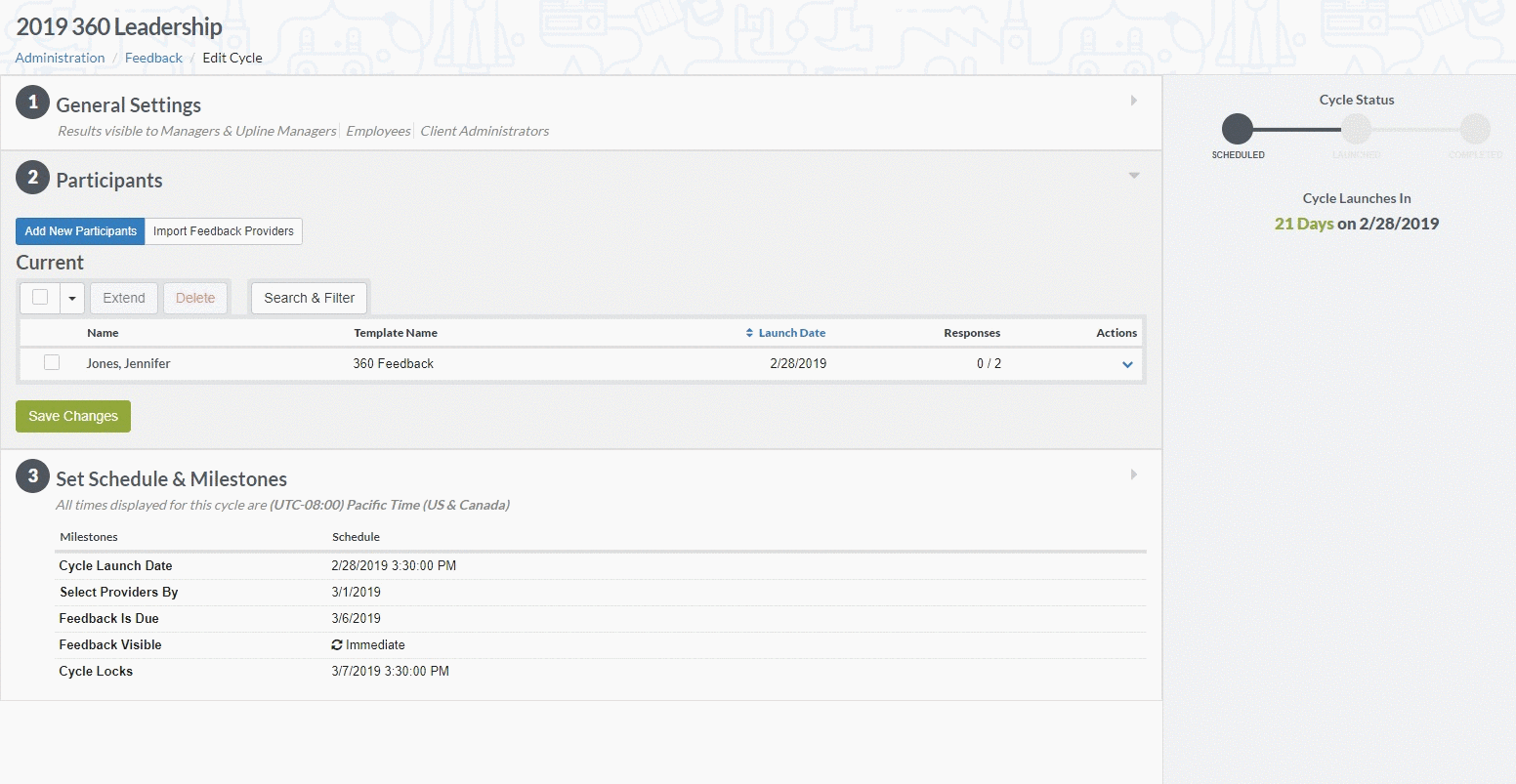 Admins can now add feedback providers prior to the launch date.
Outside Voices Import: Copy & Paste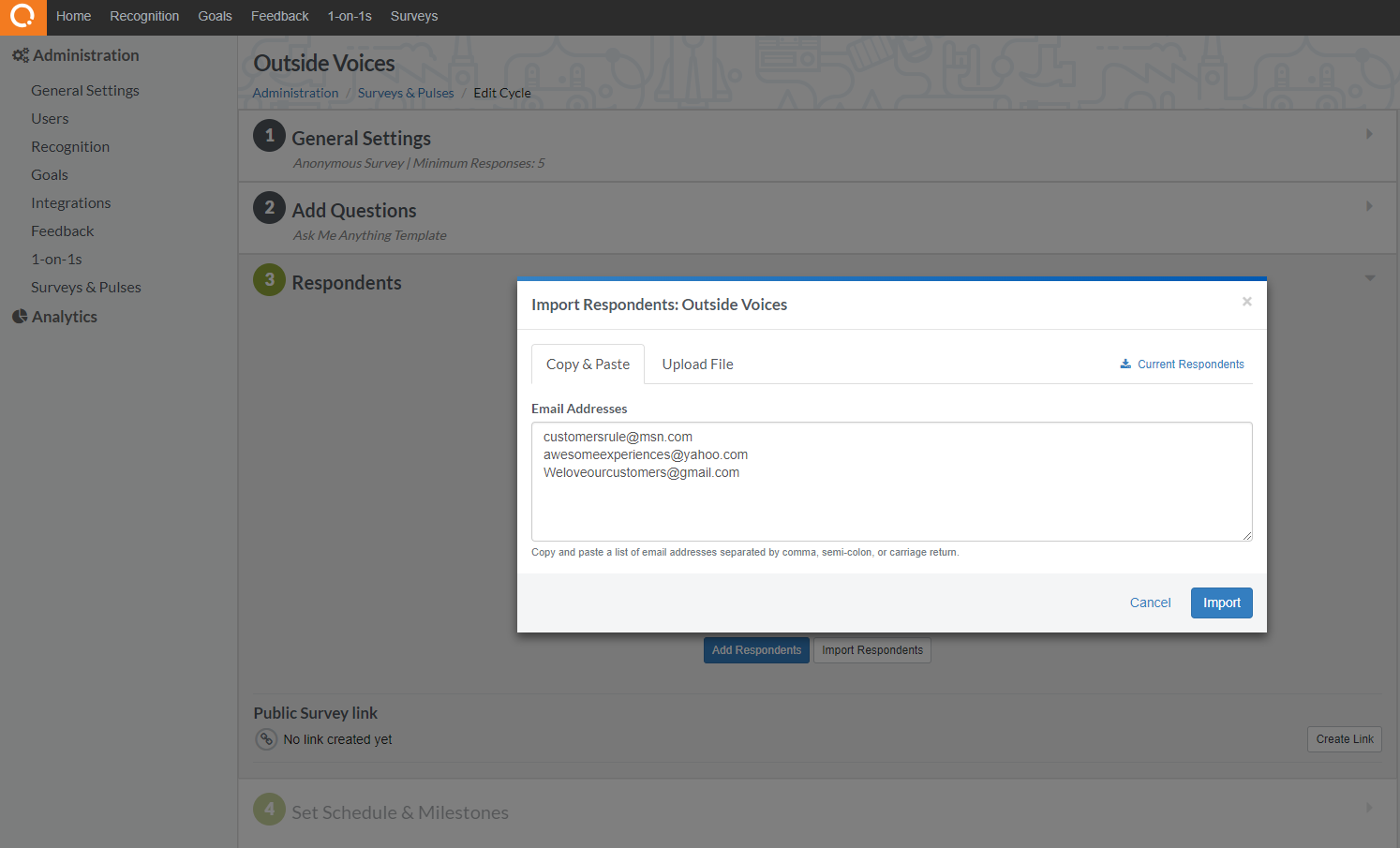 Say goodbye to that extra step in Excel! As an Admin, you can now add your outside voices directly into the import screen by simply copying and pasting the email addresses. Addresses can be separated by comma, semi-colon, or carriage return.
User Templates: Save Draft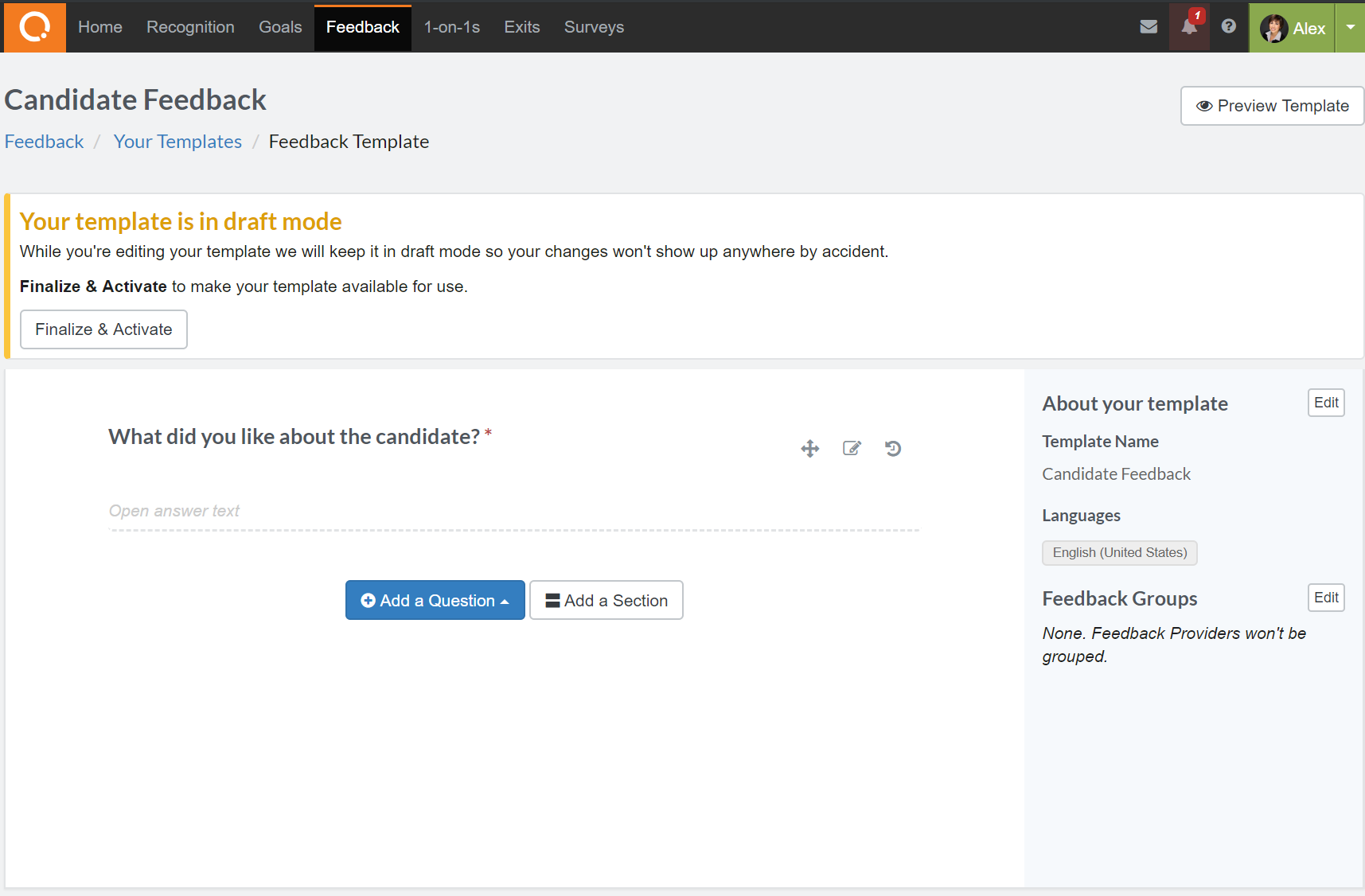 You can save your template even if it has not been used.
What's New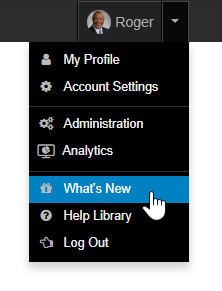 All account Administrators now have a handy-dandy link to read about all the new things we've been working on recently — like this feature! 😉 Check it out under your account dropdown menu.
Analytics: Sort by Neutral or Unfavorable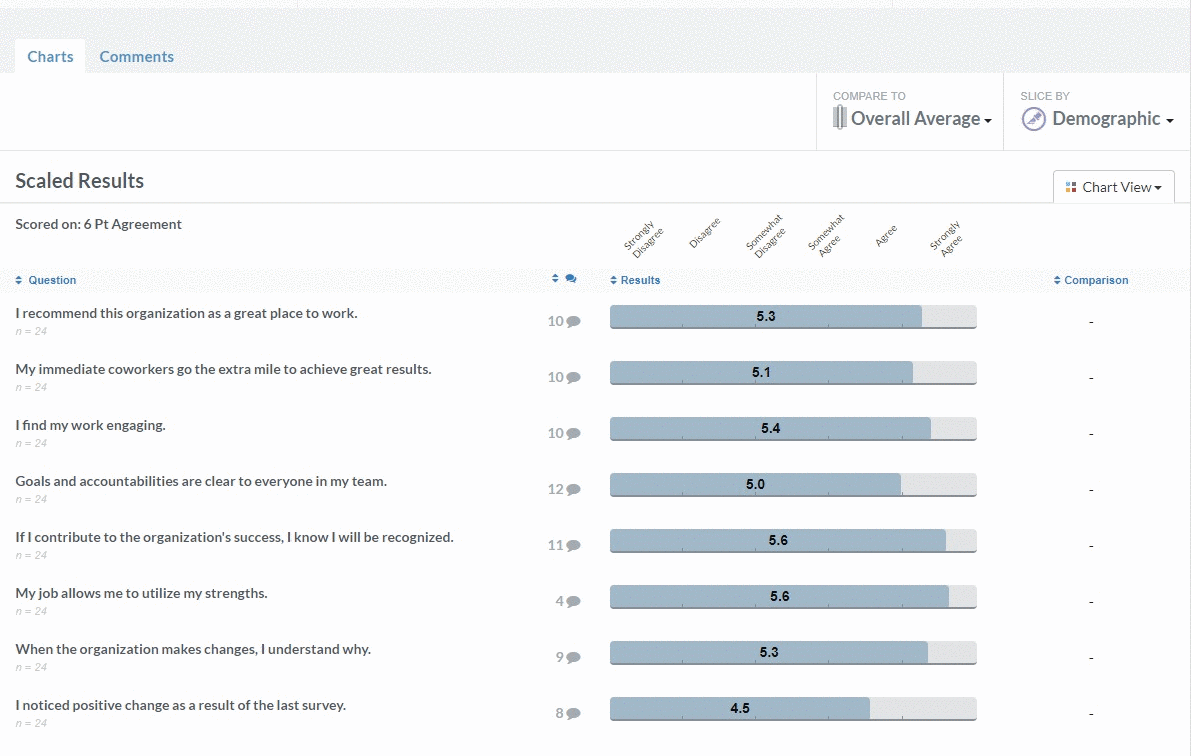 Feedback: Add self to user-initiated feedback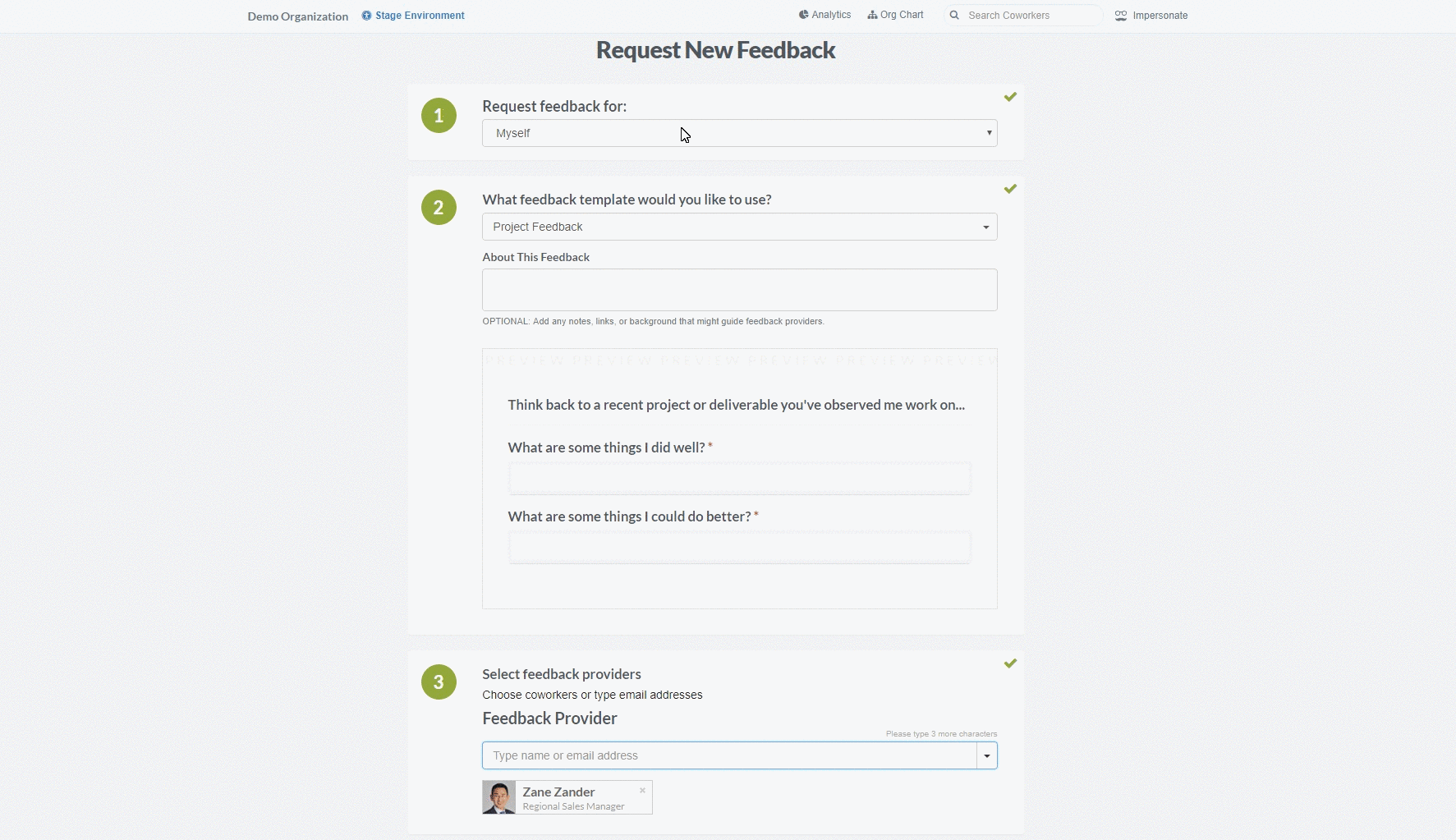 There are times when you want to get feedback from others but you want your voice in that feedback. Before today, that was not possible but now you can add yourself to any user-generated feedback request.
Fixed
Homepage: We have made improvements to the homepage to make it zippy skippy fast - WHIZBANG!
1-on-1s: You can now autosave comments on unanswered scaled questions - YIPPY!
Feedback: Managers can be added to feedback even after the initial invites go out - FIXED!
Cycle Management: Client admins can now mass remove 1k+ participants from a cycle - MAGIC!
Feedback Snapshot: Includes 1-on-1s that you were apart of even if you are not their manager - KAZAAM!
1-on-1s: Admins can user initiate 1-on-1s between any two users - HAT TIP!
Focused Admins: If Focused Admin settings are removed from a user, those changes weren't reflected right away. Now we relinquish that setting as soon as you hit Save! - SAVAGE REPAIR!
Analytics: The data tab on the excel export now honors the date filter - FIRST RATE!
Goals: Now show past day the day after due date instead of on the due date - TYPE A TYPE OF FIX