Updates to Automated Insights, Updates to Organization Goal Settings, Updates to Goal Tags, and Self-Identify with Public Survey Link
🕐 5 min read to learn about
Noteworthy
Updates to Automated Insights
Automated Insights has been renamed to Smart Insights.
Smart Insights can be a good starting point to improve engagement on your team. It provides insight into your engagement survey's three least favorable high-impact questions by automatically delivering and elevating critical data to drive employee and team success.
Take action with Smart Insights by heading to your engagement survey analytics page.
Learn more about updates to automated insights
Updates to Organization Goal Settings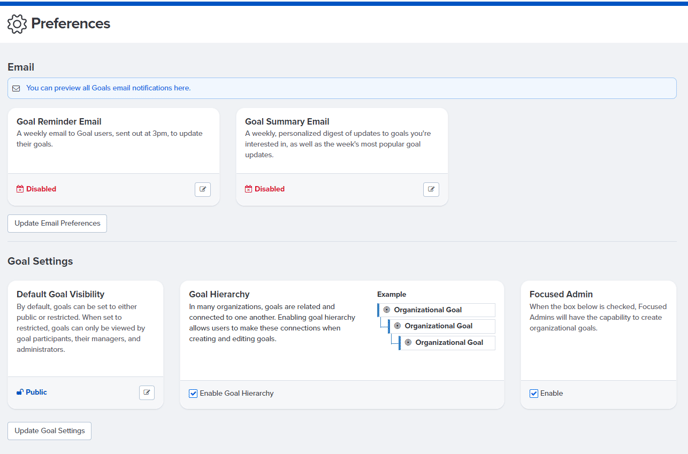 Organization goals can help bring multiple teams or departments together in support of one initiative. But that can be challenging when organization goals are made without the necessary context.
Quantum Workplace is providing admins with a toggle option so they can select if focused admins should be able to create organization goals or not.
Navigate to the Preferences page within Goal Administration to toggle focused admin access on or off. Eliminate confusion surrounding organization goals by limiting the ability to create them to those who need it.
Learn more about updates to organization goal settings
Self-Identify with Public Survey Link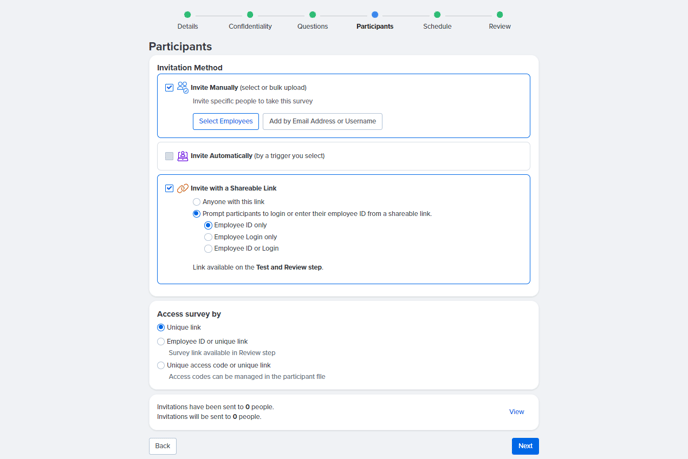 Timing is everything when it comes to exit surveys. Capturing this valuable information can be a challenge when you are working against the clock.
Recent updates to surveys now let respondents self-identify when distributed with the public survey link. This provides key demographic data so you can focus on the analytics instead of the administration.