IN THIS ARTICLE:
Using Easy Impersonation
Protecting Confidentiality
Granting the Easy Impersonate Permission
Focused Admins
Exceptions
Easy Impersonation gives Admins, who are granted this special permission, the ability to impersonate some, or all, other users -- easily and without logging out of the tool.
Using Easy Impersonation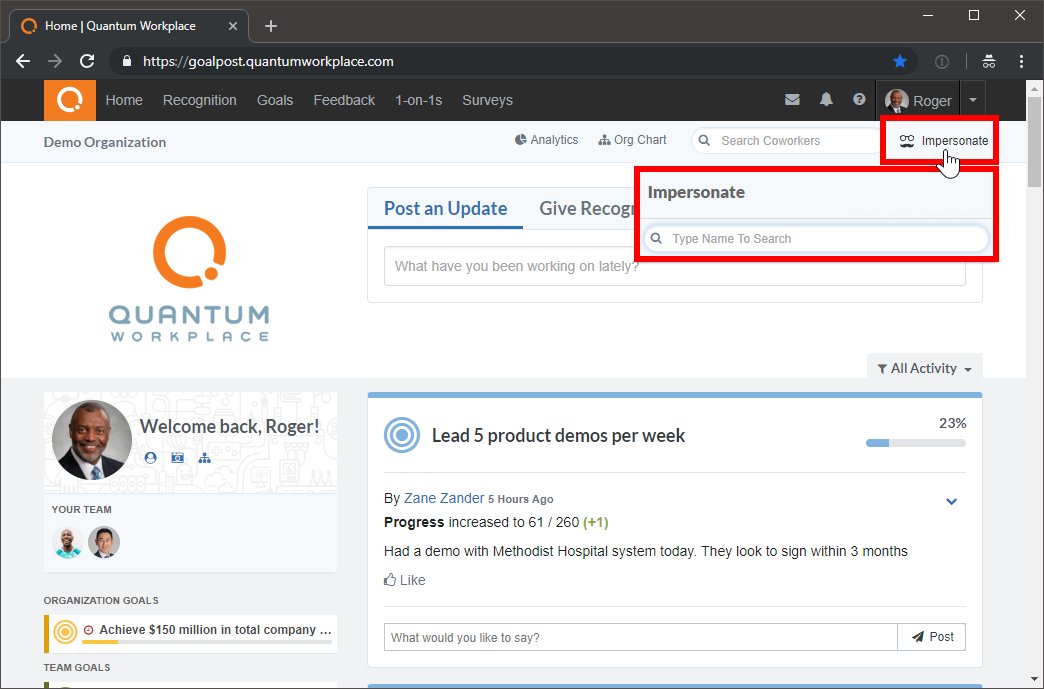 Protecting Confidentiality
Private Notes
Feedback Responses left on Anonymous Feedback Sessions
Survey Responses left on Anonymous Pulse Surveys
Granting the Easy Impersonate Permission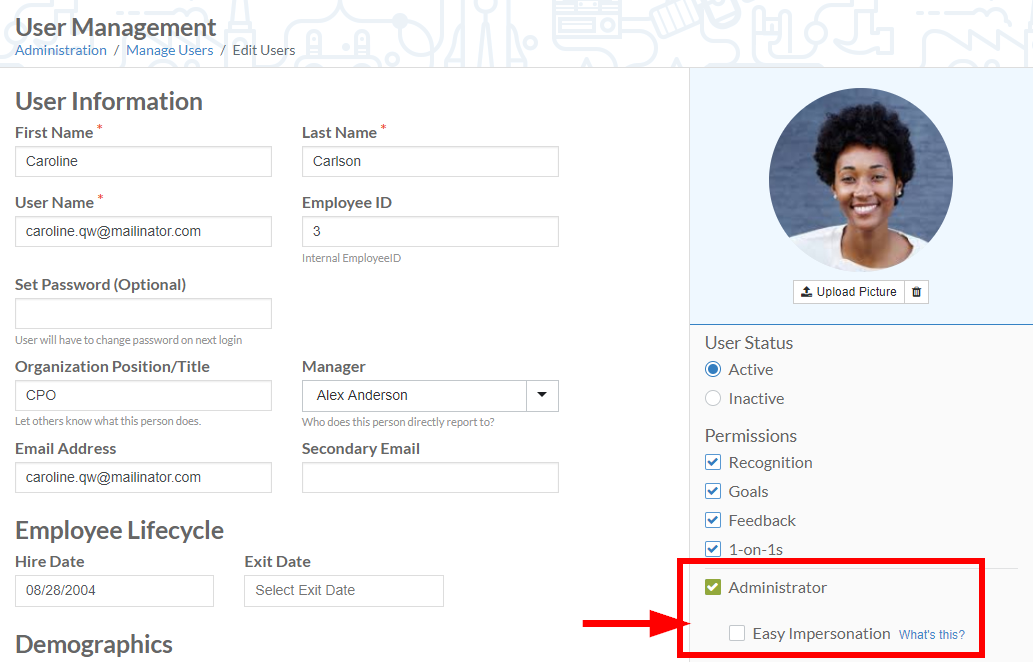 Focused Admins
Focused Admins who are given the ability to use Easy Impersonation are limited to their admin scope — just like any other admin abilities. In this example, this Focused Admin can only Easy Impersonate users who are located in Boston but NOT anyone within the Executive Department.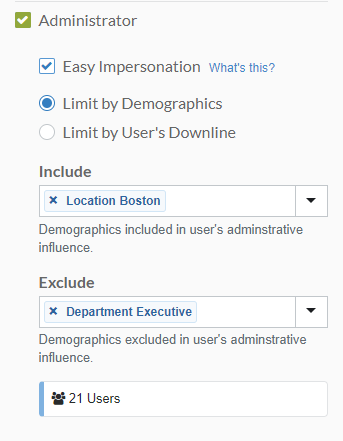 Exceptions
Global exceptions can be defined to limit Easy Impersonate to only certain users or exclude certain users. In the example below, the CEO has been excluded so that no one can Easy Impersonate the CEO's account. This can be set in General Settings.