How to Delete Feedback Providers
If you accidentally requested Feedback from the wrong coworker or added the wrong coworker as a Feedback Provider, you can delete them as long as they have not already submitted feedback for you or if the feedback is not a part of a confidential cycle.

To delete a feedback provider, locate the Feedback in your Inbox and click View to open it.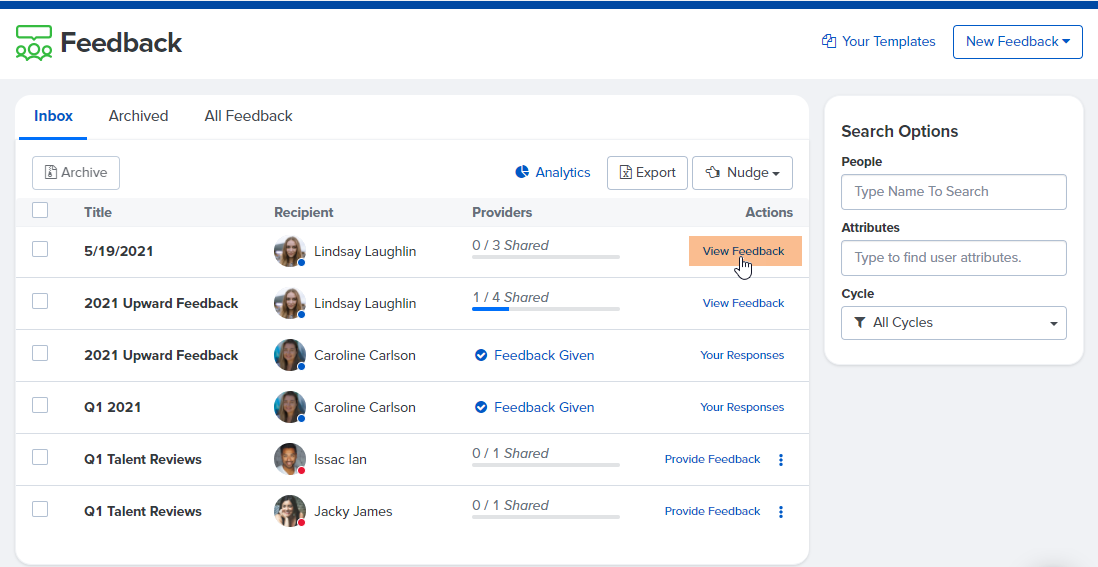 Then, from the bottom right corner below Providers, click the drop down arrow next to the coworker you would like to remove as a Feedback Provider and select Delete.