December 3, 2021 - Release Notes
Share a recognition, enhanced talent review analytics and exports, and set a goal start date.
🕐 5 min read to learn about
Featured
---
Share a Recognition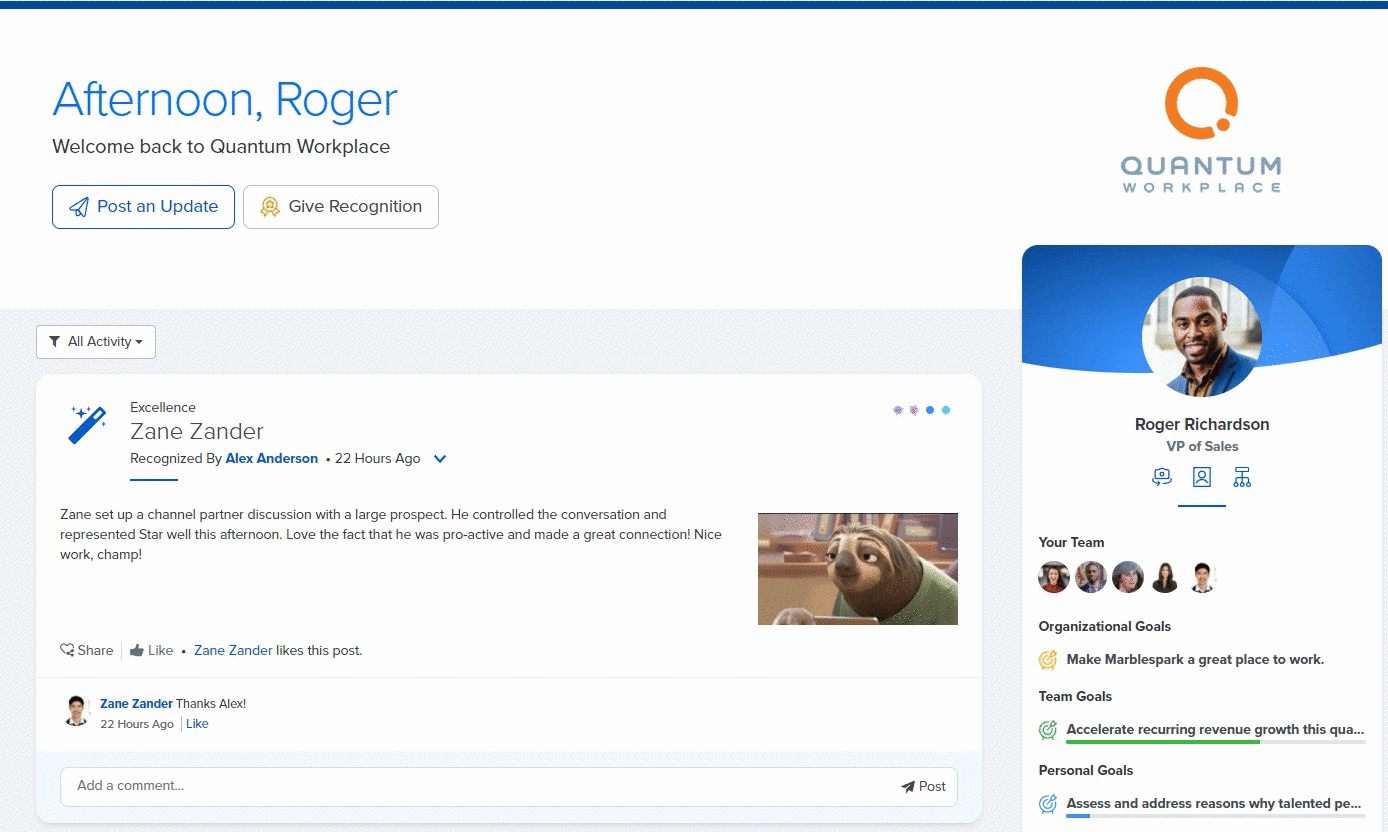 When recognition is flowing in your organization, sometimes it can get lost. With the new share capability, you can elevate the visibility of recognition with those who should see it.

Learn more about Recognition
Noteworthy
---
Enhanced Talent Review Analytics and Exports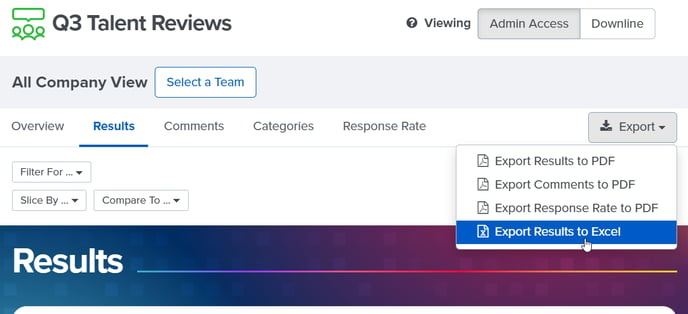 Agile talent reviews are all the rage. The data from talent reviews are powerful in understanding the performance impact, growth trajectory, and retention risk of your people. We have made it even easier to analyze and export raw talent review data.
Learn more about Talent Reviews
Learn more about exporting Talent Review Analytics
Set a Goal Start Date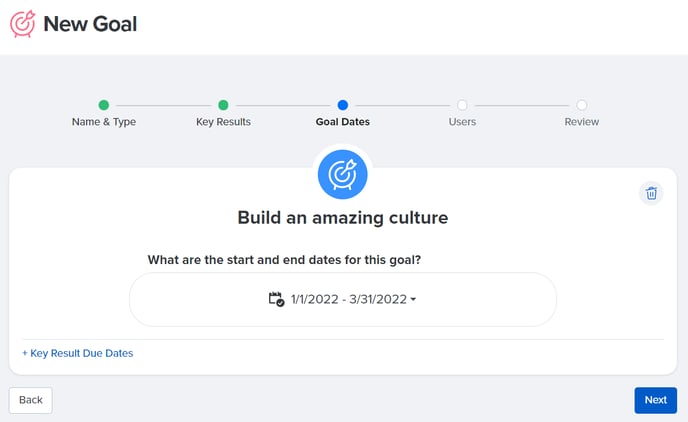 There are times where you agree and start on a goal before it gets entered into Quantum Workplace. It is annoying when the system assumes the goal starts when it was created. Now you can set a custom start date to track how long that goal has been worked on.