Calibration Mode
To better accommodate conversations in which people leaders conduct Talent Reviews for their teams, we have created the ability to temporarily hide Talent Review ratings for particular individuals (e.g., the people leaders who are meeting to discuss ratings.)

To prevent Talent Review ratings from displaying for specific individuals, toggle on Calibration Mode in the top right corner within Talent Review Analytics: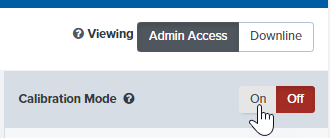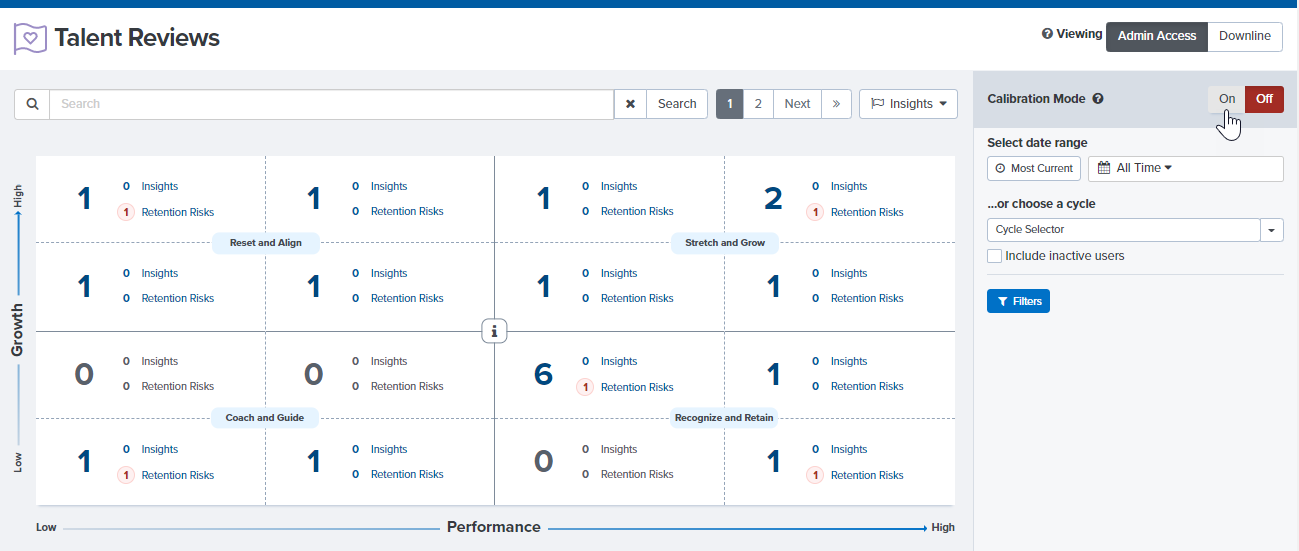 Next, click the plus sign and type in the name(s) of the employees' whose ratings you would like to obscure.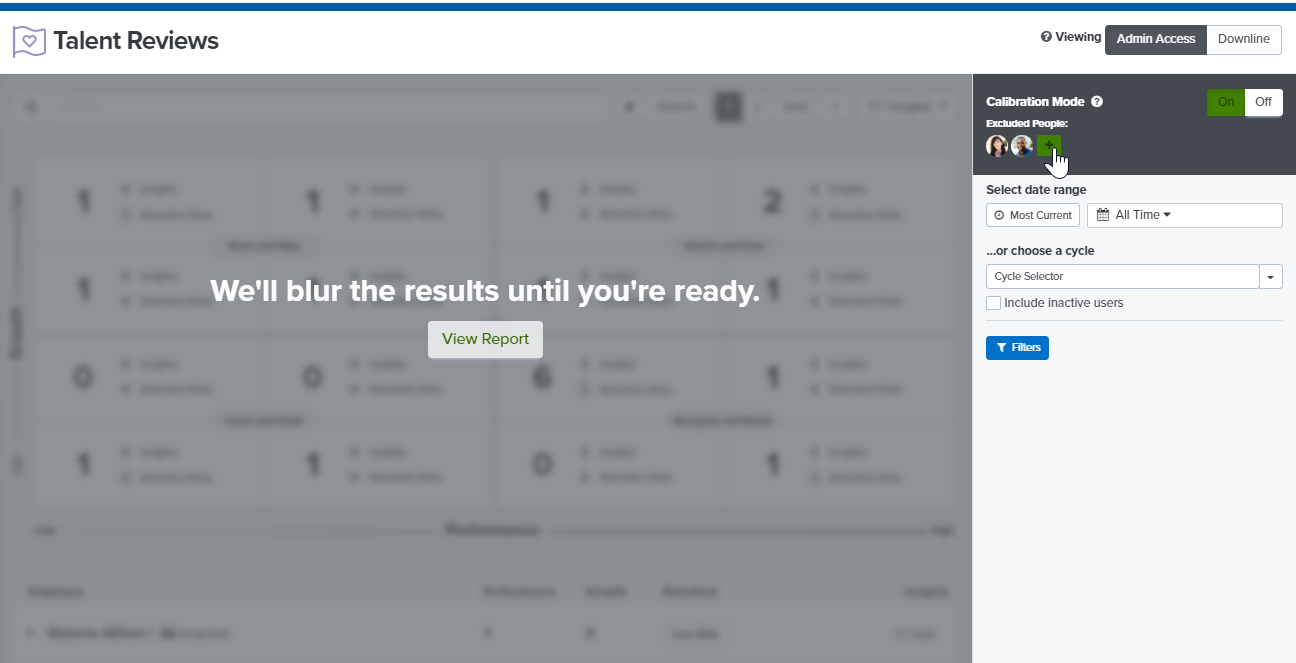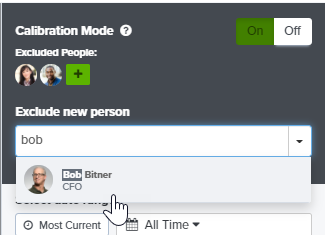 Once you've added all the individuals whose ratings should be obscured, click View Report to view the remaining employees' Talent Review ratings. Any employees who are listed under "Excluded People" will not appear in the analytics.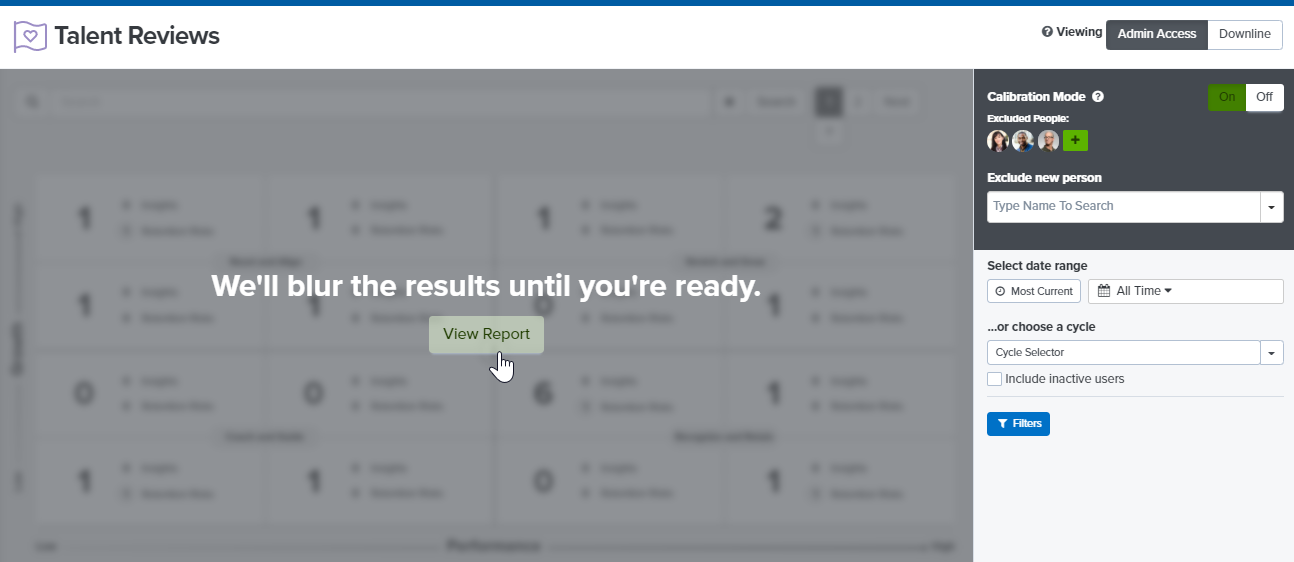 When you're ready to display all Talent Review Ratings again, simply toggle the Calibration Mode to Off.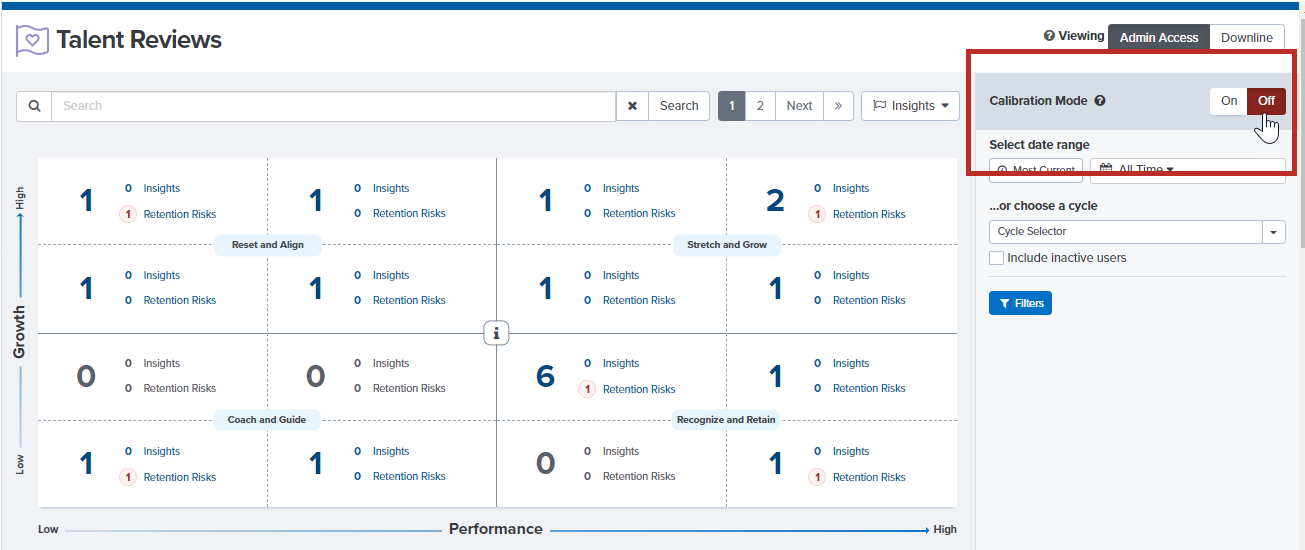 A window will appear asking you to confirm that you would like to leave calibration mode. Click Leave Calibration Mode to continue.