New Smart Summary Feature, Analytics Access Test Mode, Trended Talent Reviews, and Outstanding Nomination Filters.
🕐 5 minutes to learn about
Surveys & Pulses
Introducing New Smart Summary Feature (Beta)
Survey admins can now generate stakeholder-ready comment summaries for any open-ended survey question across demographic slices and filters. This feature expands our comprehensive text analytics capabilities to make it easy for you to quickly gain insight into qualitative survey feedback.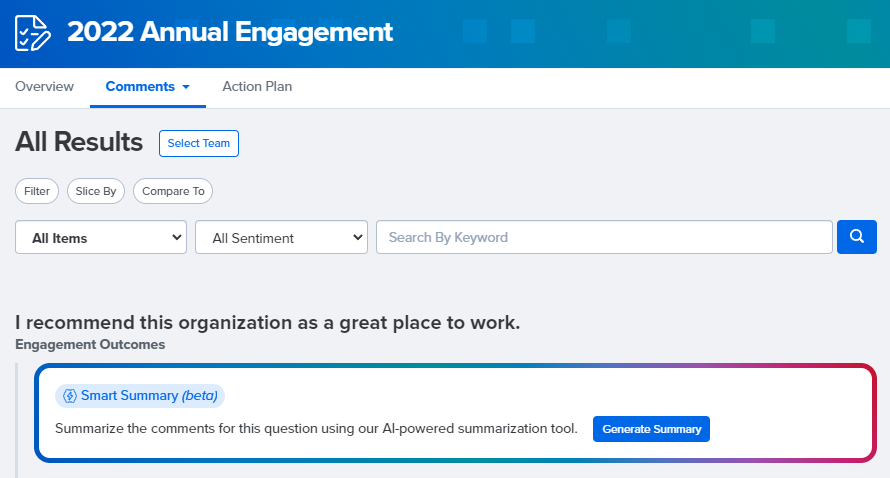 Smart Summary is the first AI-powered workflow in Quantum Workplace and meets the highest data security standards.
Learn more about the Comment Report and Smart Summary
Analytics Access Test Mode
There is a new tab in Access Settings of Survey Analytics that allows you to "Test Access" and preview reports for your users before you enable their analytics access.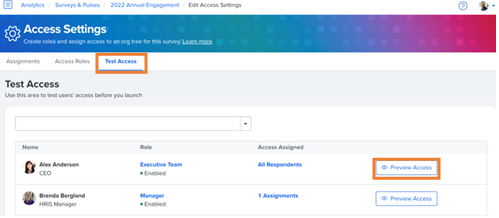 Learn how to test survey access
Talent & Succession
Trended Talent Review Data
User profiles in Talent Reviews and Snapshot have been updated to show trended talent reviews for individual employees over time. This gives you an easy way to see an employee's performance and growth trajectory, and better identify where intervention may be needed.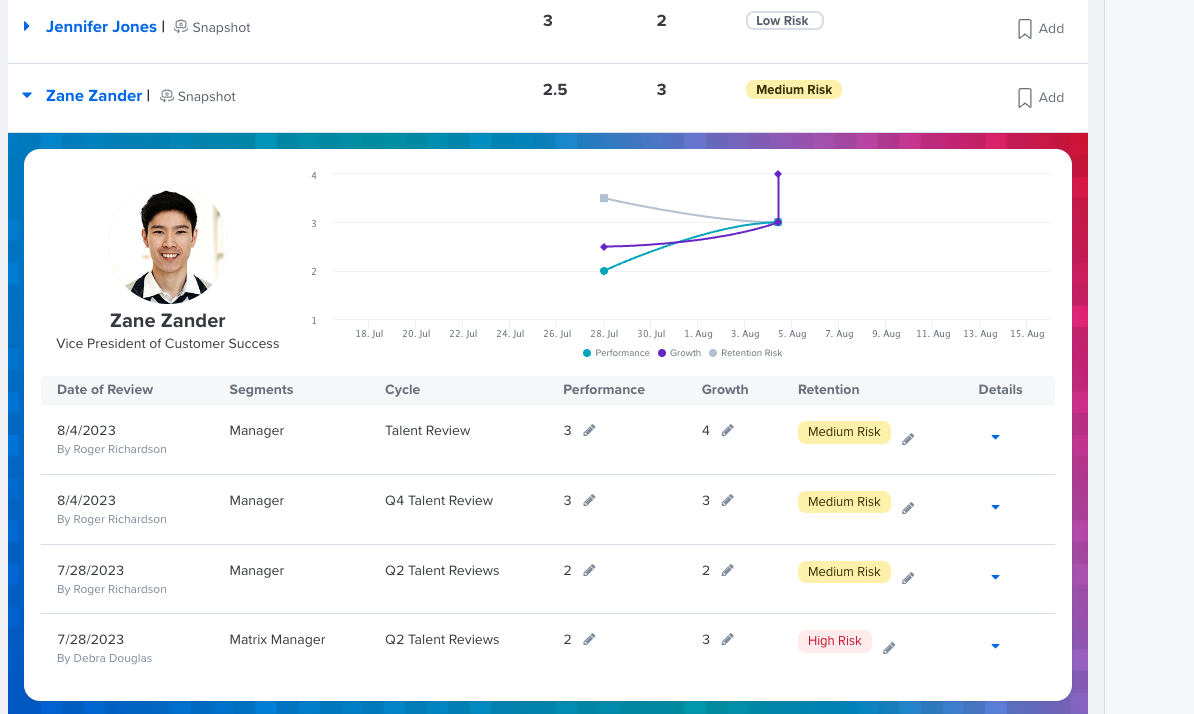 Learn more about Talent Review analytics
Filter for Outstanding Nominations
A new filter has been added to Succession Planning to easily view all outstanding nominations still needing admin approval or rejection. This should help keep plans updated and allow admins to stay on top of new incoming nominations.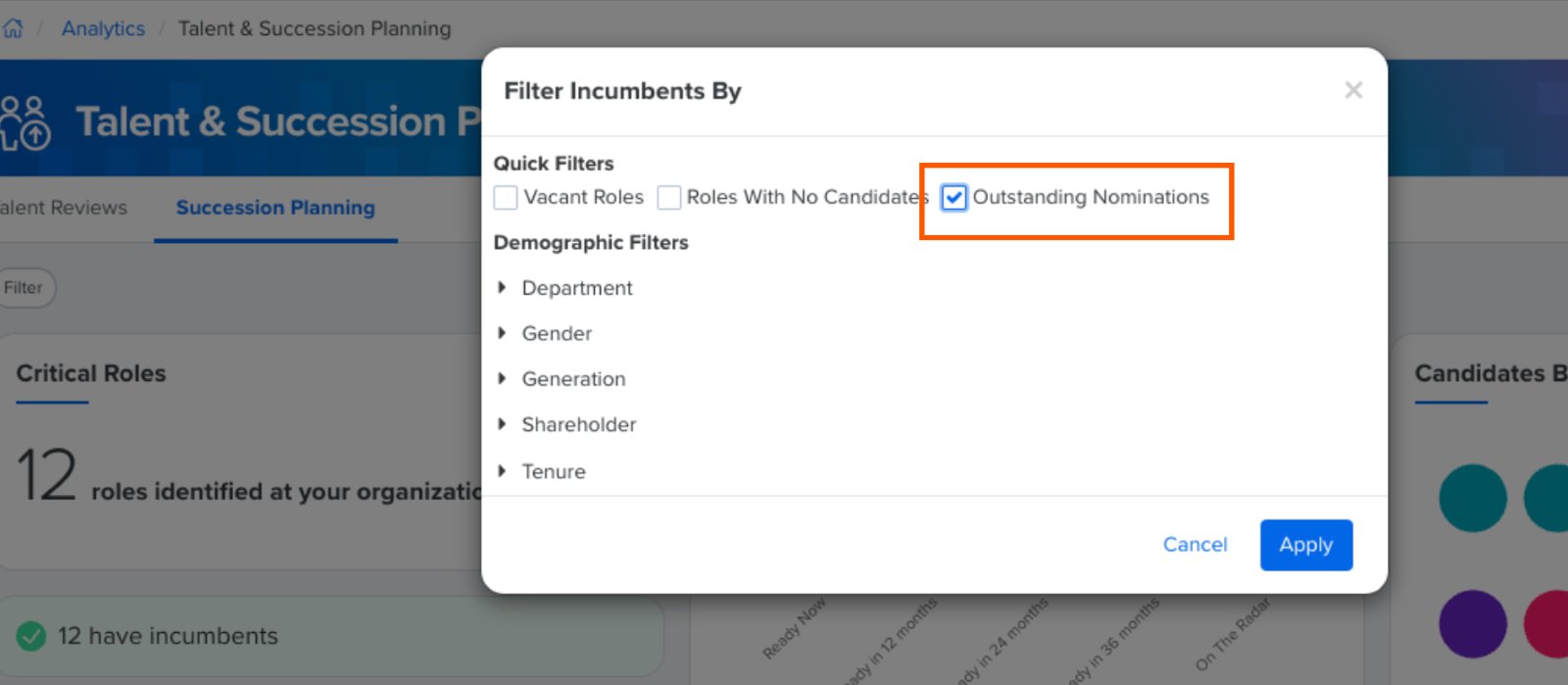 Learn more about how Succession Planning works