🚀Featured
Slack Notifications for Pulse Surveys
Your Slack integration just became more powerful! Pulse Survey notifications can now be delivered via Slack in addition to email.

Here's how to set this up:

Step 1: Integrate with Slack — this matches Quantum Workplace users with users in your Slack workspace that share the same email address.

Step 2: Make sure notifications are enabled in your Slack settings. They're enabled by default.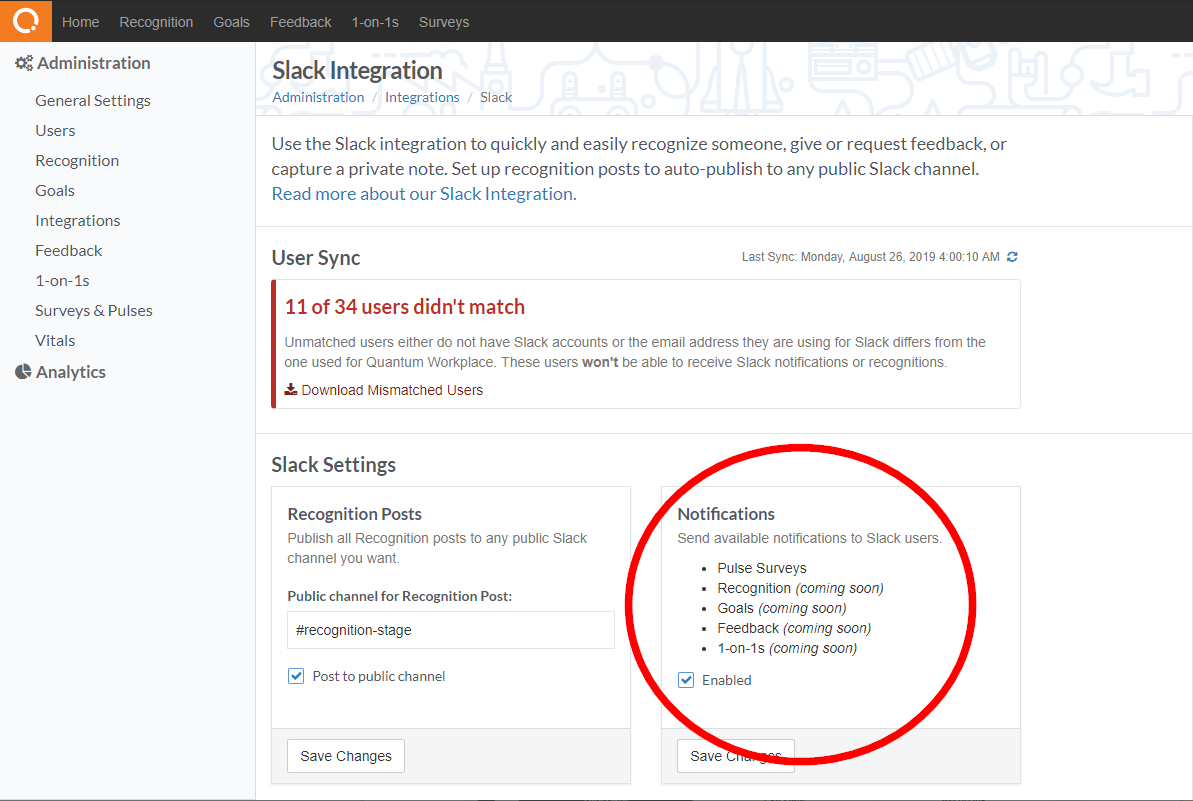 Step 3: Launch your Pulse survey! All users with a connected Slack account will receive survey launch, reminders, and nudges via Slack in addition to email.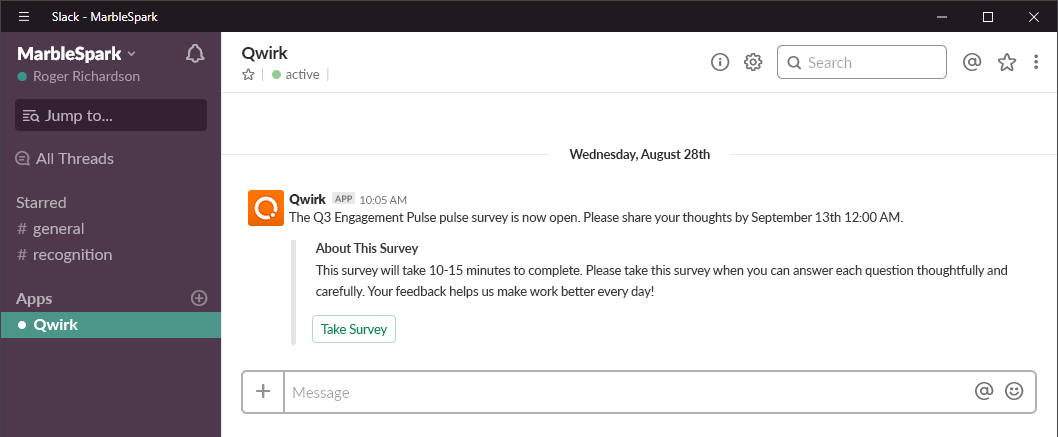 📝Noteworthy
Bulk Import Confirmation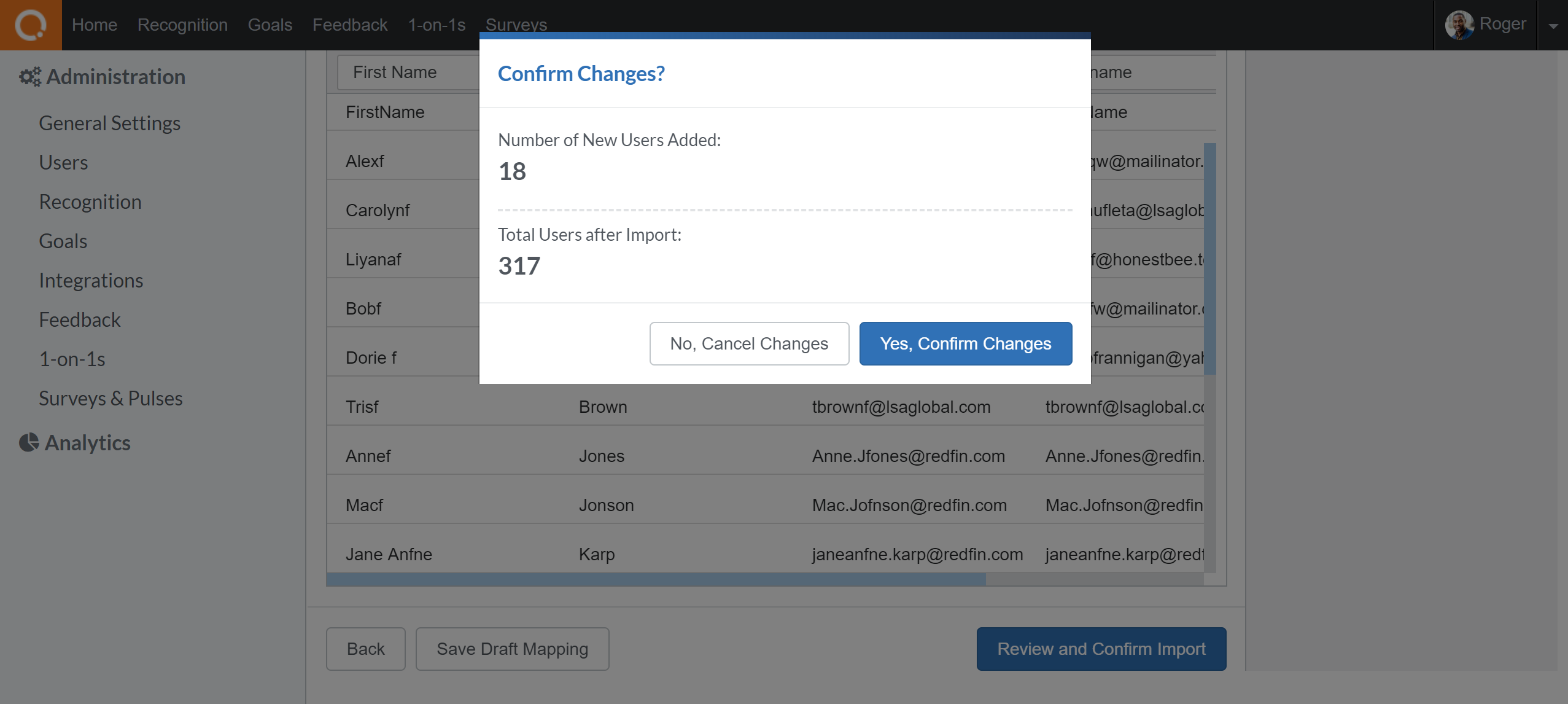 To make your bulk user import a little easier, we added a confirmation box that shows exactly how many users you're adding and how many users you'll have total after the import.
🛠Fixed
Goals: We squashed a bug that prevented Focused Admins without direct reports from creating Team or Organizational Goals. - Oh snap!
1-on-1s & Feedback: The new Rich Text Formatting feature that was released to Beta last month had a few bugs related to template creation that are now fixed.- Voila!
Pulse: We discovered a route by which Admins could view answers to an anonymous survey and patched it up. - Now you see it, now you DON'T!