🕑 3 min read
Featured
Employee Vitals: Talent Reviews to manage your Talent Pipeline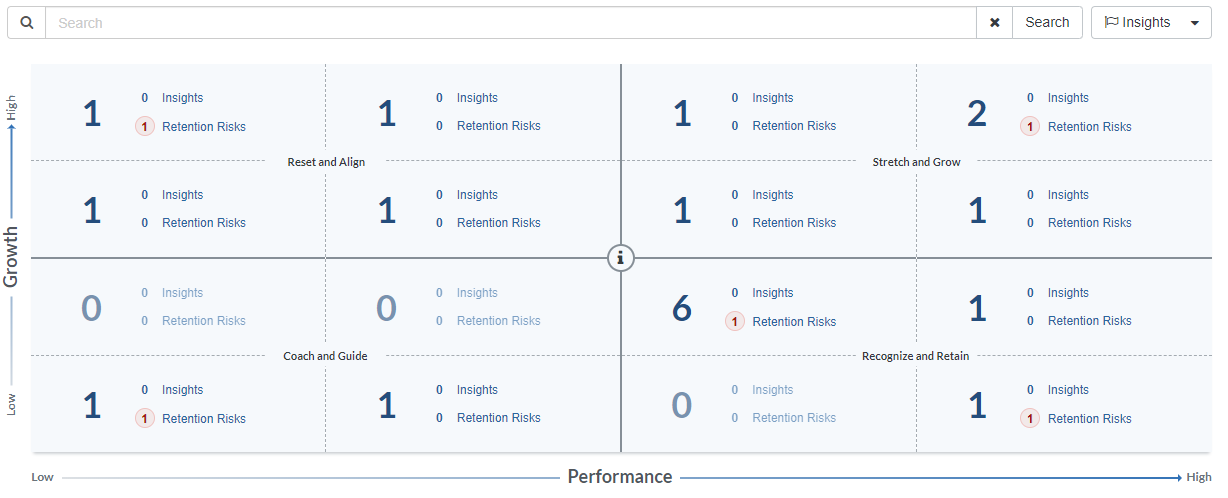 Your people are not static and neither are their vitals. Equip your leaders to gather employee vitals every 6-12 weeks. How? Well, I am glad you asked.
Update Vitals in 3 min or less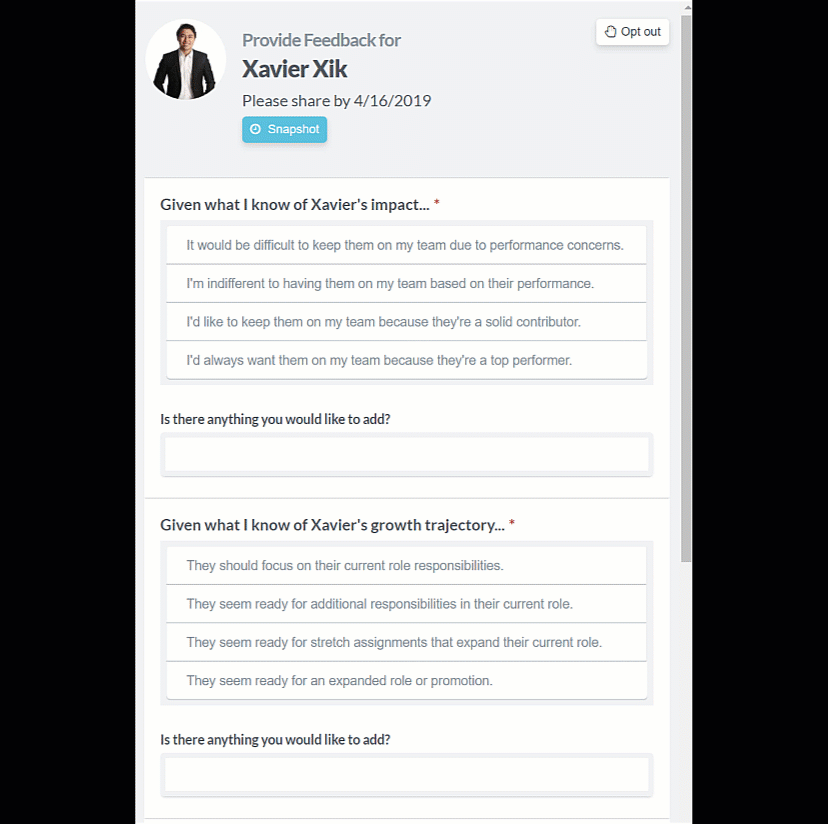 Managers answer 3 simple questions about the talent on their team. These questions focus on Performance Impact, Growth Trajectory, and Retention Risk. Over time your managers will have reliable talent analytics to guide their coaching and continuous conversations with employees.
Real-time Employee Vitals Analytics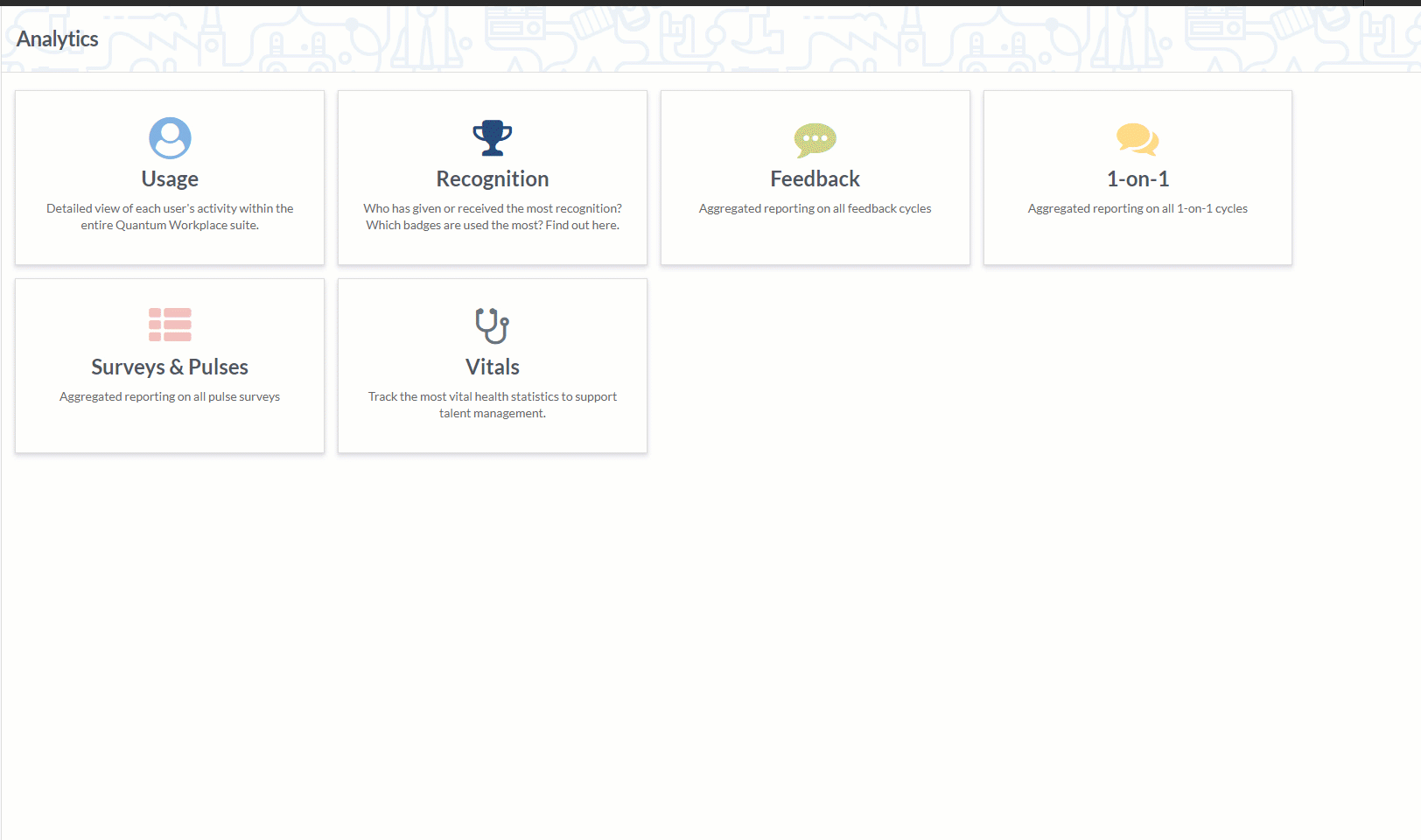 Vitals Analytics is easy to navigate and see who is having the biggest performance impact and who is at risk of leaving. This dashboard works great for talent strategy meetings.
Collaborative Vital Insights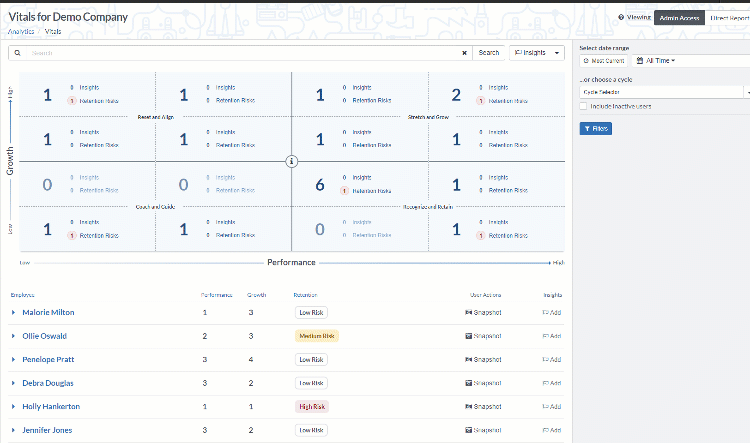 But the real magic happens when you turn vitals insights into best practice talent actions. Vitals provides managers with 6 strategic talent actions. Your managers can add insights at any point to better lead their people. You also have the ability to filter and review all insights created throughout the organization.
Vitals is a talent review revolution. The talent review is no longer a one time of year activity only for Sr. Leaders. You now have the power to get real-time employee vitals anytime throughout the year!
Contact your Customer Success Manager to get a personalized demo and discuss implementation.
Noteworthy
Get the Link to a Post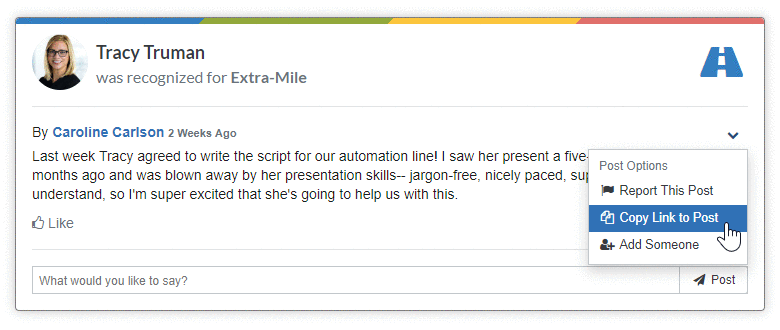 Sometimes you just want to share a certain goal update or recognition post in an email or Slack, right? Now it's much easier to copy the link to share wherever you please.
Fixed
Launch 1-on-1s and Feedback right from "Your Templates"
With the rollout of user-initiated 1-on-1s users could get confused when they wanted to use an org-level template. That's because sometimes they go down the path of looking for that template in "Your Templates."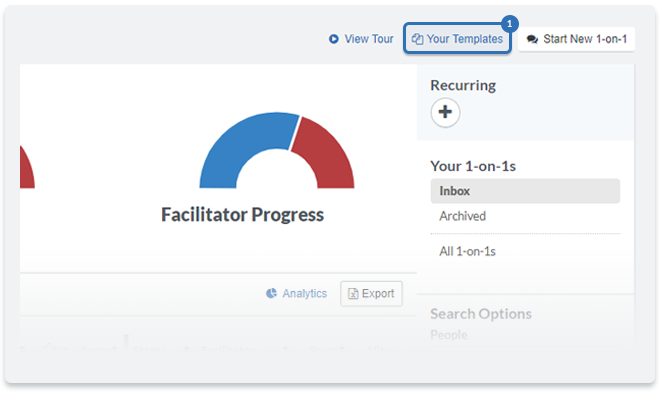 We found that users clicked here 1 to find AND use an organization template.
So we gave the people what they wanted -- a way to launch their 1-on-1 from that org-level template in the list of templates available to them. - All roads lead to Rome now, baby!

Clean-up that busy admin template screen!
When users make a copy of an org-level template without changing the name the admin view of templates can get confusing in a hurry. So by default, we're now hiding user created templates with a checkbox. - Unticks all the right boxes! See ⬇️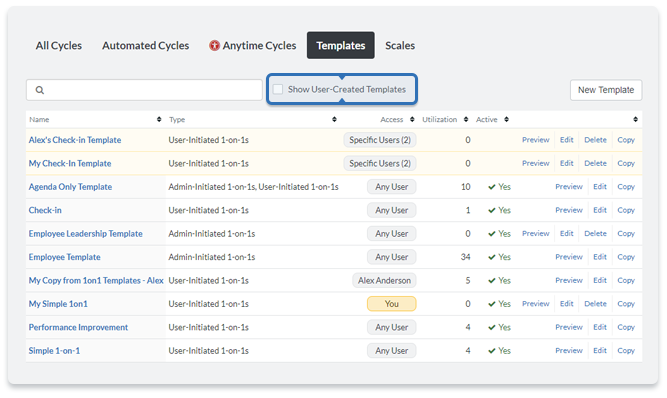 It used to be that if you launched a template with a section header that had a typo in it that you couldn't go back and edit it. Now, just like questions, you can go back and edit your Sections on those rare (unless you're like us) occasions that you make mistake. - This was gonna be breaking news, but now it's fixed.