Import & Export Org Tree Assignments, Trend Over Time Updates, Goals Filter by Start Date, Finalize 1-on-1s in Real-Time
🕐 5 min read to learn about:
Featured
---
Import and Export Org Tree Assignments
After conducting a Survey, you can view results in Surveys & Pulses Analytics for both the organization overall and for every manager downline in your organization; this expandable menu is called the Manager Org Tree. However, say your organization is structured some other way and you'd prefer to view survey results broken out by department, division, location or any other demographic, this can be done through a Custom Org Tree.
Check out this help article for more information on creating Org Trees.
A lot of work, effort and time goes into creating your org trees and it can be grueling to upload and change assignments individually. We've added the ability to Export your org tree so you can then Import any changes.
Export Org Tree:
To export your org tree, navigate to the Surveys & Pulses Analytics page, click on your survey and select Access Settings. Depending on your preference, click either Manager Org Tree or Custom Org Tree. At the top of the page, you'll see an Export button, click it. This will export an Excel spreadsheet of your current org tree data.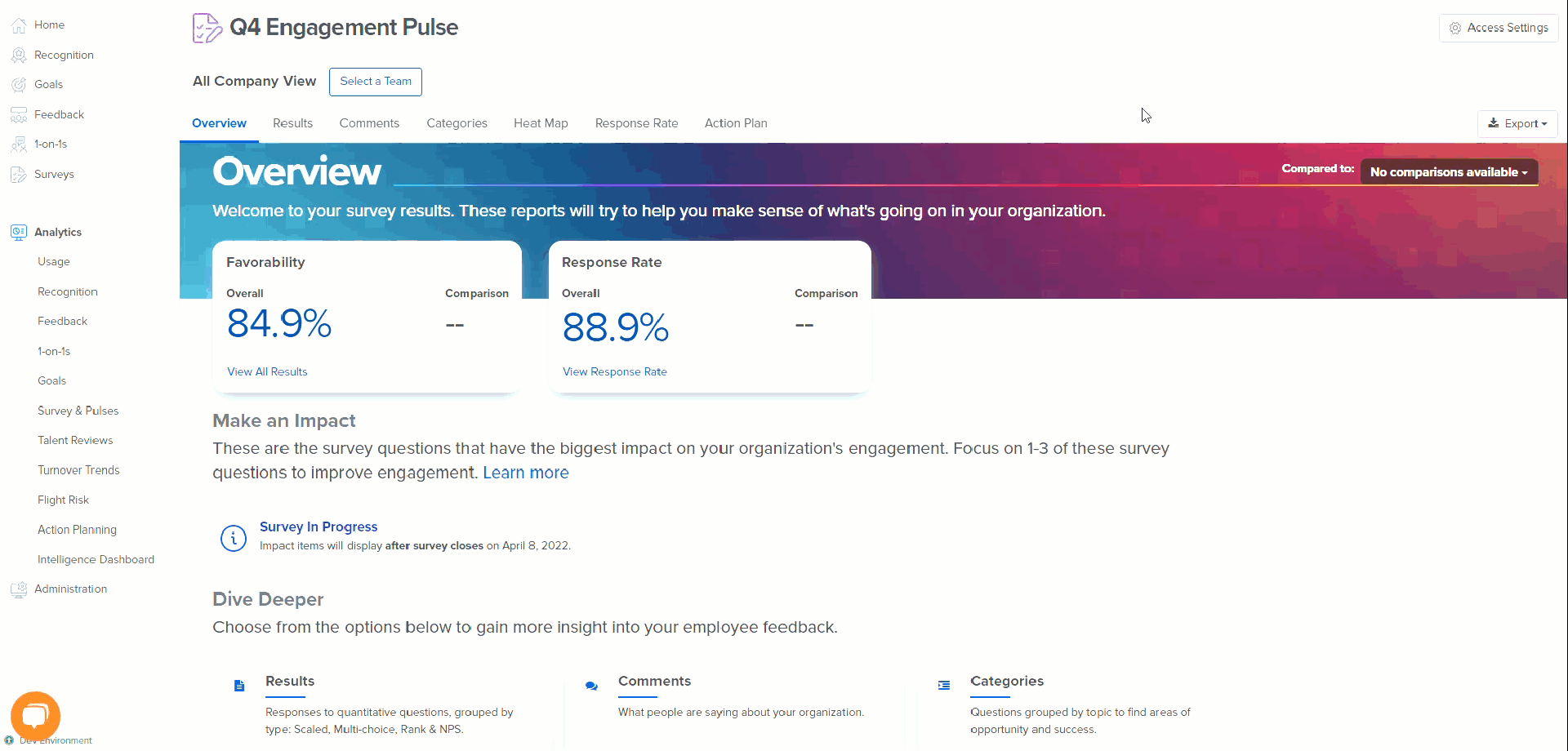 Import Org Tree:
Using the same Excel spreadsheet that you exported, you can now add or remove assignments from the org tree. For your convenience, we have included a set of Import Instructions, you'll find these in Column A.

Simply make any edits to the spreadsheet and when you are ready to Import, you'll navigate back to Access Settings, select your Org Tree and click Import. It's that easy!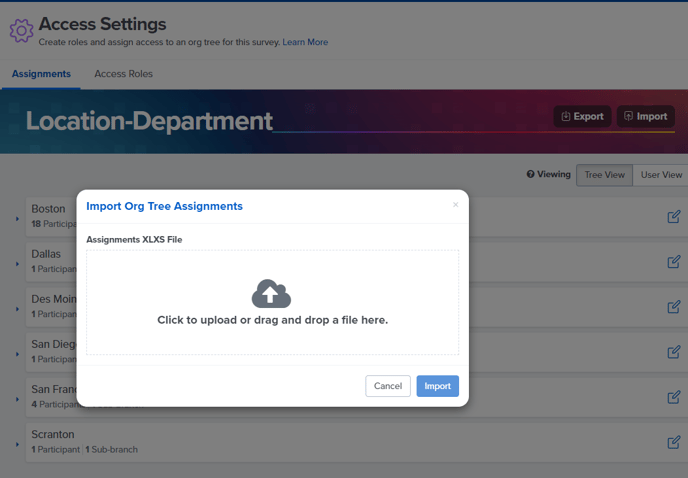 Noteworthy
---
Trend Over Time Updates
We recently released Trend Over Time. If that's news to you, you should read these release notes (or check out this quick video)!
Trend Over Time expanded to Response Rate Report and PDF Export
We've expanded our Trend Over Time capability to the Response Rate Report, giving you insight into how your survey responses are trending over both month and quarters.
In addition, you can also now export results to PDF with responses broken out chronologically based on your Trend Over Time selection.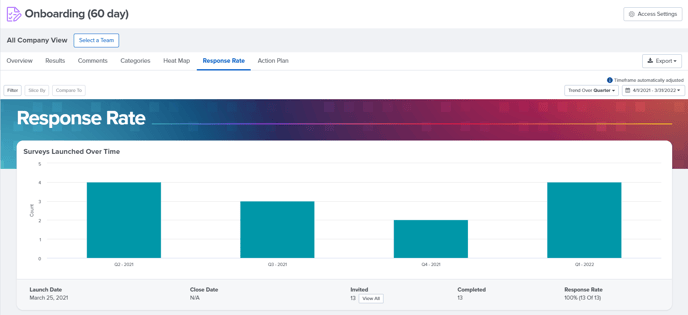 Goals Filter by Start Date
We've made a small update to our Goals Analytics instead of filtering by created date, you can now filter by start date. This allows flexibility to pull goals based on when they actually start, rather than when they were created. You can still see the created date for goals when you export to PDF.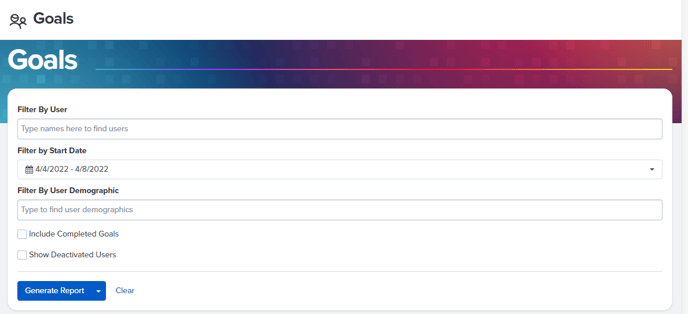 Finalizing 1-on-1s Reporting Update in Real-Time
We're continuously working on making sure our reporting is updating with the data you need, when you need it. Previously, when a 1-on-1 conversation was finalized, it processed overnight and didn't reflect in analytics until the next day. Now, we've sped up the reporting process to reflect the finalization status and counts in analytics as soon as the finalize button is pressed.