Administrators have the following capabilities within Goals:
Create Organization Goals
As an administrator, you are the only type of user who can create Organizational Goals. You can assign the Goal to someone else by designating them as the Goal Owner or a Goal Contributor.
View All Restricted Goals
Admins can see all goals that are created in your organization, including restricted goals. Restricted goals are also visible to the upline of the employee who created them.
Add and Remove Goal Owners, Contributors and Followers
Admins can update and remove goal owners, contributors, and followers for any goal in the organization. To manage goal owners, contributors, and followers, first, locate and click on the goal from the Goals Home page.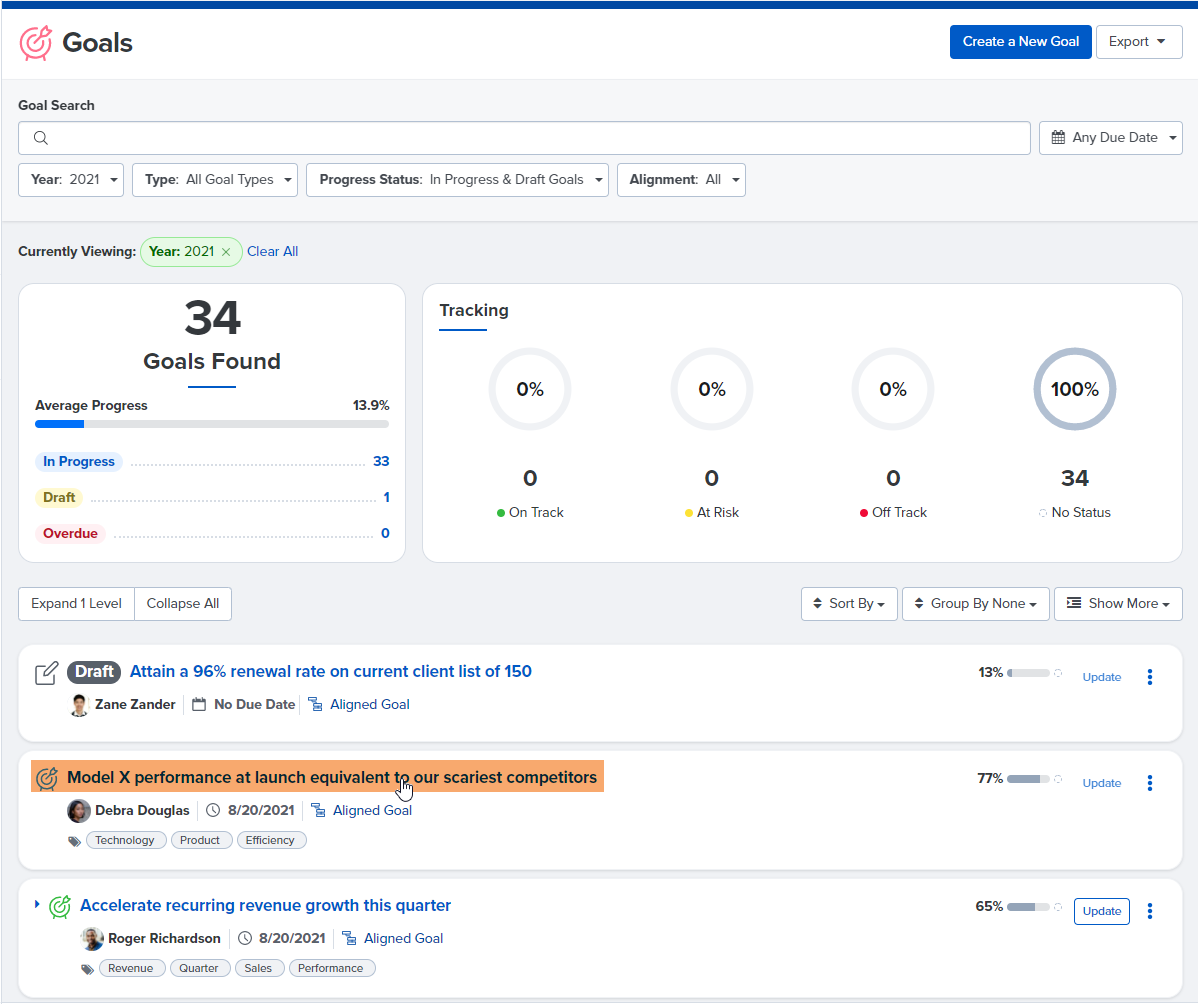 To remove a goal owner, contributor, or follower from the goal, click the drop-down arrow next to their name under the People header. Click the plus sign next to the Contributors or Followers heading to add people to the goal as contributors or followers.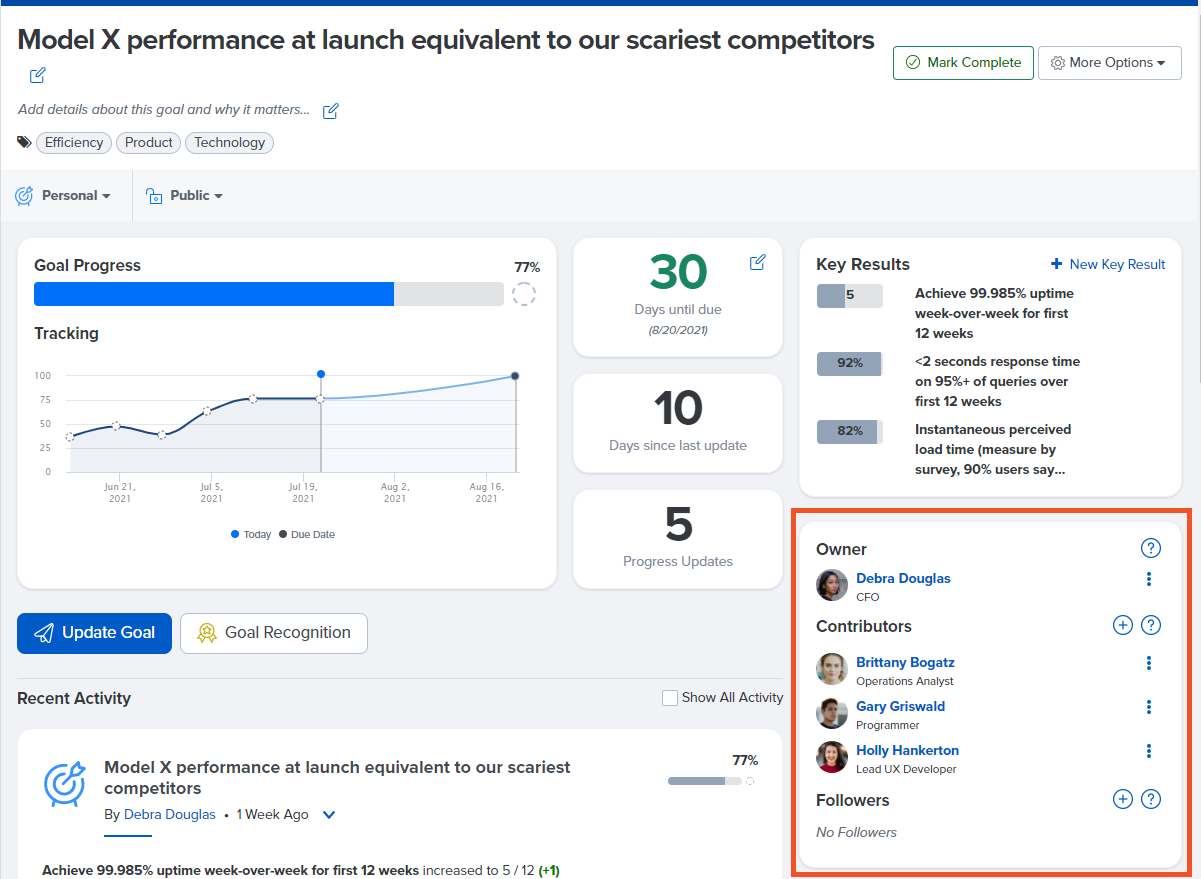 Close, Edit, or Delete any Goal.
Admins can edit and delete any goal in the organization. Admins can also mark any goal as complete: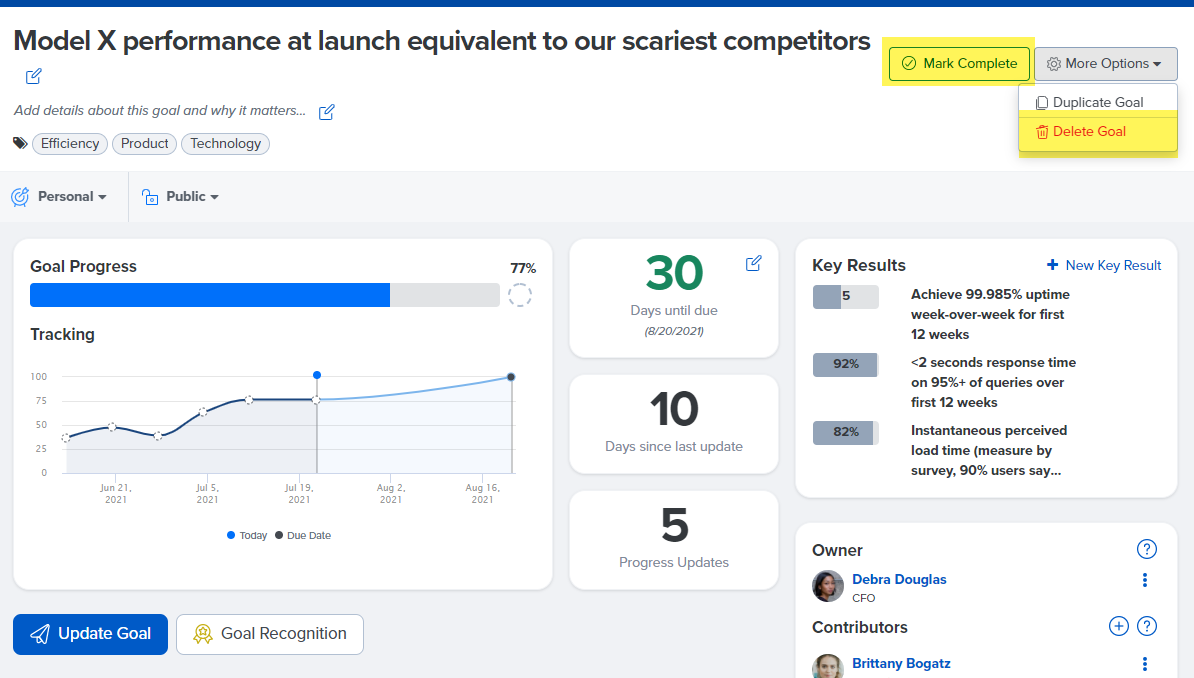 Abandoning and Resuming a Goal
Abandoning a goal, rather than deleting a goal, is useful for keeping a record of a goal that may no longer be relevant or possible.
To abandon a goal, navigate to the Goal Details page. Expand the More Options dropdown and click Abandon Goal.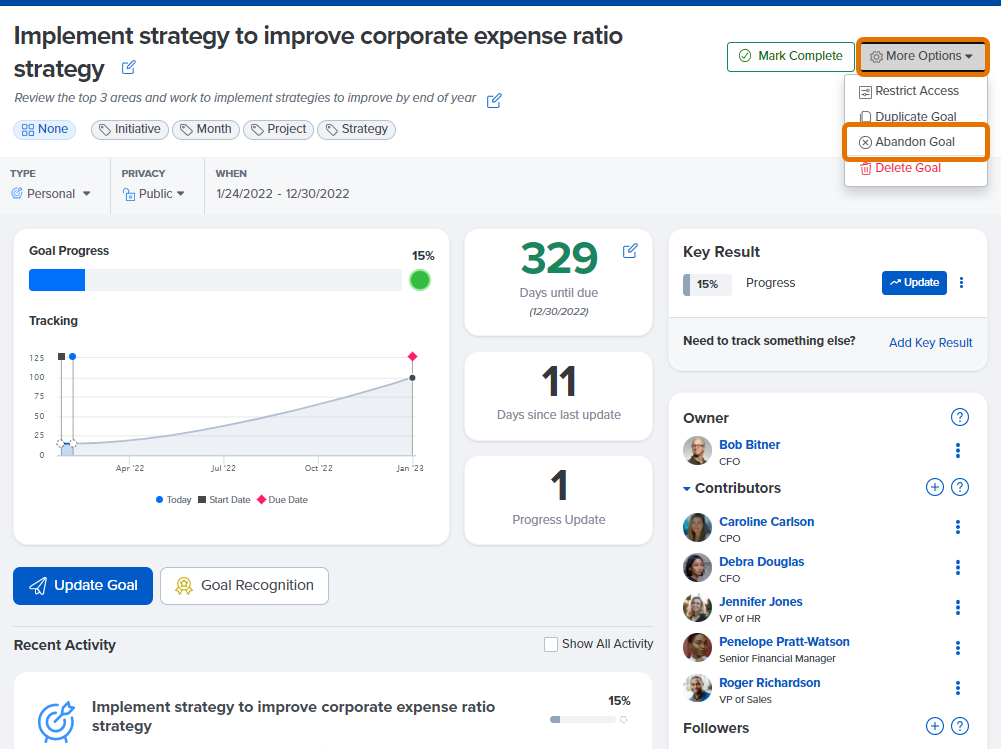 In the modal, click Yes, Abandon Goal. This will take you back to the Goal Details page with a header displaying, This goal is marked abandoned.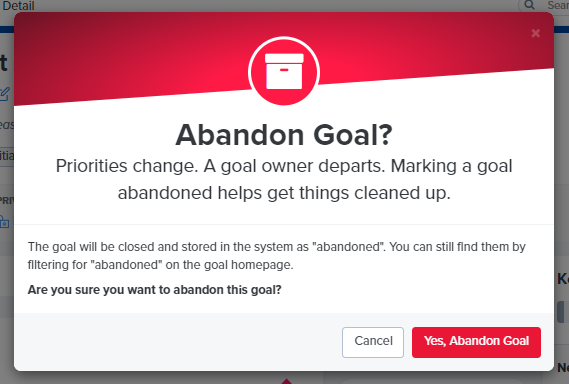 To resume an abandoned goal. Navigate to the abandoned goal and click Resume in the top-right.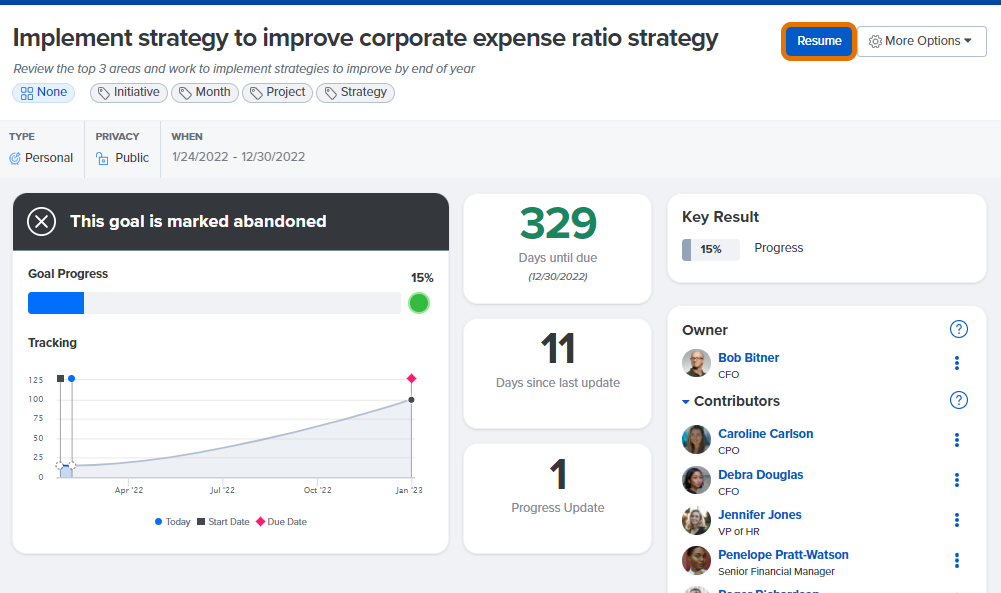 Restoring Goals
If a goal has been deleted for any reason, as an Admin, you have the ability to restore that goal.
To restore a goal, click Administration in the left-hand navigation menu. From the expanded menu, click Goals. From the Goals Admin page, click Restore Goals.

On the Restore Goals page, any deleted goals will be listed on the page. Check the box for each goal you wish to restore. After selecting the goal to restore, click Restore at the top of the page.

Next, you'll see a modal confirming the number of goals you want to restore. To continue, click Yes, Restore Goals.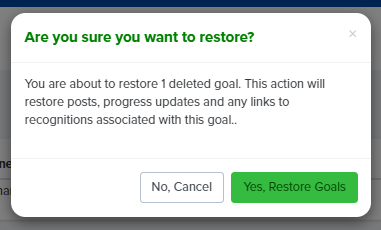 Please note: restored goals will reappear on your Goals page as it was before it was deleted. This means any update posts, recognition and overall goal progress are also restored.