Administrators have the following capabilities within Goals:
Create Organization Goals
As an administrator, you are the only type of user who can create Organizational Goals. You can assign the Goal to someone else by designating them as the Goal Owner or a Goal Contributor.
View All Restricted Goals
Admins can see all goals that are created in your organization, including restricted goals. Restricted goals are also visible to the upline of the employee who created them.
Add and Remove Goal Owners, Contributors, and Followers
Admins can update and remove goal owners, contributors, and followers for any goal in the organization. To manage goal owners, contributors, and followers, first locate and click on the goal from the Goals Home page.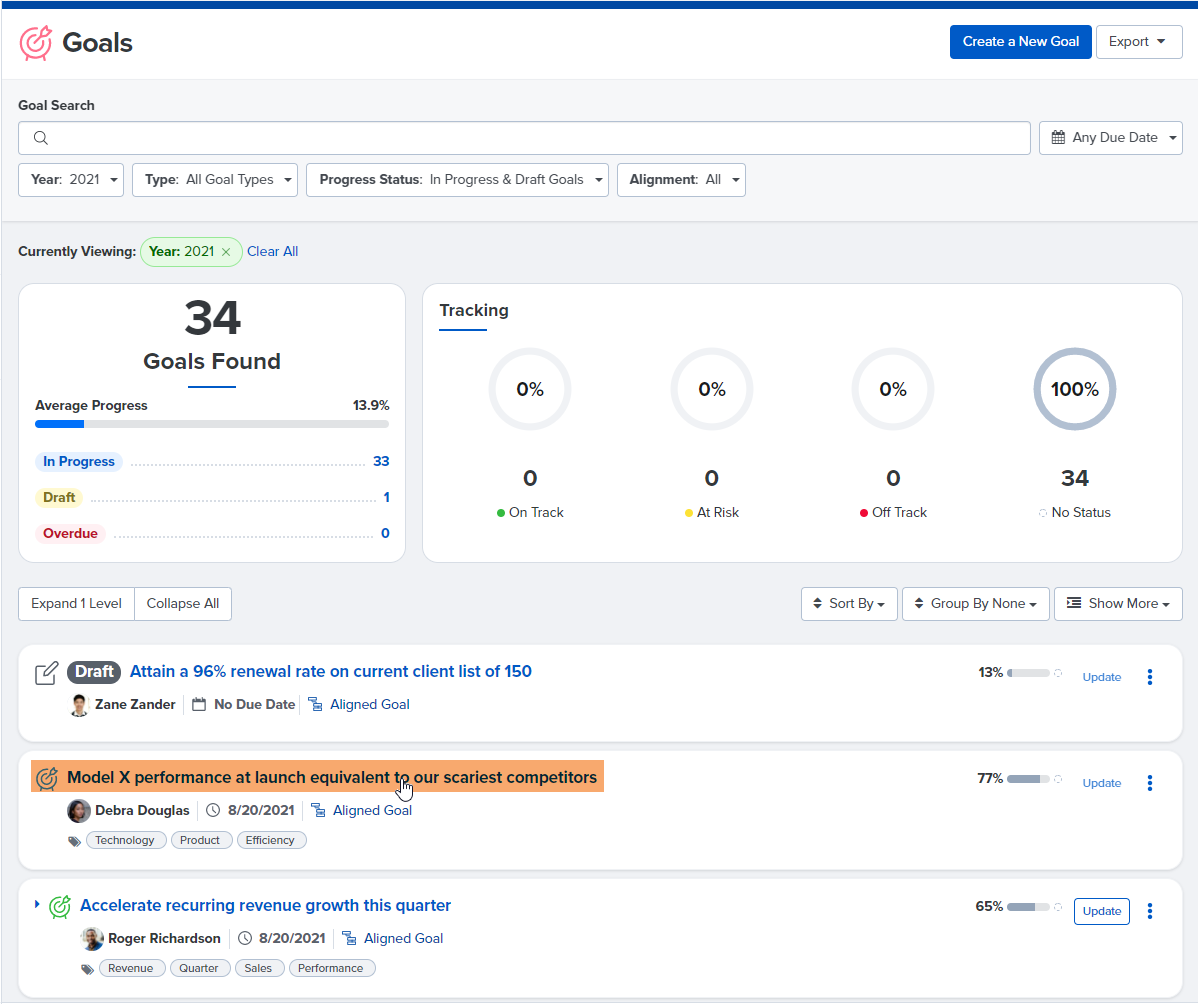 To remove a goal owner, contributor, or follower from the goal, click the drop down arrow next to their name under the People header. Click the plus sign next to the Contributors or Followers heading to add people to the goal as contributors or followers.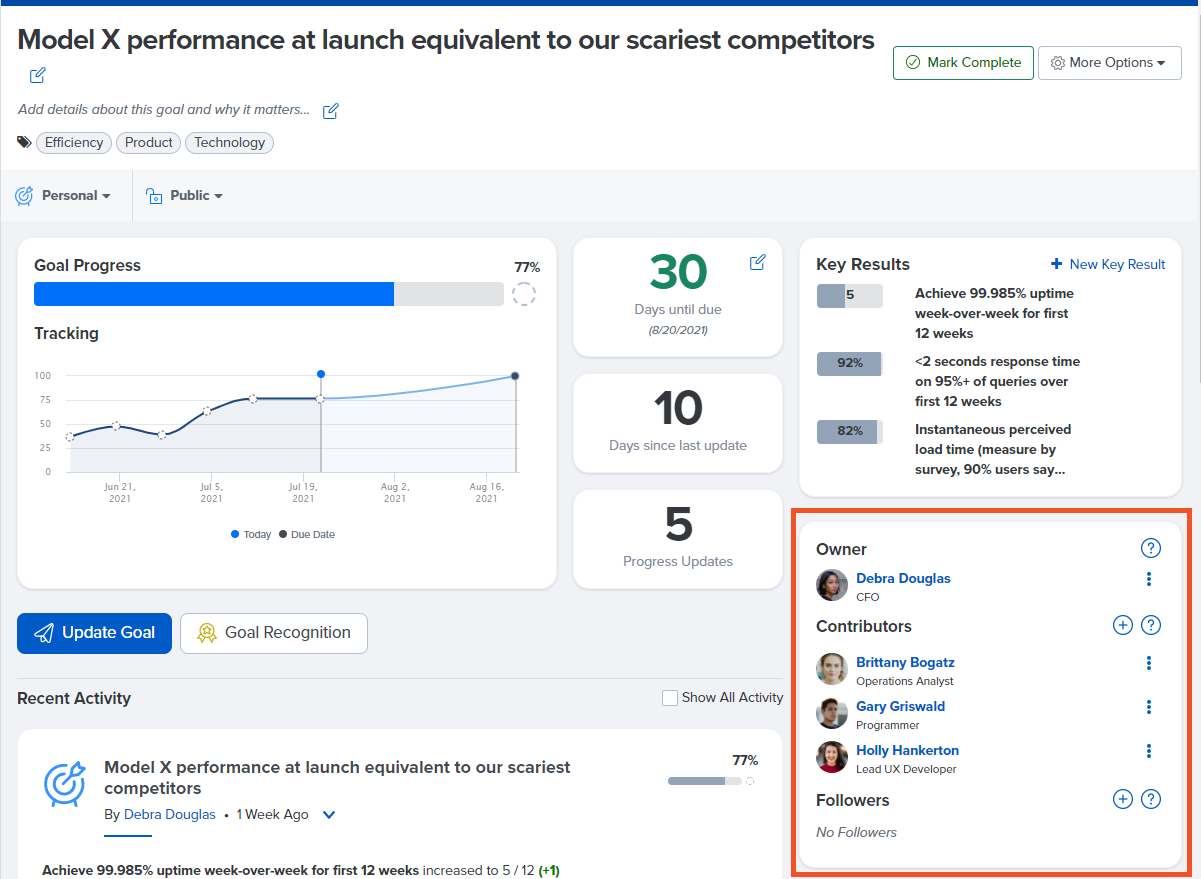 Close, Edit, or Delete any Goal.
Admins can edit and delete any goal in the organization. Admins can also mark any goal as complete: