How to Access Analytics
As an Admin, you can view any 1-on-1 conversation that's taking place in your organization via the 1-on-1s tab. You also can view aggregate data for an entire 1-on-1 cycle via Analytics. To begin, navigate to 1-on-1s in Analytics.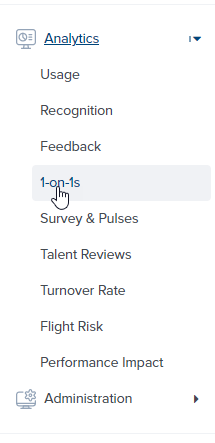 Next, click the Analytics button next to the cycle you'd like to view.

Understanding Analytics
The landing page for any given cycle highlights key details such as the dates that the 1-on-1s were conducted, who was included the 1-on-1, and how many employees and facilitators have shared their portion of the 1-on-1. Click any of the tabs across the top to view aggregate data for the cycle broken out by question types, comments, and categories.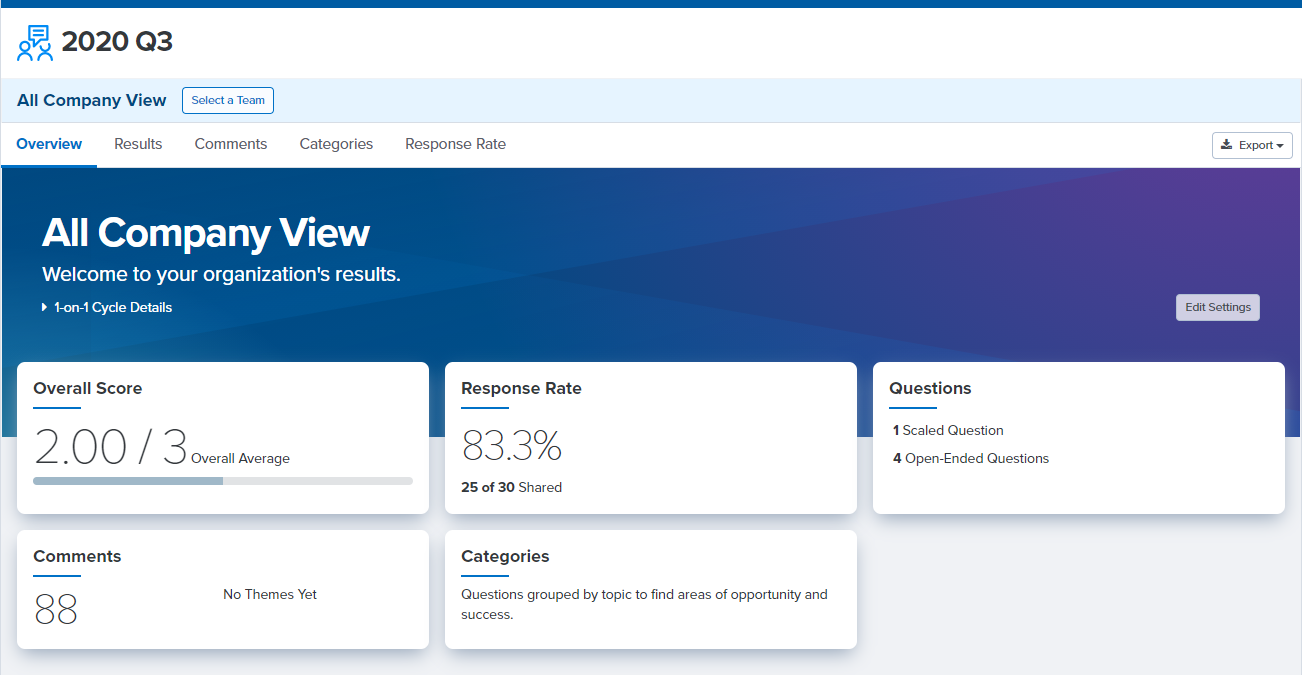 Results
The results tab provides an overall average of responses to any scaled, NPS, or multi choice questions, broken out by facilitators and employees. To view average scores for the employee or facilitator group only, use the Manager and Employee toggles.

Slicing/Filtering
To view data by employee, click Slice By... Participant. This will provide a range of responses by each employee who participated in the 1-on-1.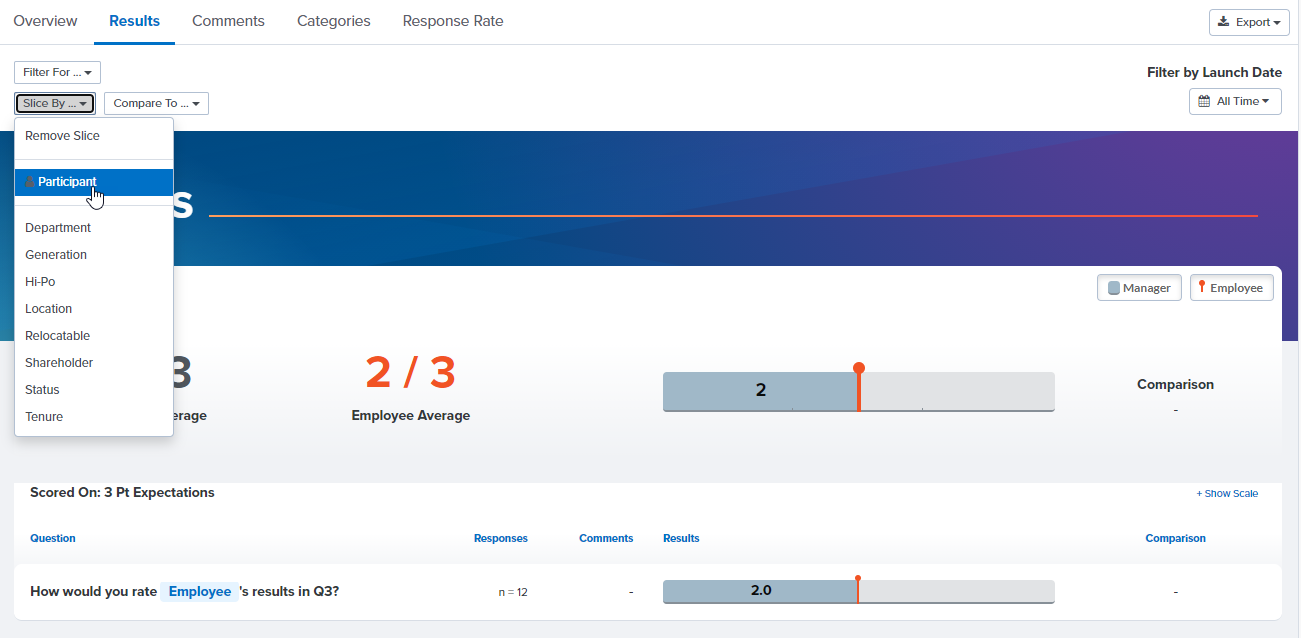 Click the drop down arrow by each question to see a breakout of scores that each employee received. By default, these are the ratings managers provided for their employees. Click on the Employee toggle to view how employees rated themselves.


Comments
Responses to open-ended questions and all comments live in the Comments report. The Comments report breaks out responses by employee and by question, so that for each employee you can see both their responses and their manager's.